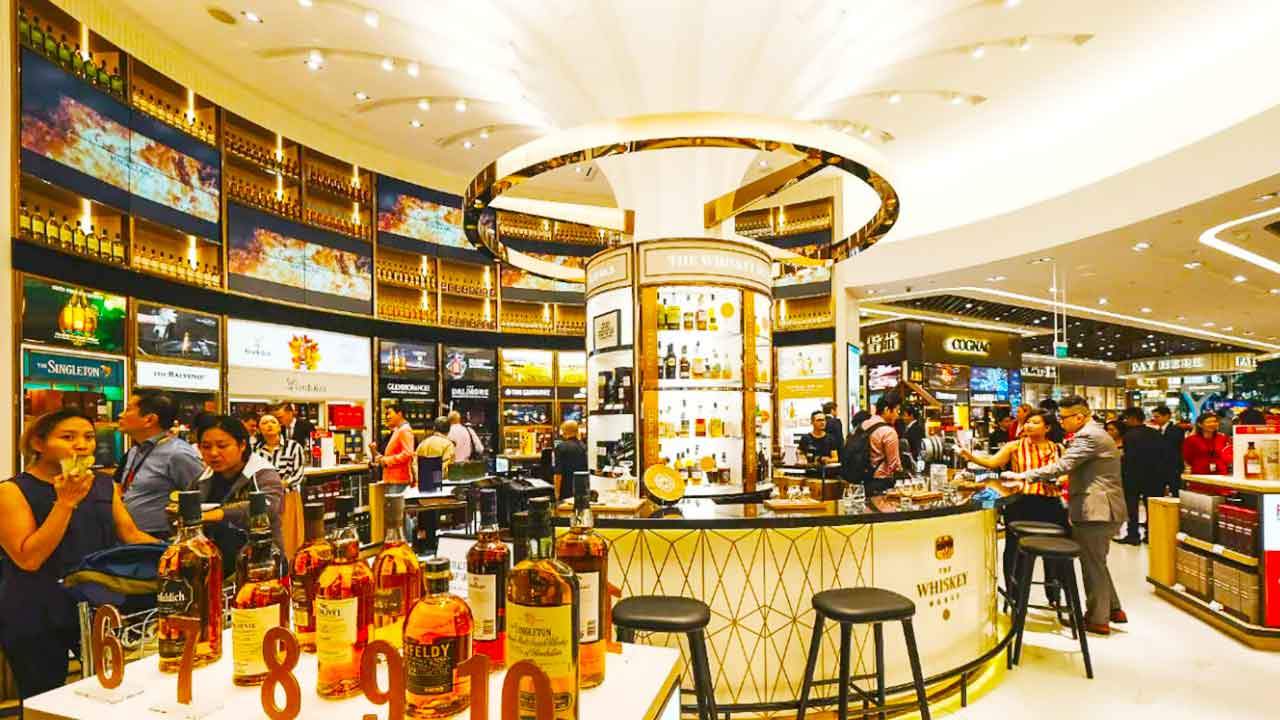 Not all tourists are familiar with the term duty-free Singapore. It is an advantage for those shopping in this country. Through this program, the tourist who spends some money shopping in the country will be able to receive a tax return.
See Video How To Easily Send Money International with Transfez
Of course, Changi airport, like the rest of Singapore, has a lot to offer visitors. The Singapore Airport (also known as Changi Airport) plays a vital part in bringing travelers from all over the world to their final destination due to Singapore's handy position to many other nations.
Whether you're coming, going, or in transit, the Singapore Airport provides much to keep you entertained while you wait. As a result, the Singapore Airport has been named the greatest airport in the world several times.
About Duty-Free Singapore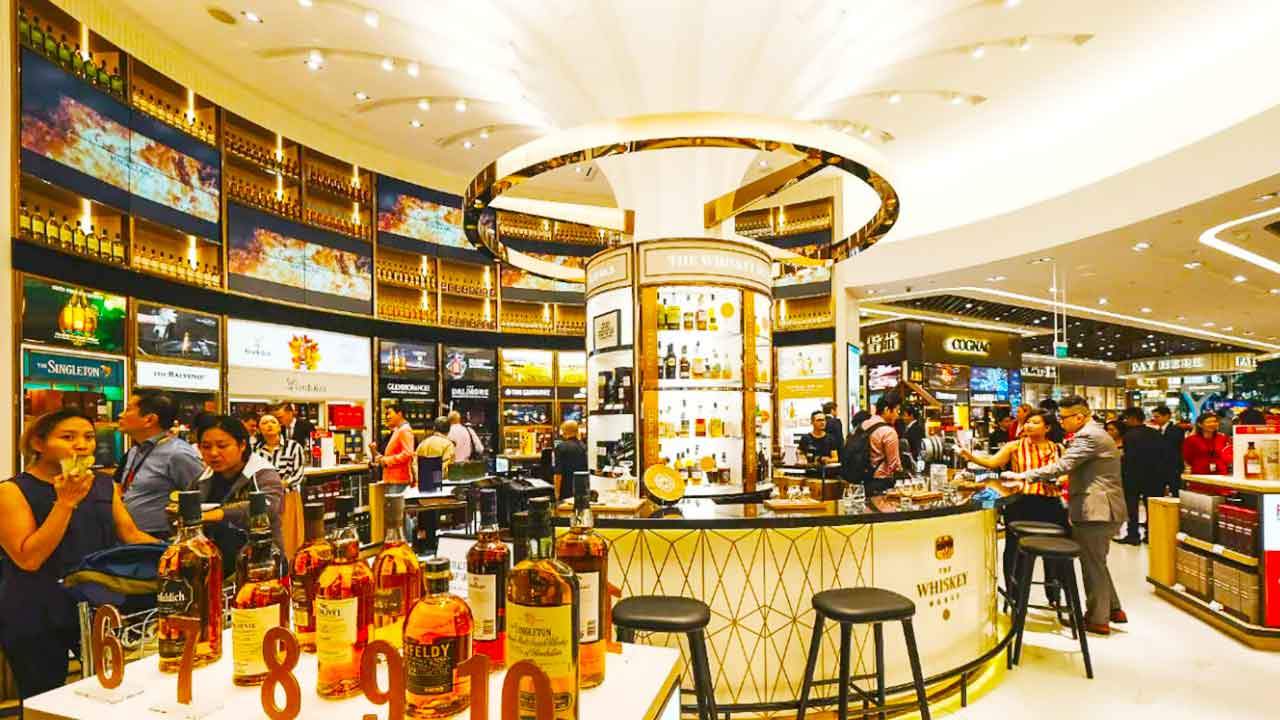 In Singapore, there are variations between duty-free Singapore and tax-free purchasing. Some visitors may be unfamiliar with these words and may become perplexed. Duty-free goods are those that are sold without the excise and customs charges that are imposed on imported goods.
Tax-free items are those that are sold without the consumption tax, also known as the Goods and Services Tax in Singapore (GST).
Top Singapore Culture Shock for Expatriates
Three Best Singapore Transportation Hub
7 Best Singapore Food Culture to Try
10 Famous Singapore Food Street You Will Love
Bank of Singapore: History, Services, and Reputation
Tourists can receive GST refunds on products purchased at participating stores while in Singapore thanks to the Tourist Refund Scheme.
These refunds can be requested before departure at the airport. Duty-free shopping, on the other hand, is available to all travelers, including residents and visitors, and may be found at designated duty-free shops. The following is a list of duty-free shopping locations in Singapore.
The place to Buy Duty-Free in Singapore
There are several favorite places to get duty-free Singapore products. Some of the lists are mentioned in the following.
At Changi Airport
At Changi Airport, there are some duty-free shops. The DFS Changi Airport stores are located at Terminals 1, 2, and 3. Changi Airport features around 350 stores throughout its three terminals, many of which sell duty-free items including liquor, cigarettes, cosmetics, perfume, apparel, baggage, and gadgets.
From Singapore Airport, getting into and out of the city is simple. Take the westbound train from Tanah Merah station to go to the city. At 11.18 p.m., the last train connecting to the last westbound train at Tanah Merah Station departs Changi Airport station.
Shilla Duty-Free is a travel retail enterprise founded in Korea with its lone international presence at Changi Airport. The Shilla predominantly sells SK-II, Estée Lauder, Dior, Chanel, La Prairie, Origins, and L'Occitane fragrances and cosmetics. Shilla Duty-Free is available in all four terminals.
Another Korean duty-free store, Lotte Duty-Free, was recently given tobacco and booze concessions at Changi Airport. Lotte Duty-Free is Asia's leading duty-free retailer. It has started functioning at Terminals 1 and 3 while its stores at Terminals 2 and 4 are undergoing renovations.
In Singapore City Centre
Looking at duty-free Singapore does not need a trip to Changi Airport. T Galleria by DFS is centrally positioned in the Orchard District. It's a stand-alone shopping center that only sells duty-free items. Cosmetics, perfumes, bags, accessories, jewelry, wines, spirits, cuisine, and gift items are all sold here by the majority of the biggest luxury companies. To take advantage of the duty-free discounts, simply display your passport and exit ticket when you buy.
In the Ferry Terminal
You may conduct your last-minute duty-free shopping at DFS stores at the Harbourfront Cruise Center or Tanah Merah Ferry Terminal before sailing out to one of Singapore's offshore islands. To enjoy hassle-free duty-free shopping, make sure you have your travel documentation with you.
Online Website
If you don't want to waste time strolling around a store doing your duty-free shopping, iShopChangi is the place to go. It's the tax and duty-free Singapore shopping website for both passengers and non-travelers at Changi Airport.
Hundreds of well-known brands are available in a variety of categories, including fashion, accessories, cosmetics, wines & spirits, health & wellness, sports & leisure, and technology.
Duty-Free Singapore Concession
Concession Liquor Products with No Duty If all of the following requirements are satisfied, travelers and genuine crew members are eligible for duty-free liquor concessions:
• You are at least 18 years old;
• You spent at least 48 hours outside of Singapore before arriving;
• You aren't from Malaysia;
• The booze is for your enjoyment alone; and
• Importing booze into Singapore is not forbidden.
Important Notes About Duty-Free Singapore
Duty-free discounts are available on alcoholic items purchased both outside and within Singapore's Duty-Free Shops (DFS). Duty-free privileges are conferred on alcoholic beverages for personal consumption only. Selling or giving them away is illegal.
For persons traveling from Malaysia, there is no duty-free concession on alcoholic items. If you're bringing more than 10 liters of booze into the country, you'll need Customs permission.
Travelers must pay taxes on alcoholic items that exceed their duty-free allowance, as well as goods transported for or on behalf of others. For additional information, see the duty rates levied on dutiable items.
Transfez App can help you transfer money abroad more quickly and efficiently. Transfez Business can also help your business in making transactions abroad. For those of you who want to send money to relatives who are abroad because they are studying, working, or traveling, Transfez will be ready to help. This app is available on Android as well as iOS.
Those are all some overviews related to duty-free Singapore. So that in case you spend some time in the country, get the benefit of this offered program from the Singapore government. Spend much money shopping here with less prices and no tax at all.