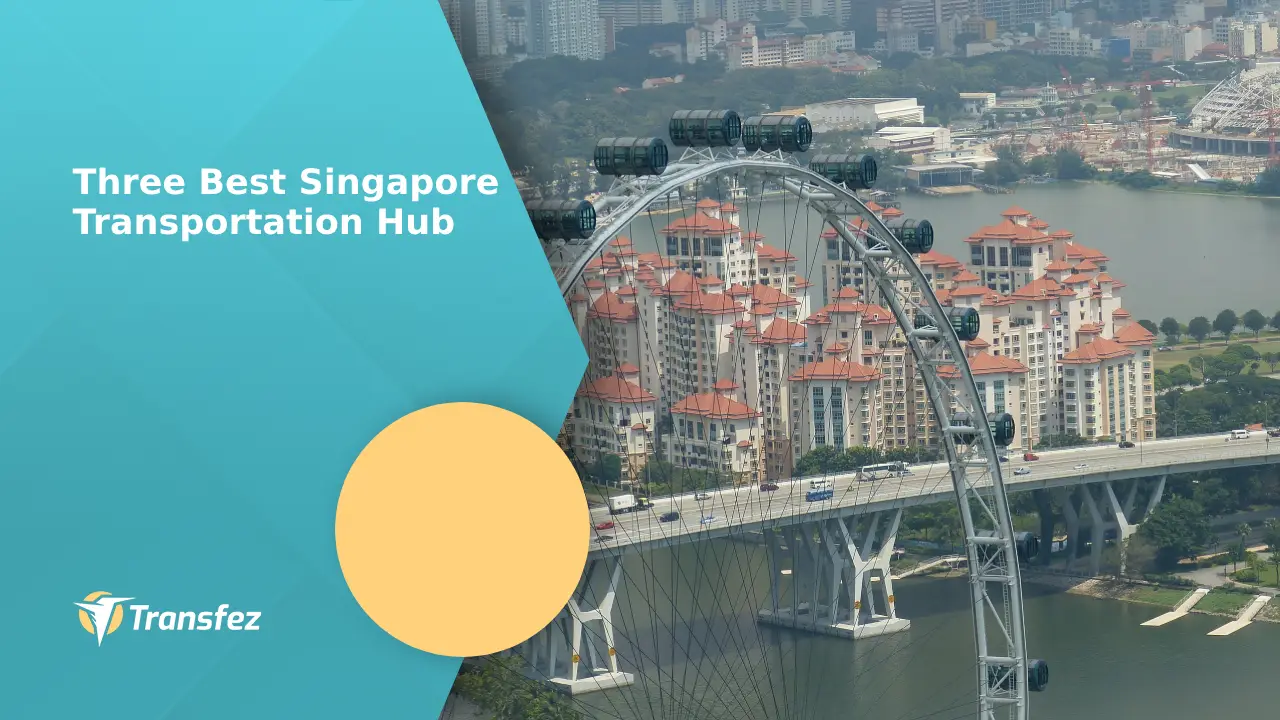 A well-developed country normally focuses on a good transportation hub. Including Singapore, which has been established as its transportation hub in proper ways from many years ago. Currently, there is some famous Singapore transportation hub that is not only known by Singaporean but also foreign people. If you want to know more about this transportation hub, this article will give a briefer overview and explanation.
Read Also: How to Send Money to Singapore?
About Singapore Transportation Hub
As a country with a well-developed transportation system and infrastructure, it leads Singapore to have some proper transportation hubs. So that it can ease their people on performing travel and journey from one place to another place in fasten time.
Currently, Singapore has the main transportation hub for many transportation systems. So that in case you choose any modes of transportation, these hubs are important to know. With these hubs, Singapore has been proven to successfully create an effective and efficient transportation system. Not only within the country but also overseas too. For further detail of each hub in Singapore, see the following paragraphs.
Changi International Airport
The first famous Singapore transportation hub for aviation is Changi International Airport. Not only Singaporean that familiar with this airport, but many foreigners and expatriates also have heard about this awesome airport. As a place that will connect various flights to other countries, Changi has been developed very well so that anyone who comes to this place will experience nice and comfortable travel. Through the benefit of Singapore's strategic location, it makes Changi International Airport a quite famous international airport in the world.
The airport was built as one of the biggest transportation hubs in Singapore. It is one of the busiest airports in the world since many flights are transit in this airport from one country to another country. Not only well developed to facilitate airlines, but the airport also builds additional leisure for travelers. In this airport, you will find many shopping centers to help you relax while waiting for your departure time. Therefore, you can enjoy a nice experience while traveling to Singapore even for only a transit.
Changi International Airport is also connected to other modes of transportation in Singapore. It is connected with the MRT station that can help you to easily reach and depart from this airport. Not only that, but you can also reach this airport by various road transportation such as bus or taxi. Therefore, it can have said that this airport is a strategic location in Singapore that can be reached in fasten time too.
Woodlands Integrated Transport Hub
Singapore also built a nice land transportation hub. Currently, Singapore transportation hub for land transportation system is integrated and centralized in Woodlands. This is a new transportation hub that build in June 2021 by the Singapore government to facilitate better transportation integration and connection. In this location, there are some transportation connections such as between bus and MRT. So that with this interchange, anyone who needs to travel to the various direction in Singapore can gather in this location first.
Not only build as a nice integrated transport hub but this place was also built for a better and more comfortable transportation swab. With this interchange, people can reach various modes of transportation in a comfortable way without worrying about the weather or air circulation. Since Woodland's transportation hub has been built with modern design and complete facilities for anyone. It is also a friendly place for children, seniors, and disabled people. Anyone can wear a wheelchair or baby stroller while in this area in a comfortable way. That is why this transportation hub is a new breakthrough and approach for the land transportation system in Singapore.
Harbour Front Singapore
Not only focusing on air transportation and land transportation, but Singapore also considers its marine transportation very well. Therefore, many years ago, the Singapore government has developed the Harbour Front as the center of marine transportation. Located on the southern coast of Singapore, the area is also easy to reach from the city center. Since this location is built in good connection with the land transportation such as bus or MRT.

Not only connected with well-established land transportation but the area also has been developed with supporting facilities. Harbour Front is also near Sentosa Island, the famous attraction in Singapore. It also facilitates with Vivo City, one of the biggest malls in Singapore. So that any traveler in this location will be able to enjoy some dining and shopping too. Furthermore, this port is also a location of Singapore Cruise Centre that will accommodate passenger ferries from and to Batam Island, Indonesia. The next entertainment around Harbour Front is the Skypark. So that is not only a good place for a marine transportation hub, but this place is also a nice location for relaxing and enjoying some attractions.
By having some knowledge about Singapore transportation hub, at least you can get an overview of which transportation center to visit when you come to this country. Either the airport, the ports, or the train station, you need to get sufficient information about this hub before coming to Singapore. So that in the future you make travel to this country, you will know the location and where to go.
See Video How To Easily Send Money Overseas
Download Transfez App
Transfez App can help you transfer money abroad more quickly and efficiently. Transfez Business can also help your business in making transactions abroad. For those of you who want to send money to relatives who are abroad because they are studying, working, or traveling, Transfez will be ready to help. This app is available on Android as well as iOS.