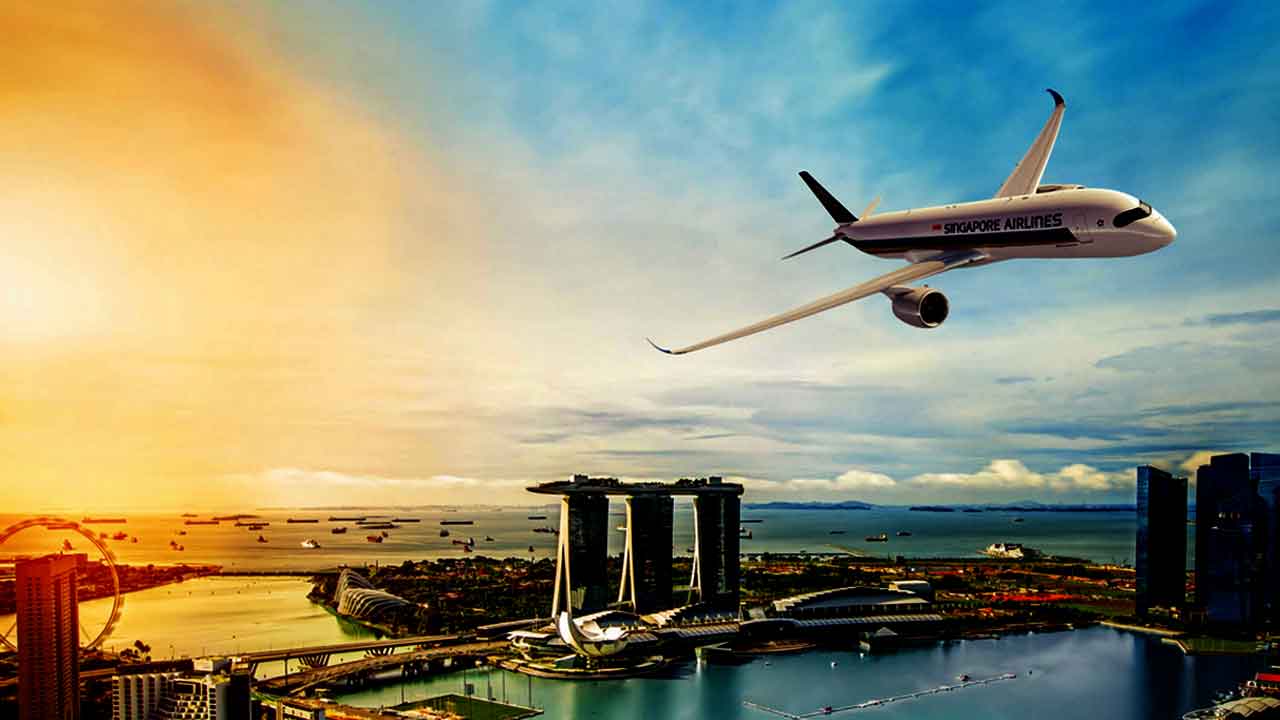 Flights to Singapore are a dream of many people. Especially for people from abroad who want to fly to Singapore for various purposes. Singapore, which is a country with a small area, apparently attracts foreign nationals. Although it is not too wide, this country has a rapid development so that it becomes a developed country.
It's no wonder that many people from outside Singapore eventually want to visit it. Various reasons also accompany the visitors to the country. Starting from running a business and working to studying, many tourists came.
Of course, the trip to Singapore will be faster if taken by flight. But, this flight to Singapore is not arbitrary. Various conditions must be met by foreigners if entering Singapore.
The air route to Singapore is also accompanied by various provisions. If all conditions are not met, the flight will not be able to be carried out. For more details, you can see the following description and explanation.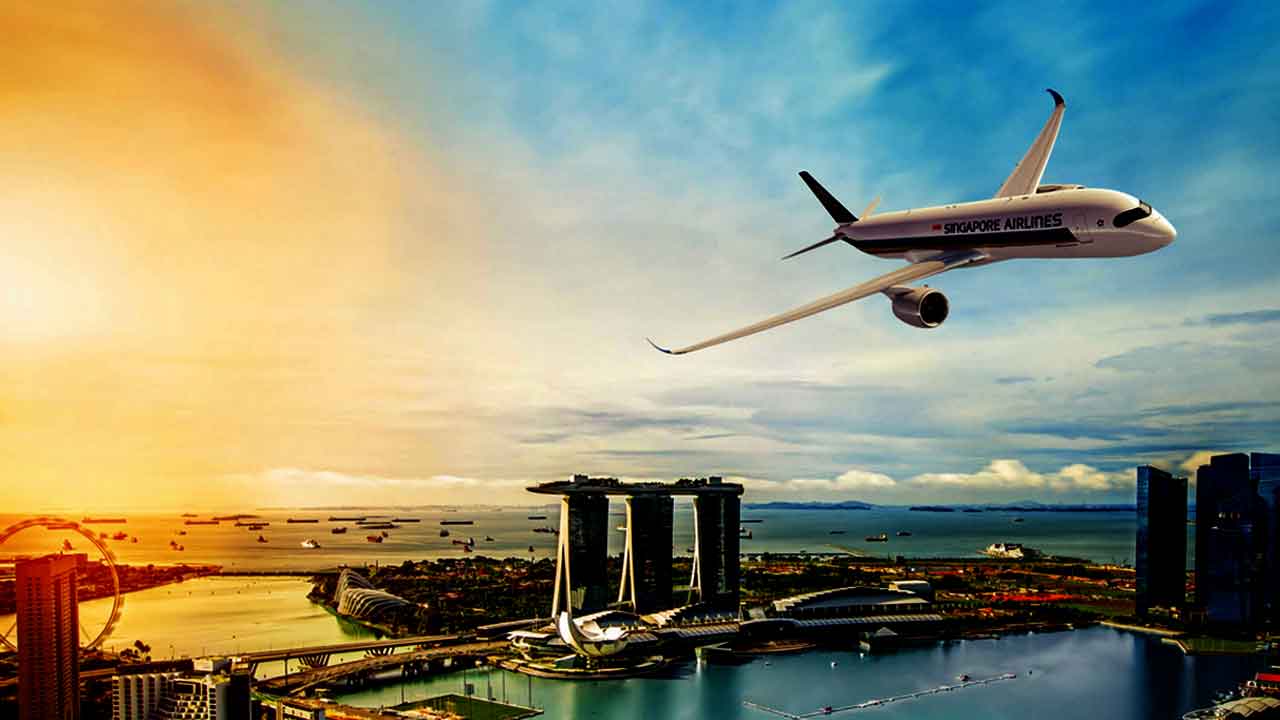 Flights to Singapore Requirements
It's a good idea to pay attention to some important requirements for flights to Singapore. So that traveling to this country becomes easier.
Passport
Everyone certainly already knows for sure that the passport is one of the important documents. With this passport, you can travel abroad including to the Lion Country which is known by anyone. Even this passport becomes the main document for anyone who wants to head abroad.
Therefore, before flying to Singapore, don't forget to make a passport first. Similarly, if the validity period of your passport expires then immediately extend the life of the passport. The existence of this passport will make it easier for you to fly to Singapore whenever you want.
Health Record Data
In addition to passports, it seems that health records are also needed for people who want to perform flights to Singapore. This requirement is especially applicable in pandemic seasons that are considered dangerous. At this time, of course, vigilance must always be increased. No exception, flight efforts are also full of vigilance during the pandemic.
This is what triggers the need for health record requirements for those of you who want to fly to Singapore. This health record can be obtained with a more sophisticated system such as an online system. So you can access it more easily. You can also use it as a document that violates the conditions of taking a flight to the selected country. This includes Singapore, which is never empty of foreigners.
Top Singapore Culture Shock for Expatriates
Top Reasons Why Singapore Expats Love The Country
Top Three Singapore Technology University to Study With
Singapore Culture and Traditions
Bank of Singapore: History, Services, and Reputation
Flights to Singapore During the Pandemic
To be able to fly to Singapore during the pandemic, several important steps must be taken. Here are some steps.
Get a Vaccine Certificate
As discussed earlier that in special times a health record is needed. Including during a pandemic that requires you to have health documents. For example, a vaccine certificate that states you have received a certain vaccine. By receiving the vaccine, you are freer to travel and fly to Singapore.
You can certainly get this vaccine certificate, especially from the vaccination examination portal. You can do a vaccine check and then save the results on your device. Until later you can have the results of the vaccine examination in the form of a vaccine certificate.
Download The App
In addition to showing a vaccine certificate, there are still more things you can do to get flights to Singapore. It is to download the application. After downloading the application, don't forget to register.
The registration process may require your original data so personal data needs to be prepared in advance. By registering, you can show your profile. Of course, this downloaded application is very useful in Singapore. Because your profile will appear on this application.
Send Documents
It doesn't stop here but there are still more things that need to be done so that you can get a flight to Singapore. Flights to Singapore will be smoother by fulfilling all the conditions in advance. The thing that you also need to pay attention to is the completeness of the documents. For example, by sending an arrival card in Singapore and a health declaration through a certain website.
However, the delivery of this document needs to be done through the official website page. Here you will get electronic services for free. Precisely on the website page that you use as a place to send documents.
See Video How To Easily Send Money International with Transfez
Provisions for Unvaccinated People
During the pandemic, there are indeed more and more conditions that need to be met to get a flight to Singapore. Of course, every one of you who wants to fly to Singapore must get the vaccine. But for those of you who have not been vaccinated, there is no need to be discouraged. Because you can still fly to Singapore.
If you have not done the vaccine, then do a test that shows that you are healthy and free from infectious diseases. In addition, you also need to go through the quarantine process first. You will undergo this quarantine process after arriving in Singapore so that a visit to Singapore will always be safe.
Transfez App can help you transfer money abroad more quickly and efficiently. Transfez Business can also help your business in making transactions abroad. For those of you who want to send money to relatives who are abroad because they are studying, working, or traveling, Transfez will be ready to help. This app is available on Android as well as iOS.
Flights to Singapore that many people want can now be easily obtained. Including during the pandemic that the world has to face, but still, you can fly to Singapore at any time. By following the steps above, the trip to Singapore will be safe and smooth.