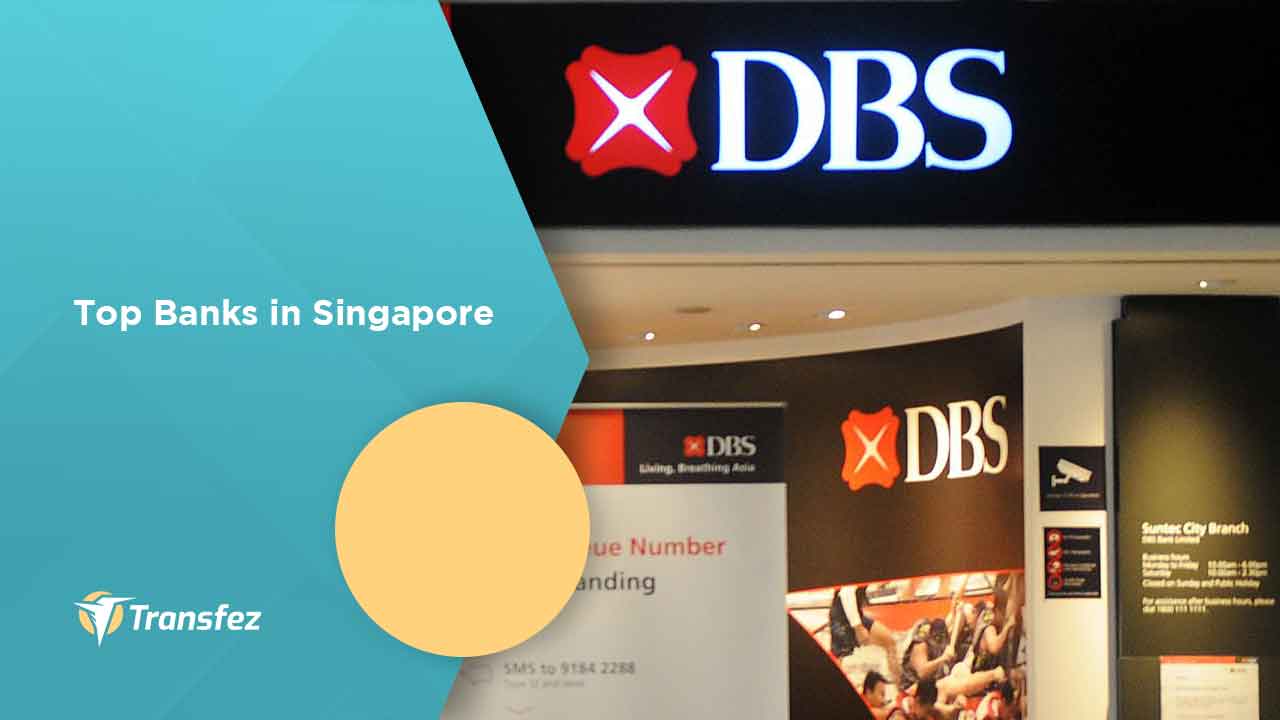 The top banks in Singapore successfully advanced and developed to play a role in making Singapore a banking center. Even some banks from Singapore became the big banks in the world until the name is widely known by various countries scattered around it.
Read Also: A faster and lower-cost way from Singapore to Indonesia to buy PLN token
When viewed from the actual structure of banks in Singapore consists of several types. Call it starting from local banks and foreign banks as well as full banks and wholesale banks.
What are the Top Banks in Singapore for 2022?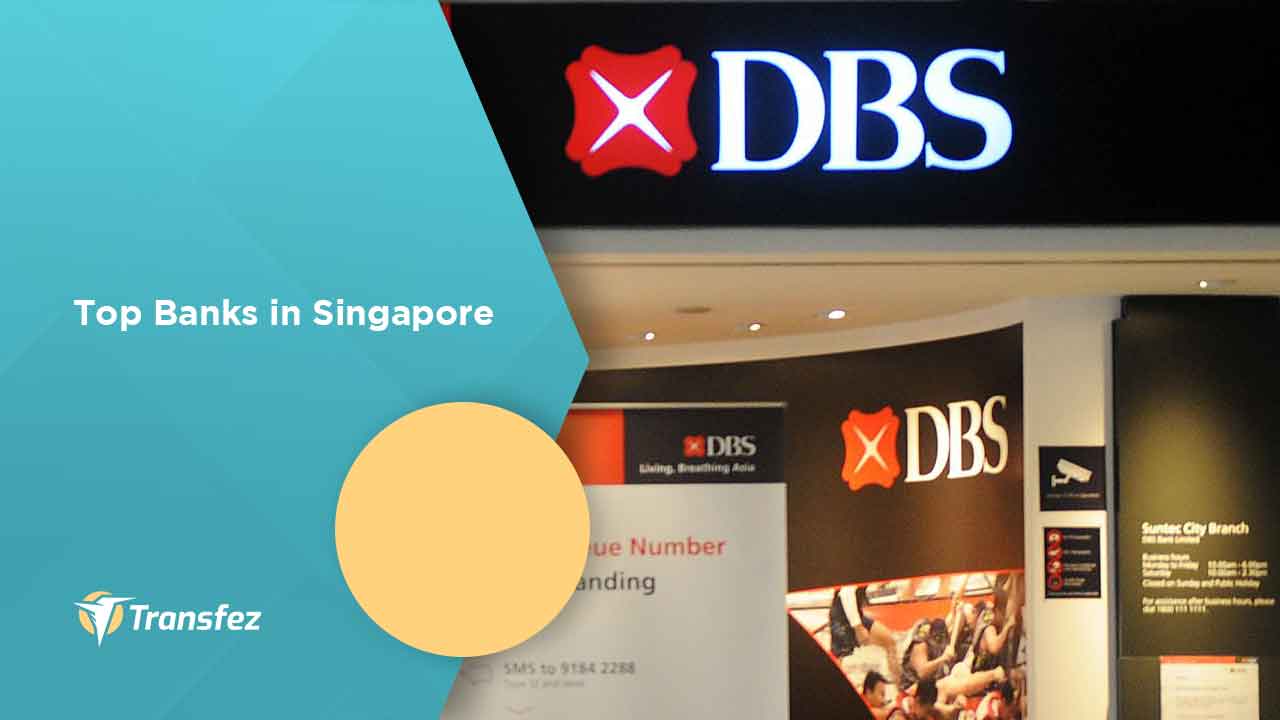 There are also other types, namely offshore banks and merchant banks. All these banks are established and operate with the rules and policies of the government. Government support continues to flow until all banks in Singapore can contribute to the role of creating good market conditions in Singapore.
To find out and get to know some of the best types of banks in Singapore then you can continue to check out and follow the following reviews.
1. DBS Group
Top Banks in Singapore: DBS Group. DBS is basically an abbreviation of the word The Development Bank of Singapore which was established precisely in 1968 in Singapore. Until today, DBS is still the leading bank in Asia that comes with a total of 18 markets.
The Singapore-based bank even has three main Asian growth pivots, namely Greater China and Southeast Asia, and South Asia. This bank, which is part of DBS Group, deserves to be called the top banks in Singapore because of its good system and services that can reach the whole country more widely.
2. Overseas Chinese Banking Corporation
Top Banks in Singapore: Overseas Chinese Banking Corporation. Overseas Chinese Banking Corporation or OCBC Bank is also one of the local banks in Singapore with the most assets. You could say this bank has the highest bank credit rating in Singapore. The name is now increasingly widely known even to the international level. The bank, headquartered in Singapore, was founded in 1932 due to the merger of three banks, the Chinese Commercial Bank and Ho Hong Bank, and Oversea Chinese Bank.
3. United Overseas Bank
Top Banks in Singapore: United Overseas Bank. United Overseas Bank or UOB was established in 1935 in Singapore. If looking at its services, it can be said that UOB has given birth to a variety of service products that can ultimately increase consumer or customer confidence in the bank.
Anyone should feel comfortable when using the services of the bank. The bank, founded by a group of Chinese-born entrepreneurs, has total assets that make it the third-largest bank in Southeast Asia. Therefore, it is one of the top banks in Singapore.
See Video How To Easily Send Money Overseas
4. Bank of Singapore
Top Banks in Singapore: Bank of Singapore. Bank of Singapore was founded in 2010. As the name implies, the bank is based in Singapore. The bank was formerly known as ING Asia Private Bank. Then this tire was acquired by OCBC Bank until the youth of its assets increased and experienced rapid development.
Bank of Singapore has now expanded its market network to several countries. Of course, the service products it develops are also getting higher and bigger so that this one bank can continue to operate as well as known in several countries.
5. Citibank Singapore
Banks in Singapore: Citibank Singapore. Citibank Singapore is also one of the top banks in Singapore which is also known to various countries around it. The bank is a division of Citibank USA which was established in Singapore precisely in 2004.
In the 80s this bank had popularized the use of ATM machines that may now be familiar to all of us. The presence of this bank can apparently help meet the needs of individuals and also the needs of small businesses.
6. CIC Singapore
Top Banks in Singapore: CIC Singapore. CIC Singapore is also known as Credit Industriel et Commercial is the top banks in Singapore that were established in 1984. CIC Singapore is a wholly-owned entity by the Credit Mutuel Group.
Currently, CIC Singapore has offered a number of banking products and services that can satisfy all clients or customers. CIC Singapore can even provide the best deals for all its clients spread across Asia. Now the products and services of this bank are also the best market solution.

7. HSBC Singapore
Top Banks in Singapore: HSBC Singapore. HSBC Singapore, founded in 1877, has succeeded in developing all its newest products and services. Even this bank can now be accessed online so that it can facilitate the management of clients or customers.
The bank which is the largest financial services in the world is said to serve global business so that the goal in opening up the world of this opportunity can be realized. With the increasingly extensive network, it can be said that this bank has grown and progressed.
The top banks in Singapore listed above can be a reference for you if you really want to find the best bank. In addition, you can also enjoy and mandate the services of all banks if indeed the bank's operational area penetrates to the international level.
Transfez App can help you transfer money abroad more quickly and efficiently. Transfez Business can also help your business in making transactions abroad. For those of you who want to send money to relatives who are abroad because they are studying, working, or traveling, Transfez will be ready to help. This app is available on Android as well as iOS.
 
Of course, all types of banks above are considered to be able to take advantage of Singapore's good and high conditions to continue to increase the number and quality of its services to all customers not only local people but also people from other countries.