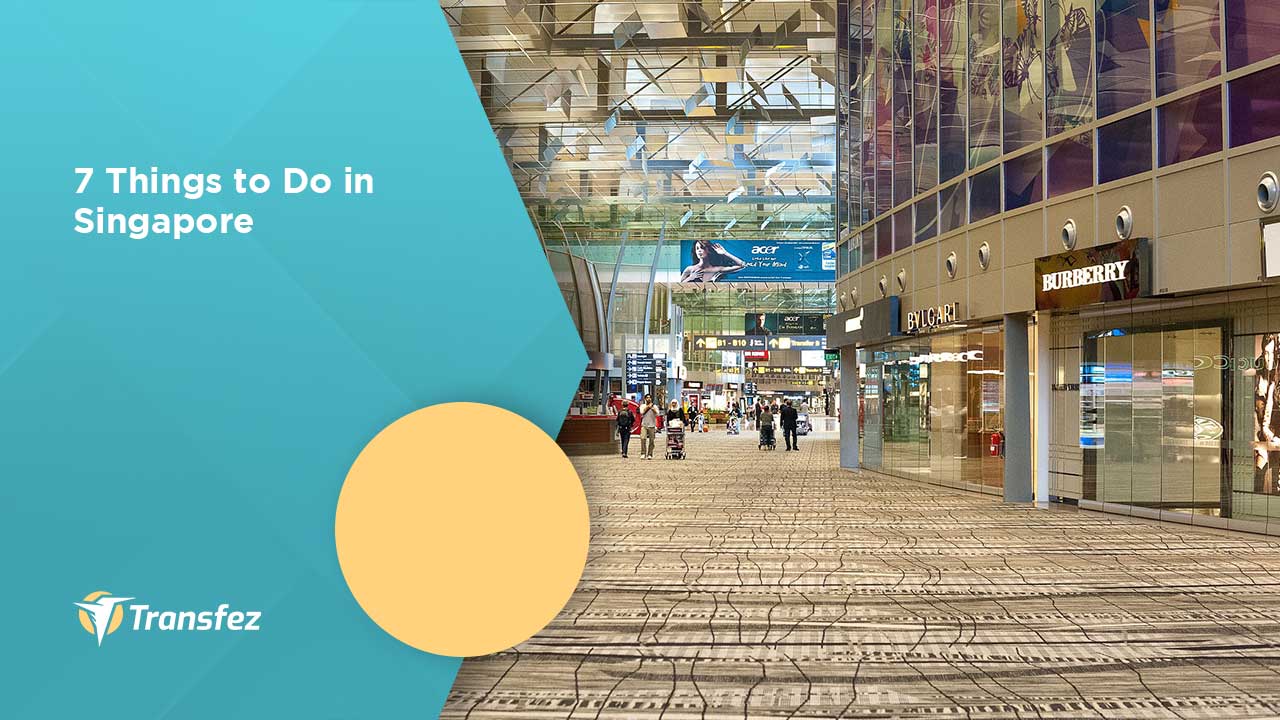 Traveling to Singapore is an exciting moment for many foreigners. Singapore has many attractions and interesting places to come. Therefore, no need to worry if you plan to travel to this country on this holiday. Basically, you can easily find 7 things to do in Singapore if you plan your holiday to these places. For those who have no overview of what to do in this country, the following activities can help you to inspire your vacation in Singapore.
Tour to Universal Studio
The most thing to do in Singapore is to visit or plan a tour to Universal Studio. Everyone visits Singapore every year just to come to Universal Studio and enjoy various attractions in this place. You can get an exciting moment, nice photographs, and also many other fun activities when you come to this place. Therefore, manage your visit accordingly and never ever dare to miss Universal Studio on your vacation in Singapore.
Visiting Garden by The Bay
If you love flowers and gardens, then coming to Garden by The Bay in Singapore is also a good alternative activity to perform. Especially at night, you can enjoy the beautiful atmosphere of this area. You can also enjoy various kinds of flowers in this place during a relaxing time. This can be a good escape from your stressful mind. Plus, the place is easy to reach and the cost is cheap compared to other attraction places in Singapore. Therefore, make sure to put this activity on your list while traveling to Singapore.
Relaxing on Sentosa Beach
One of the best things to do in Singapore relaxing on Sentosa Beach. For those who don't know, Sentosa Beach is also one of the interesting things in Singapore. Therefore, no wonder many foreigners plan to come and visit the beach on their holiday. There are many interesting spots on the beach and many beautiful views around the area. You can also enjoy food and shop for merchandise while visiting the beach. It can be an exciting moment that will be unforgettable. Therefore, if you come to visit Singapore, it is better to plan your visit to this beach. You will feel satisfied with the overall view of Sentosa plus making a beautiful moment while in this area.
Enjoy Night Safari at Singapore Zoo
One of the seven things to do in Singapore is including to visit the Singapore Zoo. If enjoying the zoo is a common experience, then you should try to enjoy a night safari at Singapore Zoo. This can be an unforgettable moment to try while coming to visit the country. Since you can find a different experience in the zoo at night compared with other places. Here you can experience dinner with the animals, feeding night animals, and many more. Therefore, planning to visit Singapore Zoo at night is one of the best attractions to choose for completing your holiday in Singapore. You surely will satisfy with this trip and will make this moment unforgettable.
Transfer Money Easily to Different Countries
How to Transfer Money to United States
How to Transfer Money to Singapore
How to Transfer Money to China
How to Transfer Money to Malaysia
How to Transfer Money to Japan
Taking Picture at Merlion
A must to do a thing while coming to Singapore is to visit Merlion Statue. Most of the tourists will come to this place and take their best pictures while here. Since it feels not complete if you're not taking a picture in Merlion while staying in Singapore country. This picture can be your best moment to capture so that your holiday in the country is unforgettable. Therefore, if you stay in the country, it is better to spare time and come to the Merlion statue. Get a picture as unique as you can, and let the memories of your holiday in this country remain forever.
Shopping at Orchard Road
For those who love shopping, then Orchard Road can be an interesting place to visit. Since there are many shopping stores around Orchard starting from branded items up to the local brand. You can select many items to buy and get interesting discounts while shopping in this area. Therefore, manage your time to visit this road and visit as many stores as you like here.

Try Singapore Culinary
One of the most exciting things among 7 things to do in Singapore is to try Singapore culinary. As one of the Asian countries with a lot of culture in the country, Singapore is not only rich in attraction but also rich in taste too. There are many kinds of culinary to try while staying in the country. Basically, you can try four kinds of cuisine including Malay, Chinese, Indian, and Arabian. Therefore, no need to be afraid of having limited options while you are in Singapore. Whether you are a food lover or not, you will be tempted to try all the interesting culinary here starting from the chicken dish, seafood, various vegetables, and many more. All are made with love and rich in flavors.
Transfez App can help you transfer money abroad more quickly and efficiently. Transfez Business can also help your business in making transactions abroad. For those of you who want to send money to relatives who are abroad because they are studying, working, or traveling, Transfez will be ready to help. This app is available on Android as well as iOS.
 
Those are all 7 things to do in Singapore while having a vacation in this country. Through all the lists above, you can select all suitable activities to perform while staying in Singapore. Whether you come here with your friends, family, or spouse, you guarantee will get an exciting moment here. So, what are you waiting for? Book your travel and get an exciting experience in Singapore today.