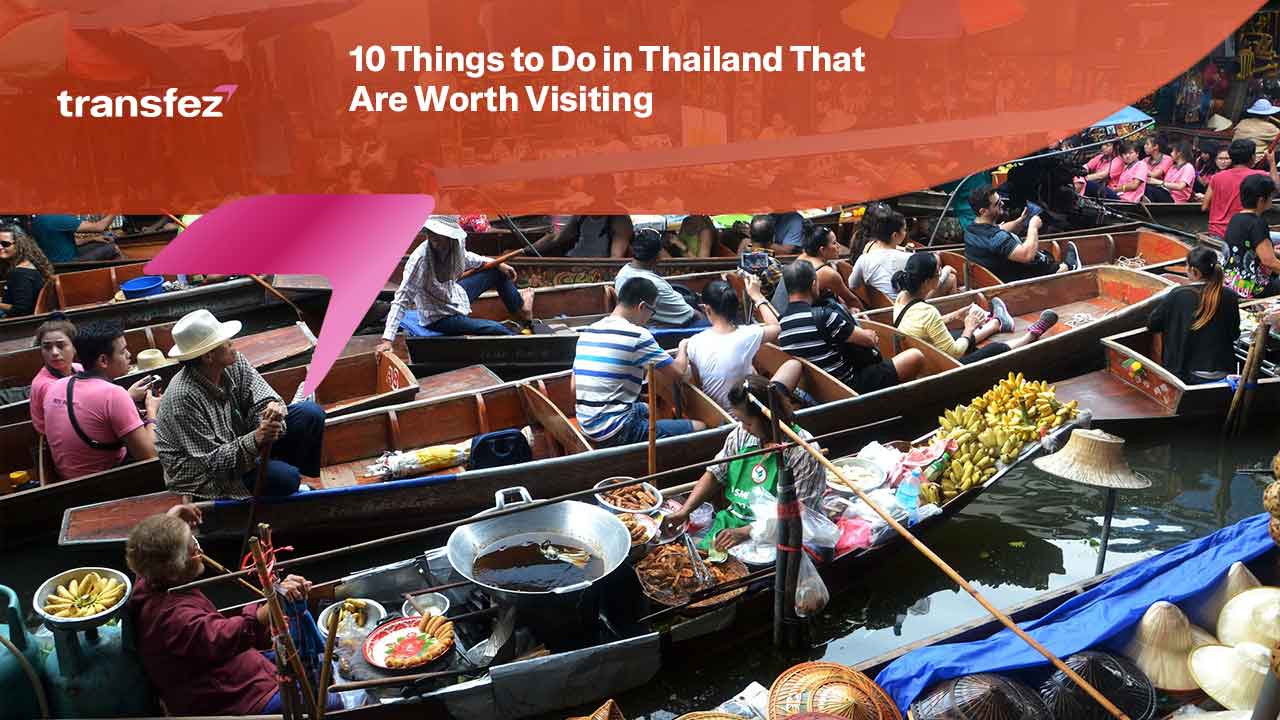 Vacationing in Thailand will certainly provide a uniquely pleasant experience. Not to mention that there are many recommendations for things to do in Thailand that can provide beautiful and uplifting memories. Therefore, do not hesitate to plan a vacation in this one area. Find many interesting attractions that help relieve boredom and fatigue due to work. Check out some of the recommended activities that you can do while traveling to Thailand below.
The Night Market
A night market is among the top things to do in Thailand. Numerous cities around the nation have their night markets where you may find bargain trinkets, savor delectable street cuisine, and take in local entertainment. Even though there are innumerable night markets around Thailand, Chiang Mai's Sunday night market is one of the biggest.
Thai Massage
Experienced masseuses will knead, twist, and bend your body into unusual postures to strengthen your muscles and improve blood flow. You feel revitalized and energetic after receiving a Thai massage, which is unquestionably something you should do when visiting Thailand. Even better, you may have a Thai massage at Wat Pho in Bangkok or a massage from a woman in Chiang Mai.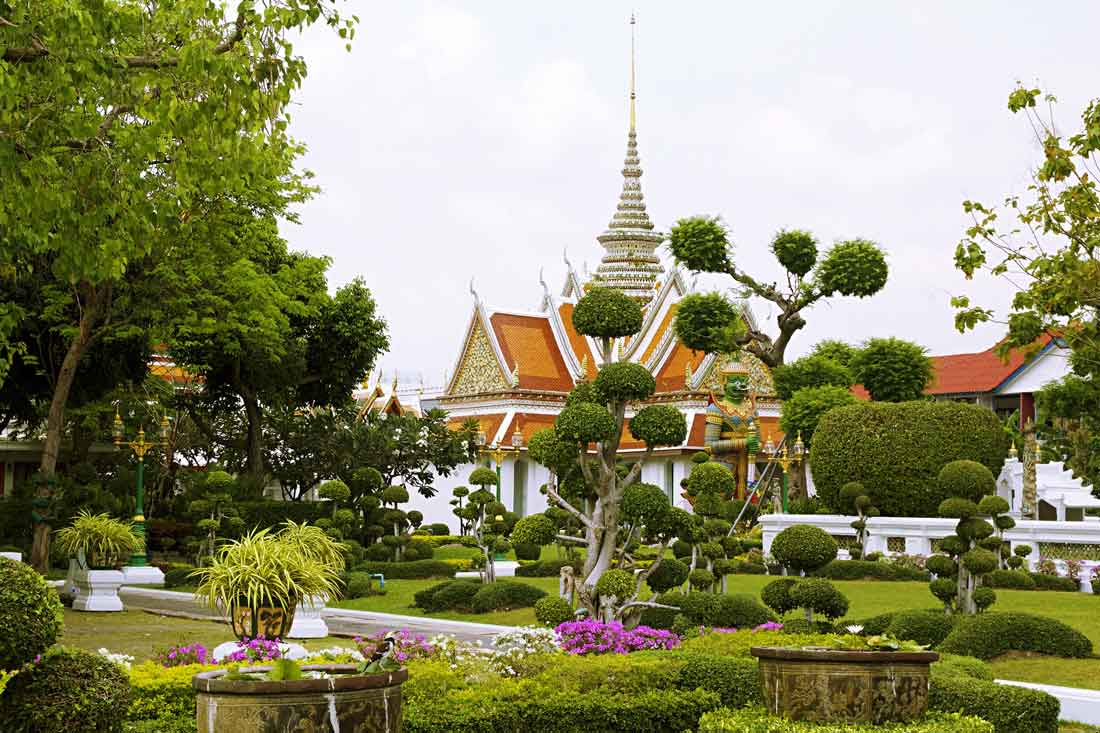 Enjoy Sky Bar
Drinking at Sky Bar is recommended thing to do in Thailand and is somewhat futuristic. It is because the bar is the tallest open bar in Thailand and one of the tallest in the entire globe. The bar is open every day from 5 pm until 12 am and is located on the 63rd floor of an 820-foot building.
See Video How To Easily Send Money International with Transfez
Visiting The Islands
There are around 17,000 islands in Thailand. Large islands like Koh Samui and Phuket have their airports, making it simple to get to them from the mainland. To see some of the untamed tropical nature of Thailand's smaller islands travel even further afield. In the water, you could come across little local settlements, coral reefs, limestone cliffs, monkeys, coconut palm trees, lovely bays, and other undiscovered wonders.
Admiring the Chiang Rai Temples
Thailand is home to many magnificent temples. But the White Temple in Chiang Rai is unquestionably one of the most striking. This gorgeous Buddhist monastery, known as Wat Rong Khun in Thai, is decorated with amazing craftsmanship that is completely painted white. The stunning location for photography is enhanced by the sight of the intriguing edifice reflecting in the nearby pools. Daily hours of operation for the temple are 8 am to 5 pm.
Send Money Easily to Different Countries
How to Send Money to Hong kong
How to Send Money to China
How to Send Money to Malaysia
How to Send Money to Japan
Journey with Thai Burma Train
The Thai-Burma Railway is located in Kanchanaburi, a historic town in western Thailand. The railway that connects Thailand and Myanmar extends through cliffs, riverbanks, and fields and is also known as the Death Railway. One of the finest things to do in Thailand for travelers who want to venture off the beaten path and experience a side of the nation that few tourists do is take a leisurely ride on this train.
Try Sea Kayaking
While traveling in Thailand, you should try to enjoy the water in as many different ways as you can. It will give the amazing island landscape and marine life there. Exploring the islands while out on the water is enjoyable and simple with sea kayaking. The majority of resorts and tour operators on islands provide hourly kayak rentals. Koh Mook and the Ang Thong National Marine Park near Koh Samui are two fantastic locations to paddle in Thailand.

Watch Live Muay Thai Boxing
Muay Thai Boxing, a thrilling, fast-paced combat sport, is the national sport of Thailand. Nightly boxing contests are held in the majority of the nation's largest cities. Therefore, the next recommended things to do in Thailand are purchase a ticket to a Muay Thai match, have a drink and sit down to watch the agile and gifted local athletes battle it out in the ring. You may even enroll in Muay Thai classes to learn the fundamentals from a qualified instructor to fully immerse yourself in Thai culture.
Visit National Park
Khao Yai National Park in central Thailand is among the greatest. Khao Yai National Park, the nation's first national park, offers a wealth of breathtaking natural beauty. Over 2,000 square kilometers of land are covered by the national park, which also features several amazing waterfalls, hiking paths, woods, and mountains. UNESCO has designated Khao Yai National Park as a World Heritage Site.
Get Some Street Foods
Culinary is an exciting thing to do in Thailand. For those who love to eat, you may want to try some street foods in this country. Thailand has a wide variety of wonderful street cuisine, especially in the enormous and diversified metropolis of Bangkok.

If you're a finicky eater and don't understand the language, navigating street food might be challenging. To aid you in this gastronomic journey, consider signing up for a street food tour with an English-speaking guide. In any case, be sure to frequent Thailand's street food restaurants!
Transfez App can help you transfer money abroad more quickly and efficiently. Transfez Business can also help your business in making transactions abroad. For those of you who want to send money to relatives who are abroad because they are studying, working, or traveling, Transfez will be ready to help. This app is available on Android as well as iOS.
Those are some recommendations for things to do in Thailand that are guaranteed to be both impressive and fun. There is nothing better than having a fun time and taking a vacation to a different country. Such as visiting Thailand which is full of exoticism and interesting experiences for foreign tourists. Therefore, schedule the right time to visit Thailand and get the sensation of a vacation that is different from others.