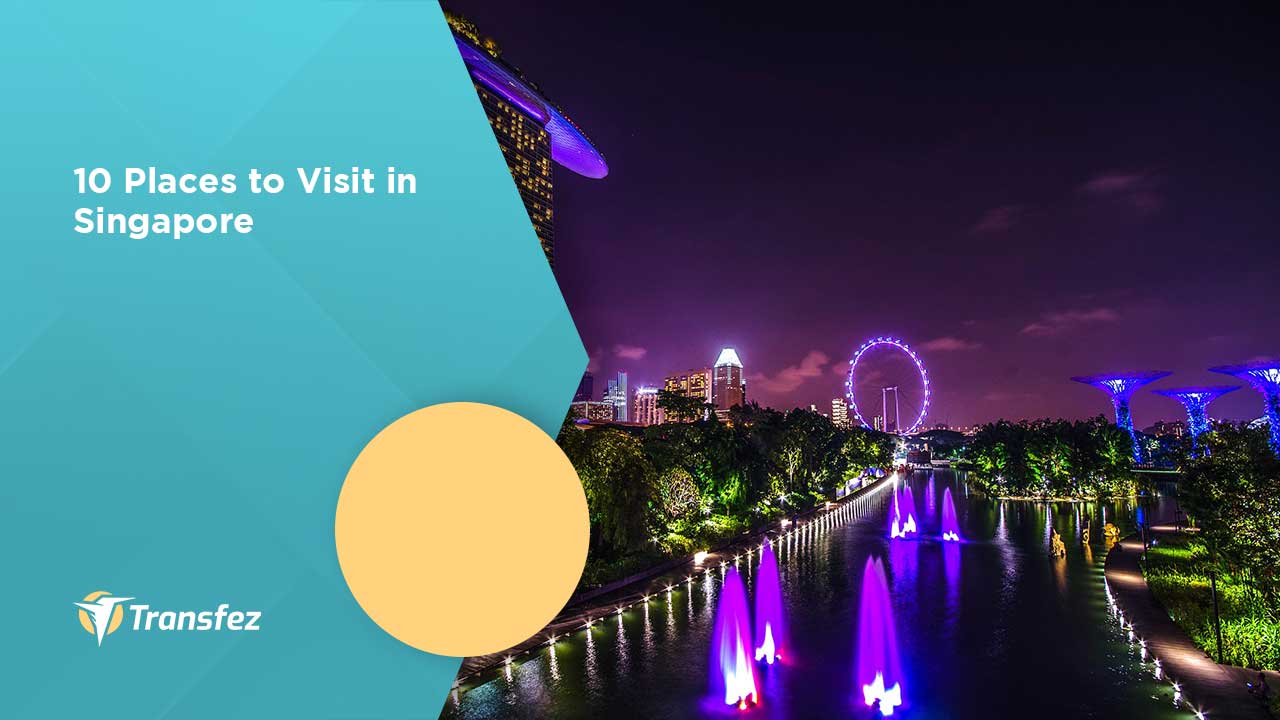 Visiting Singapore is one of the nice things to do during the holiday. Even though Singapore is a small country, there are many attractions and interesting places in this country. Currently, there are many places to visit in Singapore that can amaze you and make your holiday feel awesome. However, those who never visit the country will have no sufficient information about which place to visit. Therefore, to give an overview of all interesting places in Singapore, the following paragraphs are given.
Universal Studio Singapore
One of the must place to visit in Singapore is Universal Studio. This is an awesome place where there are many fabulous attractions. Furthermore, this place is suited for any age, from children to the elderly. You can spend your time for some interesting shows, trying various games, and many more. You can even take some photos to capture your moment while visiting this place.
Garden by The Bay
The next place that so awesome too is Garden by The Bay. Here you can watch many kinds of flowers inside a beautiful indoor garden. Not only give you a spectacular view, it also gives a lovely ambiance. The ticket price is reachable and there are also many beautiful photo spots for your social media.

Marina Bay Sand
If you love to feel the wind on the shore, then spending a splendid time in Marina Bay Sand can be a good option to choose. Here you can watch all the beautiful views of the seashore. Plus, you can also enjoy a magnificent fountain show that is held in this area. The show will give you an attractive show from light and water. Both collaborations produce beautiful views and moments that you will difficult to forget.
Orchard Road
Anyone loves shopping then must visit Orchard Road. This is a must-place to visit in Singapore for a shopaholic person. Since you can find many interesting stores and malls along the road. Not to mention all the beautiful spots in this area to take some pictures. Here you can get luxury brands at a better price. There are also some local markets that sell many beautiful kinds of stuff.
Transfer Money Easily to Different Countries
How to Transfer Money to United States
How to Transfer Money to Singapore
How to Transfer Money to China
How to Transfer Money to Malaysia
How to Transfer Money to Japan
Night Market at Chinatown
Another place to visit in Singapore is the night market in Chinatown. Here you can find many kinds of stuff at an affordable price. There are also many kinds of food selling along the street in this area. So that you can try the awesome taste of various culinary in Singapore.
Jurong Bird Park
The next place that is also interesting to come is Jurong Bird Park. In this place, you can feel the sensation of looking at many types of birds inside the area. Furthermore, you can also spend time walking around the park and feel the fresh air around it. You can take a picture with the bird, and even touch some of the birds that are setting free inside this area.
Sentosa Beach Singapore
Sentosa Beach is another place to visit in Singapore that can give you some awesome moments for holiday. On this beach, you can do many activities and watch various interesting attractions. The place is also near the city center. Not only to give you a moment to play beach sand, you can also perform any beach sports activities and feel the fresh air surrounding this beach.
Singapore Zoo
Traveling to Singapore with children means you need to be creative to make your children feel happy. If you wish this moment to happen, then you can consider coming to Singapore Zoo. You can choose to visit this zoo either in the morning or in the noontime. Otherwise, if you wish to have a more spectacular experience, you can try to have a night safari program. This will give you the most happiness moment while visiting Singapore.
National Gallery Singapore
For those who love to see some arts and exhibitions, the National Gallery Singapore is a destination that is interesting to come. This place is not only giving some art show but also has a fascinating place that beautiful to see. There are many kinds of the exhibition to watch around the gallery. It also has a library that keeps much information related to the history of Singapore. Therefore, it is a suitable place to come for those who love art and history at the same time.
Merlion Statue
Another place to visit in Singapore that can complete your holiday in this country is Merlion Statue. This is the famous symbol of Singapore. Therefore, it is a must-visit place in Singapore for all tourists. In this area, you can enjoy the view together with taking a nice photograph in front of the statue. So that it can be your beautiful moment to remember and sign that you were coming to this awesome country.
The above places to visit in Singapore are magnificent and also awesome at the same time. Therefore, don't ever skip one of those places when visiting Singapore. Plan your holiday in this country accordingly. So that you can enjoy a fabulous holiday while staying in this place. Happy holiday!
Download Transfez App
Transfez App can help you transfer money abroad more quickly and efficiently. Transfez Business can also help your business in making transactions abroad. For those of you who want to send money to relatives who are abroad because they are studying, working, or traveling, Transfez will be ready to help. This app is available on Android as well as iOS.