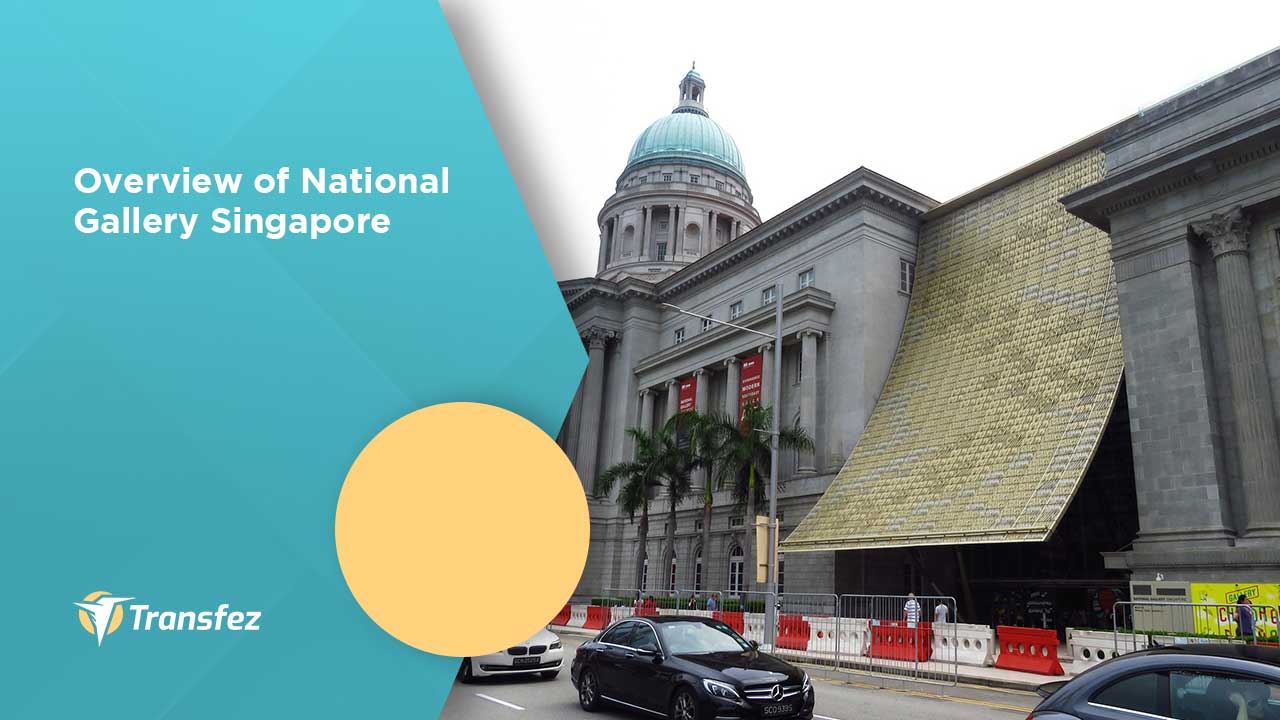 Singapore has many tourist attractions, one of the famous places is National Gallery Singapore. This place gives a different perspective to enjoy the country during your vacation in this area. Therefore, it is an interesting place to try when you want to spend some time in Singapore.
However, it is necessary to plan your holiday in an appropriate way accordingly. So that you can have a nice holiday when visiting this gallery. To help you arrange this visit, the following is some important information related to the National Gallery Singapore.
About National Gallery Singapore
National Gallery Singapore is a public place that shows many kinds of art and culture inside it. This is also a museum with many impressive collections to show. Therefore, if you love art and culture, this place is a suitable place to visit during your time in Singapore. Inside this gallery, you will find all interesting public collections related to Singapore heritage.

This place was built in 2005, starting from the city hall which was then converted into a museum by the Singapore government. Furthermore, in 2006 this gallery is well set up and ready to receive visitors not only from local people but also from foreigners from other countries. This makes the gallery one of the attractive places in Singapore that are included as a tourist attraction.
The building of this place is also interesting to see. Since it is a combination of two buildings, the Old Supreme Court Building and City Hall. Therefore, the place looks unique and magnificent at the same time. So that many people attracted to see and come to this place in spend their vacation in Singapore. Not only that, apparently the buildings were old buildings that has been built around 1922. So that not only the collection inside the gallery but the place also a historical place that needs to be maintained properly.
Transfer Money Easily to Different Countries
How to Transfer Money to United States
How to Transfer Money to Singapore
How to Transfer Money to China
How to Transfer Money to Malaysia
How to Transfer Money to Japan
National Gallery Singapore Awards
National Gallery Singapore also received several awards in the past time. It is noted on the official webpage that there are several awards given to this place for its attraction and place. The following are some of the latest awards received by the gallery recently.
In 2020 the gallery received an award for the best leisure event in Singapore. It was also awarded as certified SG clean for attractions.
In 2019 the gallery received several awards such as the Trip Advisor Certificate of Excellence. The gallery was also awarded as Asia Art Pioneer Award and Asia Property Award. Furthermore, the award of International Creative Media was also given to this gallery.
How to Get There
If you plan to visit the gallery, it is actually not difficult to reach the place. Simply come to Clarke Quay MRT station. From this location then you can have 7 minutes' walk to this location. Therefore, no need to worry about a long journey to reach these interesting places.
If you have a sufficient budget, then you can also choose to use a taxi to this place. For information, the location is not far from the city center. Therefore, as long as you can manage your time to visit the place, you will get there only less than 30 minutes.
What to Do in National Gallery Singapore
Most of the first visitors will question the activities inside the gallery. There are many things to conduct whenever you decide to visit this place. This gallery offers many exciting things to be done around the area in the whole day. The following are some common activities to perform by the visitor of National Gallery Singapore.
Explore The Exhibition Room
Inside the exhibition room, you can find many interesting arts to see. All are unique and original to enjoy. Therefore, you can spend some time in this room to see all the collections properly. There are many themes in the exhibition area, starting from the collection of South East Asia up to the collection of Singapore 19th century.
Seeking Information in Rotunda Library
One of the amazing things to find in this place is the Rotunda library which has many information and collection to learn. Therefore, if you are curious to read something related to the gallery, you can spend time reading various books and information in this library. This place also has much information related to the history of each artist in the gallery. So that not only enjoy the art but you can also know the history of each art.
Artwork Collection
The gallery not only save much magnificent painting, but it also shows various artwork collection. Each artwork is specific and special too. Therefore, you can try to figure out all of this collection while visiting National Gallery Singapore.
Transfez App can help you transfer money abroad more quickly and efficiently. Transfez Business can also help your business in making transactions abroad. For those of you who want to send money to relatives who are abroad because they are studying, working, or traveling, Transfez will be ready to help. This app is available on Android as well as iOS.
Through the short brief and information above about National Gallery Singapore, you can figure out all necessary things related to this place. So that you can easily manage your holiday to this place in a simple way. Furthermore, through the above information, you can get a sufficient overview of what to do there and how to reach the location. This will help you manage an effective time during your holiday in Singapore.