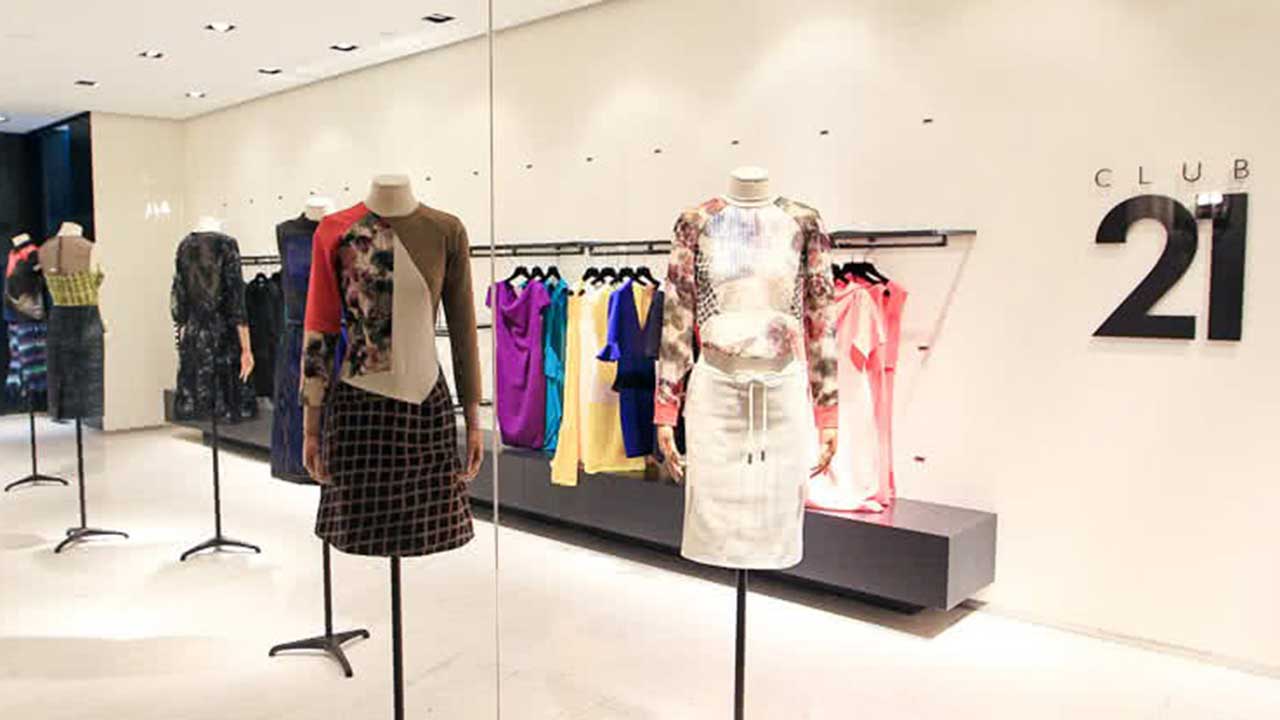 Club 21 Singapore is one of the leading luxury fashion suppliers in Asia. It was founded in 1972. The club has a wide reach in market development, brand maintenance, wholesale distribution, procurement, and retail verticals covering more than 250 brands across Asia.
Send Money Easily to Different Countries
How to Send Money to Singapore
How to Send Money to China
How to Send Money to Malaysia
How to Send Money to Japan
In keeping with the Club's core mission of uncovering and unlocking the potential of brands, designers, and clients, the spirit of collaboration is critical to the work as well. With brands and creators, the Club nurtures those who come and are different while protecting their brand.
For the club's customers and community, the Club is looking for long-term relationships interspersed with trust and service. In this way, Club 21 Singapore continues to evolve while providing elegant retail experiences and cutting-edge solutions that meet the demands of modern luxury with integrity.
Integrated Commerce Club 21 Singapore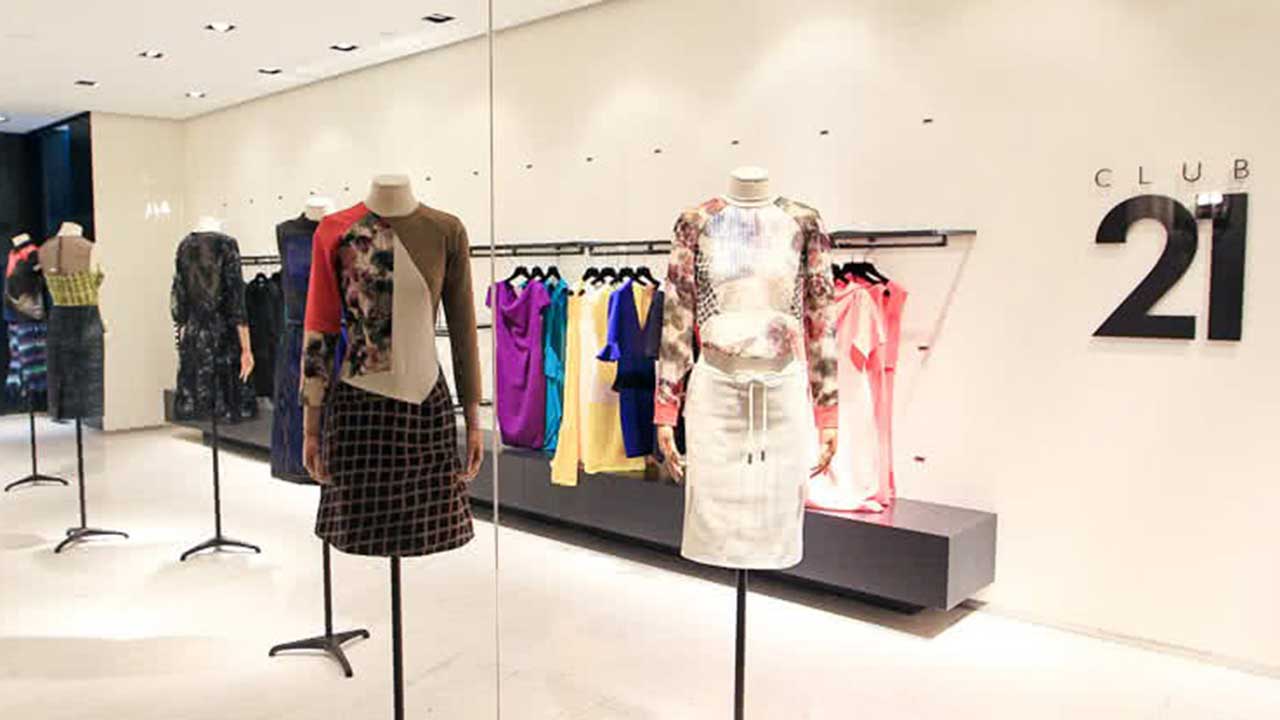 Now in this fourth decade, Club 21 has evolved to meet the ever-changing needs of brands, creators, and consumers. The Club 21 Singapore team has professional experience but is integrated into the real world to ensure optimal performance and customer service.
The retail brand protector of Club 21 Singapore is a decentralized structure that encourages state offices to use their local market knowledge, while the Club's institutional reach provides access to a stream of global influence.
Top Singapore Culture Shock for Expatriates
Top Reasons Why Singapore Expats Love The Country
Overview of Singapore Property
All You Need to Know About Singapore Education
Expat Health Insurance in Singapore
6 Main Tax Tips for Expat in Singapore
The Best 10 Singapore Technology Companies
Store developers, visual sellers, buyers, marketers, coaches, and retail staff of this Club work with brand owners to create a complete brand experience in every store they manage. Its retail distribution develops and executes a distribution strategy with the right labels with the right retailers to increase brand presence and value.
The club also can manage the entire life cycle of products and brands, from concepts to customers. The club works with brand owners to instill and ensure brand consistency and integrity across their brand portfolio.
The Club's design, procurement, and manufacturing operations complement retail development, store operations, distribution, and marketing to maximize sales, minimize inventory, and improve overall performance.
Career at Club 21 Singapore
When it comes to careers, the club can also help those who want to join and embody brand values and provide knowledgeable and insightful services. The Club compiles the best styles in the world to ensure that the club's clients can develop their own. The club is looking for people to join a team that strives to achieve these goals and values every day.
If you are committed to your career, motivated, and ready to provide your customers with valuable experience that ensures they will come back again and again, then Club 21 can be the reference for you.
Club 21 Singapore and Como Group
Como Hotels and Resorts offer an unforgettable travel experience defined by precise and intuitive service, elegant design, exceptional cuisine, and a feeling of happiness. From bustling city hotels to private island hideouts, every property reflects its location with a suitable adventure, from modern dining to a Cross-Himalayan hike.
See Video How To Easily Send Money International with Transfez
Como Shambhala
Como Shambhala offers a variety of exclusive wellness experiences that combine contemporary science with ancient healing. Driven by health for all, Como Shambhala experiences can be found in hotels and resorts around the world, intimate studio urban escapes in the heart of the bustling city, and Como Shambhala kitchen.
Como Shambhala urban escape Singapore is led by world-renowned medical experts in a variety of ways. The studio combines holistic experiences from nutrition, counseling, and health classes to traditional Chinese medicine, facials, body massage, and more. Advocate for proactive healthcare, and retail experience tailored to the needs of individuals and households.
Como Dempsey
Como Dempsey is a lifestyle destination that encourages creativity in fashion, food, purposeful design, and new concepts. Offering an entirely new experience, Como Dempsey combines the world-renowned concept store street market, Dempsey cookhouse and bar, casual yet sophisticated restaurants and bars by Michelin-starred chefs, and Como cuisine, a new restaurant concept offering signature dishes from Como hotels and resorts around the world.
Candlenut, chef Malcolm Lee's first Michelin-starred Peranakan restaurant, is another place with Culina in Como Dempsey, a pub market that serves and sells contemporary international cuisine and handicraft products that are great for inspiring Asian tastes.
Como Foundation
Founded in 2003, the Como foundation is the charitable arm of the Como group. It supports grassroots nonprofits that work directly in the development, education, and health care of women and girls.
The club envisions a world where we can all enjoy fashion in an inspired and responsible way. The Club values the Club's relationships with designers, customers, members, employees, and partners. To that end, the Club has developed a retail and lifestyle experience that shares this Club's love of fashion.
The members of Club 21 Singapore have four levels normal, classic, prestige, and advanced. This gives you many additional benefits as you earn more points and level up. The four-tier regional plan offers facilities and services at all levels and puts an enhanced status at your fingertips.
That's about Club 21 Singapore which is a leading luxury fashion supplier in Asia. You are obliged to come and enjoy fashion works that can make a more attractive style of dress design.
Download Transfez App
Transfez App can help you transfer money abroad more quickly and efficiently. Transfez Business can also help your business in making transactions abroad. For those of you who want to send money to relatives who are abroad because they are studying, working, or traveling, Transfez will be ready to help. This app is available on Android as well as iOS.
Combined with agile inventory management, this Club source facility allows for increased production speed and freshness. This is increasingly important in a rapidly changing fashion environment.