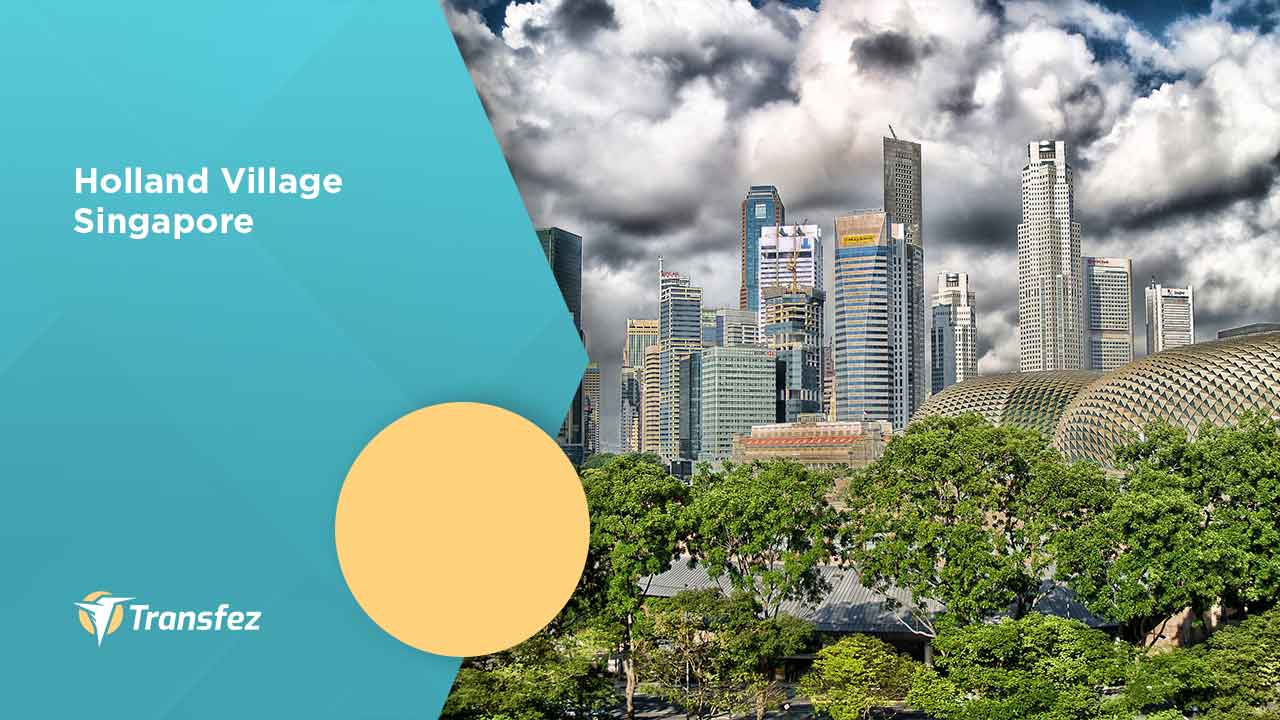 In Singapore, areas like Marina Bay, Orchard, and Tanjong Pagar tend to be popular weekend spots. Although they have a certain attraction, it is undeniable that these places are sometimes stale and sometimes very crowded. If you're looking for an alternative, for example, being between the Botanical Gardens and Bukit Timah is Holland Village Singapore. It is arguably one of the most popular and bustling neighborhoods in Singapore.
What is the history of Holland Village Singapore?
Contrary to its name, Holland Village Singapore is not a true Holland village but is named after a famous British architect named Huge Holland. He was one of the first residents to live in the district. So the district was named in his honor.

In the past, Holland Village Singapore was home to many plantations and nurseries. In the 19th century, the British army later made Holland Village their home. They lived in semi-separate houses and terraces now known as the Bee Garden.
See Video How To Easily Send Money to 50+ Countries
Initially, Holland Village Singapore served the needs and facilities of these British employees. Soon, the neighborhood began to attract more expatriates, and many middle- and upper-class expatriate families made Holland Village their home.
The reputation of the neighborhood as an exclusive residential area also attracts local developers. They found it suitable to further develop the area and build bungalows and townhouses for the local elite. In this way, the residential area of Holland Village became known as it is today, an upscale residential complex full of social activities popular with locals as well as expatriates.
What can I do in Holland Village Singapore?
When people talk about Holland Village Singapore, they usually refer to the small shops and shopping malls located along Lorong Liput and Lorong Mambong. This area is known as the bohemian land. From restaurants to shopping malls, there is almost no end to the things you can see and do here.
The shops in Holland Village offer everything from vintage to modern, unique to traditional. Holland Village Shopping Centre to get started, you must visit Holland Village's air-conditioned shopping center. The mall has many retail stores including antiques, home furnishings, hardware stores, and even flower shops.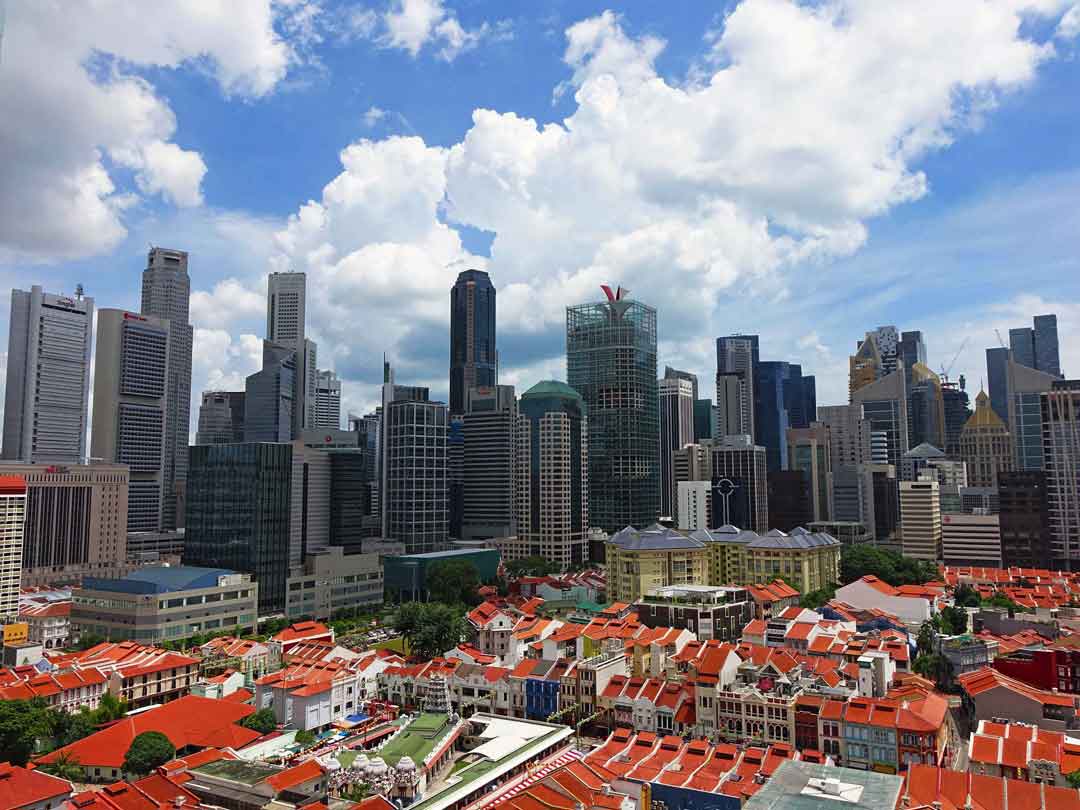 Send Money Easily to Different Countries
How to Send Money to Hong kong
How to Send Money to China
How to Send Money to Malaysia
How to Send Money to Japan
National Botanical Gardens
You may have heard that this is a nice and cozy sanctuary hidden behind the National Botanical Garden and surrounded by a mansion, the most famous university and science park on the island. In addition, Holland V is not what it is without its diversity and unique ability to make every visitor, young or old, feel comfortable.
That's why the village continues to attract locals who come to the village to live or seek entertainment, transforming its streets into one of Singapore's most colorful and beautiful cities (see Holland District Properties if you intend to live here). No matter where you come from, its charm will make you feel at home.
Holland Village Singapore Is an International Village
The presence of students from international schools and surrounding universities in its café clubs and restaurants have also rejuvenated the place. But it doesn't matter, it is the place where the middle-class housewives of the surrounding estates are shopping, shopping, and resting in their coffee room. It's also where executives from the science and biotechnology park and nearby higher education center come after their busy days.
Locals are well aware of a recent incident (2010), in which two Swiss academics mocked the authorities by walking naked in Mambong Alley. But most of these places are quite friendly as expatriates and locals politely jostle each other in parking lots, supermarkets, banks, pubs, and cafes.
Old and New Atmosphere of Holland Village Singapore
If you walk through the village, you will feel the colonial atmosphere of old merchant houses and residential buildings. You'll also see mugs on the street displaying a variety of repaired Ferragamos and Bally, while an old shop nearby offers pedestrians a spectacular view of the collection of colorful Chinese lanterns hanging in the sky. On the other side, you can see white women in skirts with toddlers walking around and fashionable young men packing coffee.
On weekends, you might even see a group of Harley riders racing down Mambong Alley (literally translated, driveway means "road" and mambong means "peak"). A typical Sunday afternoon will see expatriate families lined up in the streets enjoying some cold beers as their children race down the hills of Lorong Mambong on their scooters. Occasionally, you may see a Bentley parked outside needs as a soaked cyclist sits in front of Wala Wala to enjoy his Erdinger after a grueling routine.
Download Transfez App
Transfez App can help you transfer money abroad more quickly and efficiently. Transfez Business can also help your business in making transactions abroad. For those of you who want to send money to relatives who are abroad because they are studying, working, or traveling, Transfez will be ready to help. This app is available on Android as well as iOS.
Closing
Holland Village Singapore is more than just an expatriate pocket with art studios, frame houses, cafes, restaurants, and leading breweries. The village exudes a rich, distinctive yet complex taste that is evident not only in Dutch "descent" and British colonial architecture, as mentioned. Furthermore, it is also in a reputation for food, art shops and magnificent places with an excellent atmosphere to relax. Over the years, all this has turned into a Bohemian character. Therefore, it gives a different perspective from year to year if you frequently visit this place.