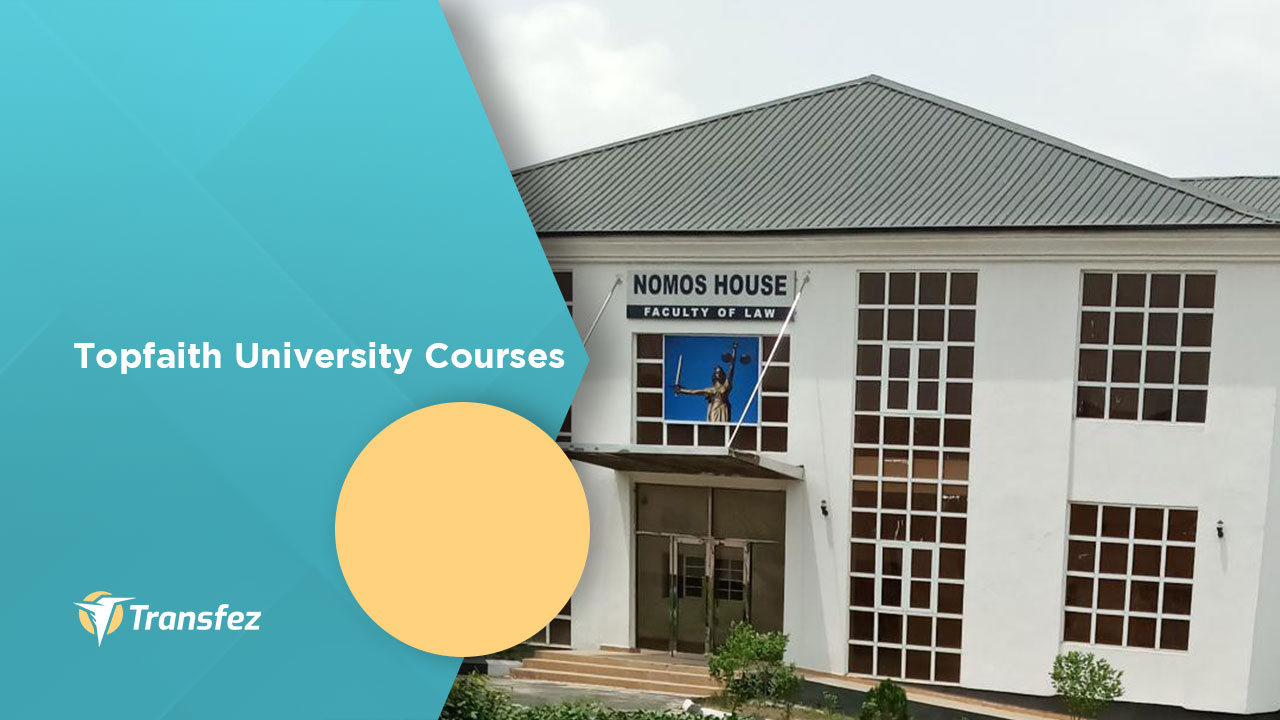 Many have certainly not heard of Topfaith University located in Mkpatak, Essien Udim LGA, Akwa Ibom State. Though there are quite a lot of Topfaith University courses that are quite interesting to follow.
As a university with a vision and mission in the world of education, some of the course programs offered can help especially local students who want to develop further.
From this information, of course, it will be quite interesting if you know exactly the vision, mission, philosophy, and core values of this university.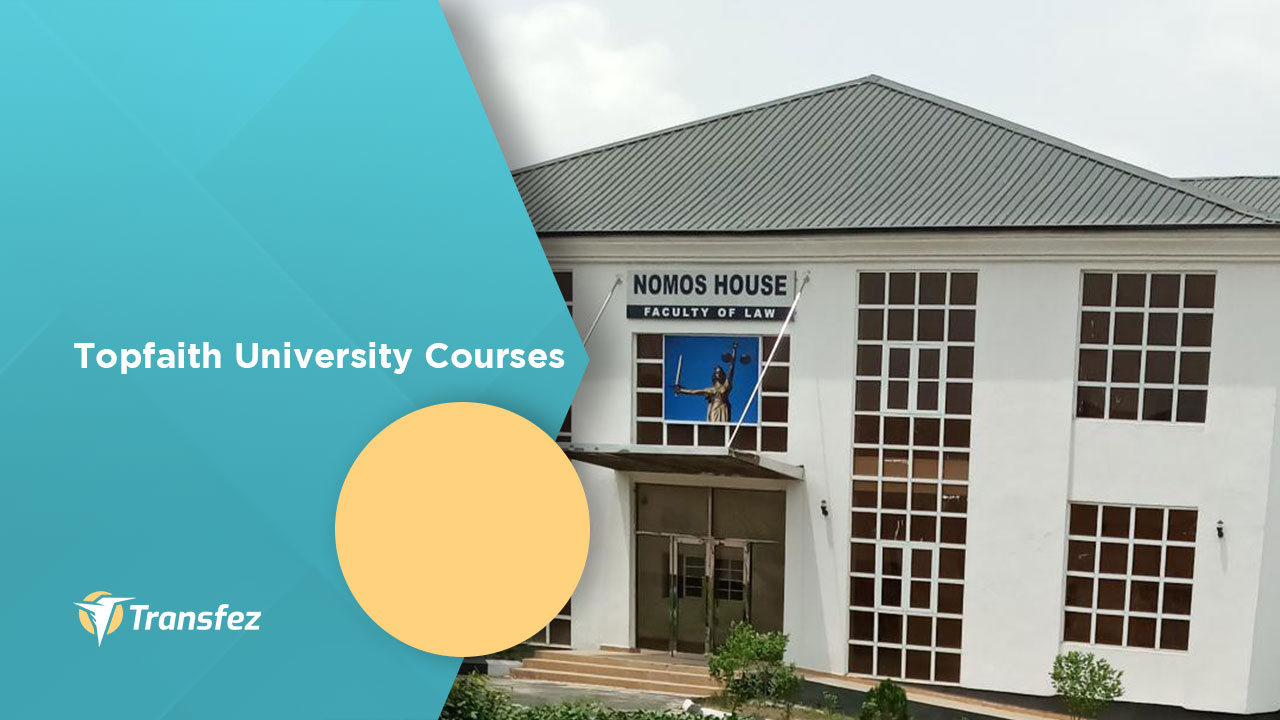 Furthermore, what are the choice of courses and programs offered. For details, see the following information below.
About Topfaith University
Before knowing and choosing what Topfaith University courses are, you should start by knowing the history of this university and then see what kind of vision and mission are instilled. Make sure that this is a university with a philosophy that is in line with the wishes of students later.
Topfaith University was founded with the vision "to attain excellence, in quality education, character, and enterprise" and has a mission "to diligently teach knowledge, wisdom, skills, and character to enhance learning without borders".
This is also in line with the core value of the place which focuses on fundamental values that drive the intent of a global University. Its founder, Thomas Abraham, was the originator of the university's philosophy. The current chairman of the university is Dr. Emmanuel Thomas Abraham.
Lists of Topfaith University Courses
If you are interested in taking a course program from Topfaith University, there are several interesting options and are quite popular with local students in the area. The types of courses offered can also be done through online learning. The choice is as follows.
Accounting
Accounting courses are always fields that have many enthusiasts. Likewise, in this case, accounting is Topfaith University courses that are widely chosen by most students on the campus. In addition to providing better future opportunities, this course can also be completed in a fairly short period.
Send Money Easily to Different Countries
How to Send Money to Hong kong
How to Send Money to China
How to Send Money to Malaysia
How to Send Money to Japan
Biochemistry
Topfaith University's next courses are biochemistry. This field requires patience to learn. But on the other hand, there is a lot of new knowledge related to biochemical technology. So it can be one of the most interesting courses to follow.
Biotechnology
In line with technology lovers, choosing a biotechnology course is the right option. There is a lot to be gained from this course. So do not be surprised if this program is also one of the favorites of most local students who want to seek higher education at the university.
Business Administration
Business administration is very commonly preferred by almost all students who go on to higher levels of college. Just like when trying to choose Topfaith University courses available on this campus. By choosing the major, at least it can be a provision for those who want to run their own business later.
Computer Engineering
Next one of the interesting course programs at this university in Computer Engineering. Many students who are interested in computers choose such majors and hope to gain more in-depth knowledge of computers. As computer technology is growing, it's no wonder that this is one of the favorite courses that are also widely chosen.
See Also Articles About Top Universities in the World
Top University in USA
Top University in Canada
Top University in Texas
Top University in France
Top University in Florida
Top University in California
Top University in Pune
Top University in UK
Top University in China
Top University in Asia
Top University in Australia
Computer Science
Then no less interesting than the many Topfaith University courses are computer sciences. This course, like computer engineering, will help deepen students' expertise in mastering computer technology. The difference in this course emphasizes computer science itself. While the engineering discipline prioritizes technical matters related to technology on computers.
Criminology and Security Studies
One of the Topfaith university courses is Criminology and Security Studies. There are not many places in the world that discuss more deeply related to criminal science. But fortunately, you can find the knowledge here and managed to followed it easily. For those who loves criminal science and major, then this program is an interesting one to follow.
Economics
Economics is a general course that is also widely chosen by students. Moreover, generally, this field is considered quite easy and can provide a future in various fields. So do not be surprised if economics remains a choice of courses in various universities, including here.
See Video How To Easily Send Money International with Transfez
Electrical Engineering
Another list of Topfaith University courses in electrical engineering. In terms of engineering, the need for electrical technology is also important. Therefore, the university offers the program to help provide a more immersive experience of learning about the electrical world.

Law
The law program can also be an interesting alternative that can be chosen by the students of Topfaith university. By participating in this program, it is hoped that students can understand various legal sciences more optimally.
By looking at information related to Topfaith University Courses, of course, it will be easier to choose in the end later. Indeed, quite a several courses at this university are nice and interesting. Not to mention a proper facility to support all the courses for the student.
Transfez App can help you transfer money abroad more quickly and efficiently. Transfez Business can also help your business in making transactions abroad. For those of you who want to send money to relatives who are abroad because they are studying, working, or traveling, Transfez will be ready to help. This app is available on Android as well as iOS.
 
Therefore, consider carefully which course is following the student's will, ability, and capacity. So that in the end, you can find the most appropriate course in this university.