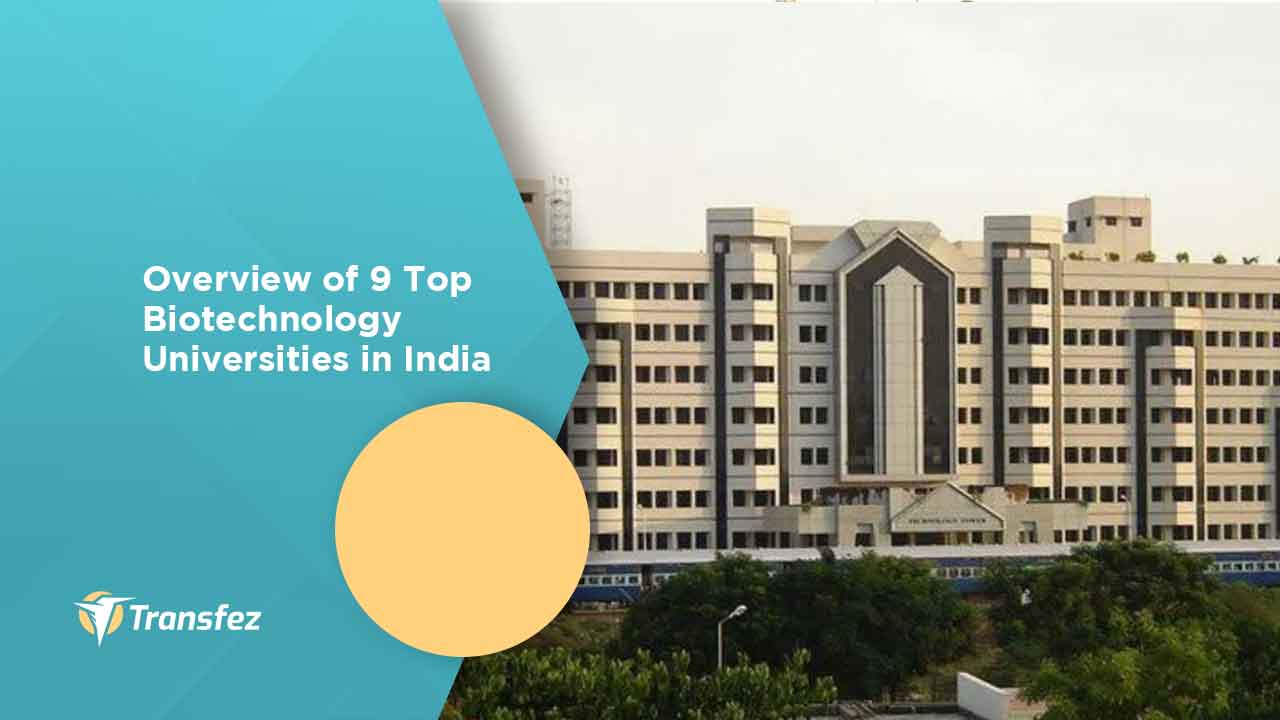 Being a top biotechnology Universities in India means becoming a target for many students. The department of biotechnology is the target of many people. This department is believed to be able to provide knowledge for students as a provision for work.
See also how to send money easily from Indonesia to India with Transfez App
Of course, there are many jobs available for graduates of biotechnology departments. Starting from the field of education and research to several industries. Such as the food industry and others that become a necessity for the community.
What Are Top Biotechnology Universities in India?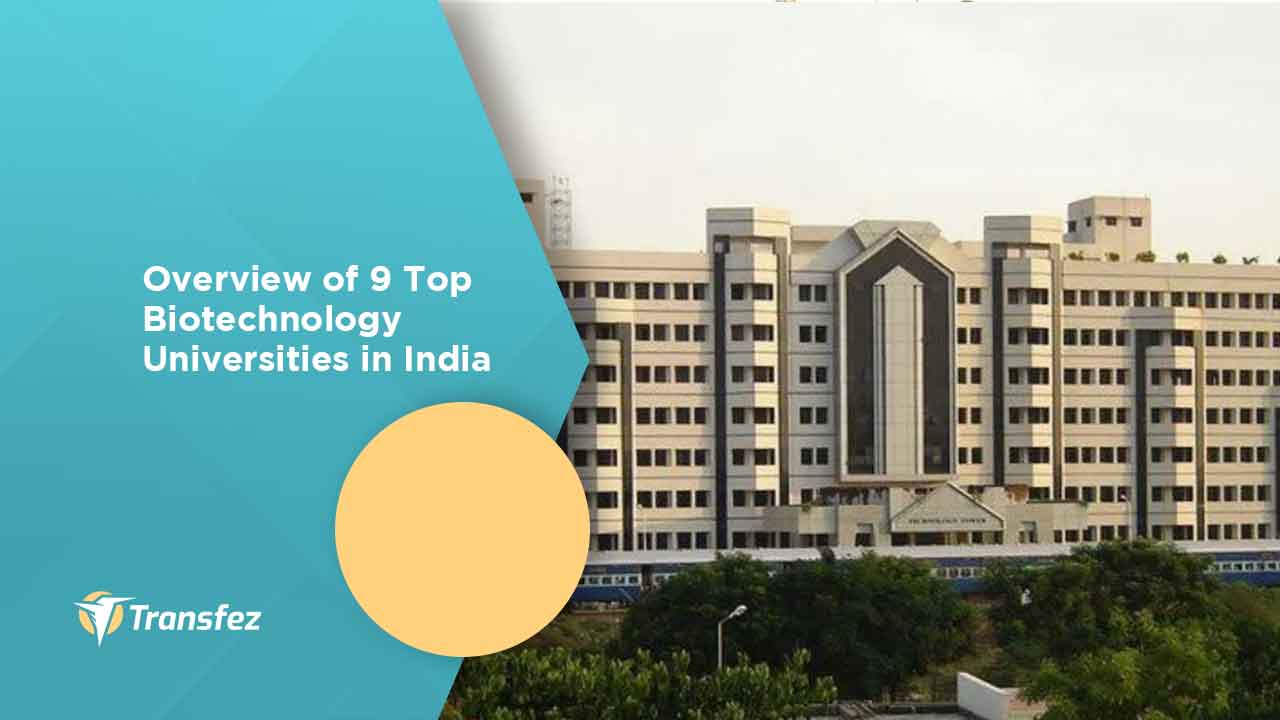 So, it's no wonder that this department is then desired by many students today including on some Indian campuses. For those of you who currently want to study in India with a major in technology, there is no need to hesitate anymore. You can choose one of the top campuses such as the following.
1. IIT Roorkee
The first name of the top biotechnology Universities in India that you can find is the Institute of Technology or IIT Roorkee. The campus is located in Roorkee which is part of the Uttarakhand region.
The oldest technical institution was founded in 1847. On this campus, there are not only learning activities available. But there are also many curricular activities that you can participate in.
2. IIT Bombay
In addition, there is also the Indian Institute of Technology IIT Bombay which is another top biotechnology Universities in India. The location is in Mumbai Maharashtra which of course can be accessed easily.
The Universities has been established in 1958 and continues to develop to this day. Of course, this campus is also a recommendation for those of you who want to study in India, especially in the biotechnology department. What's more, the location is in a strategic location and easily accessible.
See Video How To Easily Send Money Abroad with Transfez
3. Gauhati Universities
There is also Gauhati Universities located in Guwahati precisely in Assam. This state Universities was established in 1948, of course, under the provisions of the Law passed by the Legislative Assembly of Assam.
This top biotechnology Universities in India is also known as the oldest campus in the Northeast Indian region. Now, this Universities has obtained an accreditation so you don't have to doubt the quality of education. Including biotechnology majors that are targeted at many students in the world.
4. Jamia Millia Islamia
Those of you who are students and want to continue your studies in India can also go to Jamia Millia Islamia. The Universities, which also translates as National Universities, is located in Delhi.
The Universities was founded in 1920 and became a Central Universities through the 1988 Indian Parliament Act. As the name implies, it can be guessed that the Universities was founded by nationalist Muslim leaders.
5. Universities of Hyderabad
Another top biotechnology Universities in India that can also be a destination campus for you is the Universities of Hyderabad. This public or public Universities is a top public center research Universities and certainly prestigious in India.
The location is in Hyderabad which is included in the Telangana region. YNG Universities was established in 1974 and is known as a place of research, especially in postgraduate programs.
See Also Articles About Top Universities in the World
Top University in USA
Top University in Canada
Top University in Texas
Top University in France
Top University in Florida
Top University in California
Top University in Pune
Top University in UK
Top University in China
Top University in Asia
Top University in Australia
6. Anna Universities
Studying in India with a unique campus building is a new experience for you. For that, you can study at Anna Universities which can be found in Chennai which is included in the Tamil nandu region.
This public Universities has been established in 1978 and was previously an affiliate Universities. Those of you who study higher education on this campus will certainly get an exciting and comfortable learning atmosphere.
7. Vellore Institute of Technology
Another campus that can be a destination for students is the Vellore Institute of Technology. This private Universities, founded in 1984, is located in Vellore India. In this Universities institution, there are undergraduate and postgraduate programs as well as integrated programs.
There is also a research program and industrial M.Tech on this campus. On this campus, there are also usually several cultural events and festivals and other activities that are certainly very entertaining.
8. Indian Institute of Technology Kharagpur
Not to forget also The Indian Institute of Technology Kharagpur which is also one of the top campuses in India. You can find it precisely in Kharagpur which is included in the territory of West Bengal India.
This top biotechnology Universities in India was established in 1951 and was awarded the status of Institute of Eminence precisely by the Government of India. Until now, academic activities on this campus are increasingly well developed. Until this campus is likely to be the best campus for students.
9. Jadavpur Universities
The last top biotechnology Universities in India discussed this time is Jadavpur Universities which is a public Universities in Jadavpur. The location of this campus is precisely in the Kolkata area which enters the West Bengal area.
The Universities, founded in 1955, was ranked in the top five in India. This Universities can be regarded as a semi-residential campus so that it can provide a new atmosphere for you.
Download Transfez App
Transfez App can help you transfer money abroad more quickly and efficiently. Transfez Business can also help your business in making transactions abroad. For those of you who want to send money to relatives who are abroad because they are studying, working, or traveling, Transfez will be ready to help. This app is available on Android as well as iOS.
Selecting the top biotechnology Universities in India above can be a good choice for you all. Studying in India would be a fun thing. There will be many new experiences that you can get while studying at these top campuses. In addition, quality educational services can also be obtained at all universities in India.