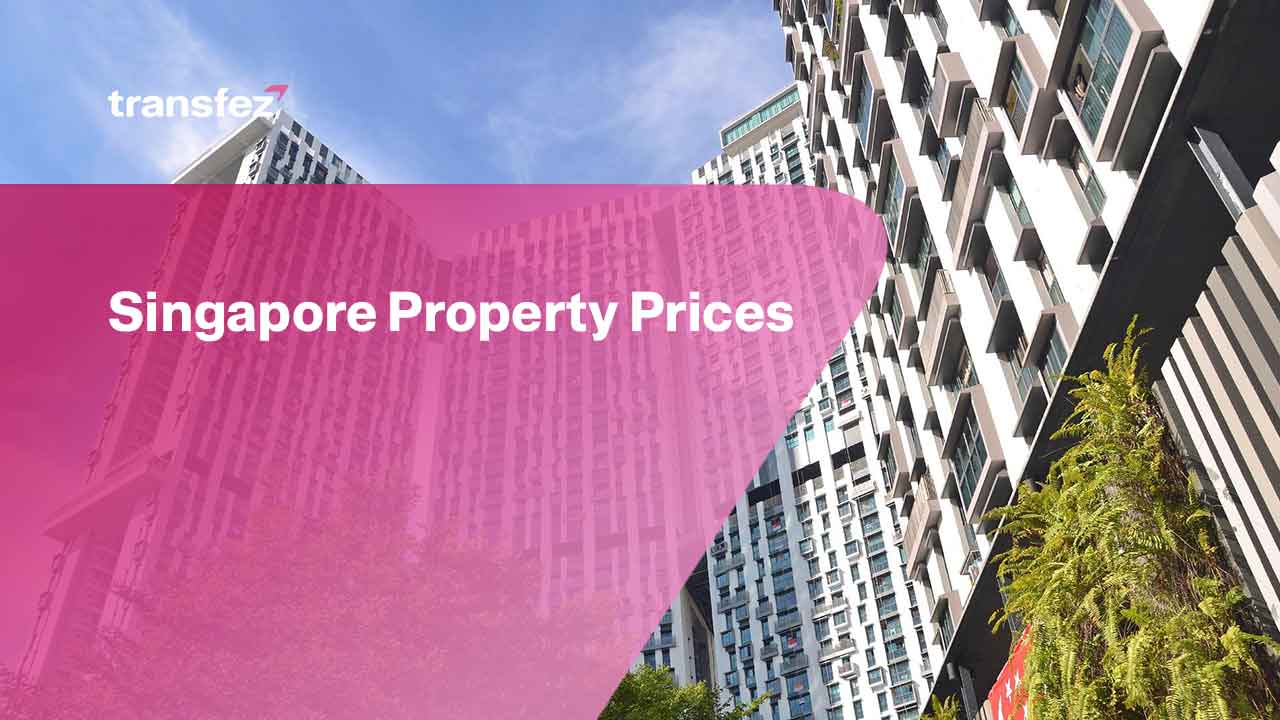 From the late 1960s to the early 1970s, the state of Singapore started a modernization program that concentrated on the expansion of huge public housing projects. This led to infrastructure and significant investments in public houses. So that it increases the Singapore property prices too.
With a highly developed free market economy, the nation had advanced to become one of the richest in the world by the 1990s. Due to the rise in the number of affluent residents, Singapore's property values also started to increase. It is drawing in foreign investors from other regions.
Singapore Property Prices Index
Early in the 1990s, Singapore property prices began to climb. Since then, the market has seen a series of economic cycles, including the Asian financial crisis in 1997. The Singapore Property Price Index that is explained below illustrates what is occurring with Singaporean real estate prices.
There are three zones, the Central Central Area (CCR), Remaining Central Area (RCR), and Out-of-Central Area. Those are used to categorize properties in Singapore. There are 28 districts spread over the 3 regions. Districts 9, 10, 11, downtown, and Sentosa are where you'll find the key core regions.

You should budget little more than SGD 1 million for a one-bedroom house if you're searching for one in Core's central business district. One-bedroom apartments in Singapore's CBD start at S$800K. The cost of a room outside of the city center is around 600,000 SGD.
The rates shown are only estimates; actual costs may differ significantly based on location, proximity to the metro, duration of stay, and apartment size. Property tax is the next consideration; you may learn more about it in Singapore.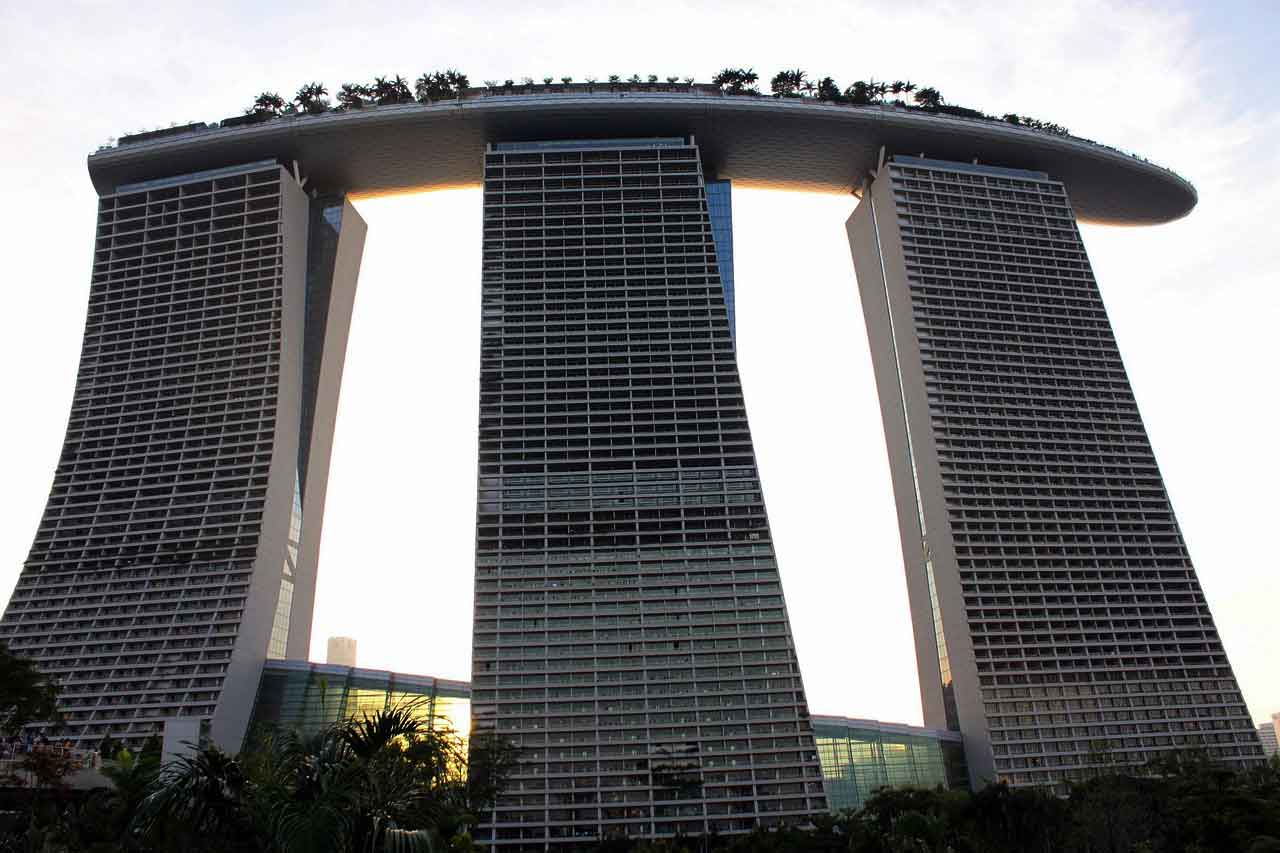 Potential for Rising Singapore Property Prices
Singapore is a safe city with a liquid market and institutions that are respected throughout Asia. Before and during the global financial crisis of 2008, Singapore's real estate market saw rapid growth; as a result, the government started to enact cooling measures to keep the market from overheating.
Singapore property prices are now stagnating as a result of rigorous government regulations that reduce demand. The government's initiatives to improve Singapore have a significant impact on the future of the housing market, which is quite optimistic.
One of the factors that will continue to fuel Singapore's economy and skyrocketing housing values is the expansion of its infrastructure, which will also help them draw in more talent from across the world. Another is a master plan for the building of a new downtown.
See Video How To Easily Send Money to 50+ Countries
Singapore Property Examples
One of the samples of expensive Singapore property prices is a Penthouses. Penthouses are a restricted supply of unique and valuable real estate in Singapore. Urban luxury penthouses are characterized by large rooms, opulent furnishings and accents, and high ceilings.
Typically, this location comes with an open roof that includes a luxurious private swimming pool and a Jacuzzi to enjoy life. Along with London, Hong Kong, and New York, Singapore is one of the top locations for real estate investments. High-net-worth buyers of penthouses in Singapore include people from a variety of continents, including Asia, Europe, Australia, the United States, and Africa.
Entrepreneurs in the information technology sector, like the co-founders of Facebook and Alibaba, are excellent examples of happy owners of opulent penthouses in Singapore. To maintain your legacy and pass it on to the following generation, you may also be one of the elites with gorgeous penthouses for sale in Singapore.
Send Money Easily to Different Countries
How to Send Money to Hong kong
How to Send Money to China
How to Send Money to Malaysia
How to Send Money to Japan
Singapore Property Characteristics
The individuals who want to buy a home need the correct advice in addition to the help of professionals to pick the greatest property at an affordable price. Mainly considering high Singapore property prices. Finding a property that you like and that matches your needs is not easy, he continues. Well, recently, real estate has become one of the top commodities for investing.
An investor would typically expect a higher rate of return the higher the risks. As an illustration, investors should decide which unit in a strata building offers the highest value. Even the investor or business buyer for the buy-to-let or commercial property will have the same concerns in mind, but they may respond differently. They may still like the property but try to reduce the price based on the poor visual faults they notice.
Property for Sale in Singapore
Spacious rooms and opulent apartment designs are traits of property sale in Singapore. Additionally, some apartments include luxuries like private elevators that are only available to a unit that goes all the way to the ceiling.
In Singapore, there is a severe lack of available land, therefore not all condominium developments feature expensive unit. The selections are much more restricted if you are searching in popular districts like Orchard, Marina Bay, Tanglin, and Sentosa Cove. In this country, Singapore property prices is part of something required suitable decision.
Condominium buildings in Singapore that frequently provide magnificent views of the city's skyline are home to penthouses for sale. Because there is only one penthouse per level, some have a 360-degree outlook.
Transfez App can help you transfer money abroad more quickly and efficiently. Transfez Business can also help your business in making transactions abroad. For those of you who want to send money to relatives who are abroad because they are studying, working, or traveling, Transfez will be ready to help. This app is available on Android as well as iOS.
Considerations should be taken into account when looking for property in Singapore. Singapore property prices appear to be on the rise, based on the reviews mentioned above. Therefore, it is necessary to make a suitable decision before selecting the best property in Singapore.