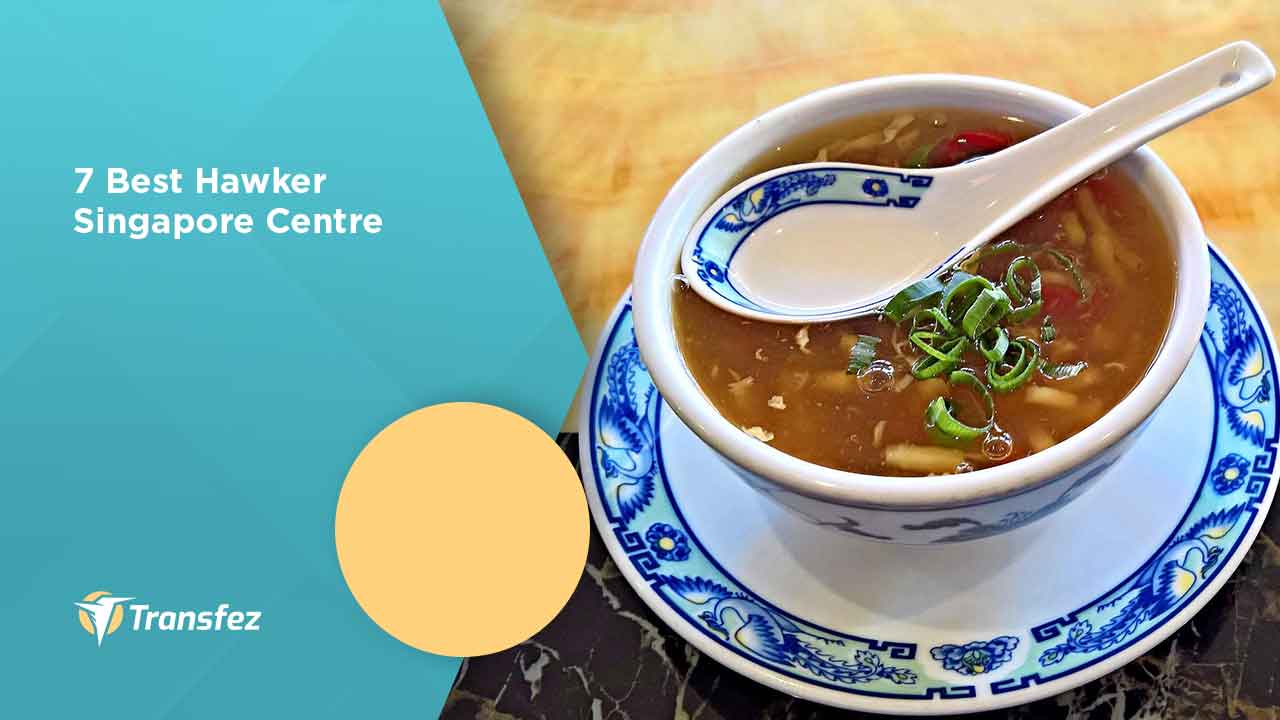 There are some places where travelers can find cheap local food in Singapore. It is called Hawker Singapore centers or also known as food courts. These down-to-earth culinary establishments serve various foods such as Chicken Rice, Fried Kway Teow, Hokkien Mee, Bak Kut Teh, Satay, Laksa, Chilli Crab, and Yong Tau Fu. With a very reasonable price from around S$2.50 to $5, you will find that the food is good.
With the above explanation, it is clear that Singapore's top food courts are searched by many foodies and tourists. You shouldn't miss Singapore's food courts with thousands of booths. Therefore, it is mandatory to try coming to these places. Those who seek the best Hawker Singapore center, you need to check the following lists.
Chinatown Complex Food Centre
If you're spending the day in Chinatown, don't miss the Chinatown Complex Food Centre. This Chinatown food court or hawker Singapore offers affordable traditional foods with diverse menus. Furthermore, Chinatown Complex Food Centre is the largest hawker center in Singapore with over 260 food stalls. It offers a full range of local dishes, including chili crab, BBQ stingray, BBQ chicken wings, carrot cake, char kway teow, chicken rice, bak kut teh, dim sum, lor mee, and many more. The pricing of each stall is highly competitive. As an example, chicken rice and laksa cost $2.50 to $3.00. While other food can have varied up to $5.
See Video How To Easily Send Money to 50+ Countries
Maxwell Road Hawker Singapore
Singaporeans love Maxwell Road Hawker Centre's food. This food court has been shown on TV for its affordable local cuisine. One of the best recommendations is The Tian Tian Hainanese Chicken Rice stand (#01-10). It serves the best chicken rice in Singapore.

This hawker center, is located in Chinatown and beside the Buddha Tooth Relic Temple and Museum. Therefore, is a great place to rest and eat while touring Chinatown. It is a must-try place of hawker Singapore that you shouldn't miss.
Old Airport Road Foot Court
Old Airport Road Food Centre serves wallet-friendly local favorites such as char kway teow, prawn noodles, lor mee, satay, rojak, and soya bean curd. This hawker Singapore has the most famous cuisine stalls. It is also one of Singapore's oldest and largest food courts, and serves generations of locals. All popular Singaporean cuisine is there. Lao Ban soya bean curd and 51 soya bean curd are among the best in the food court. Both stores had long lines. Original bean curd costs S$1.50 per bowl and almond costs $2.00.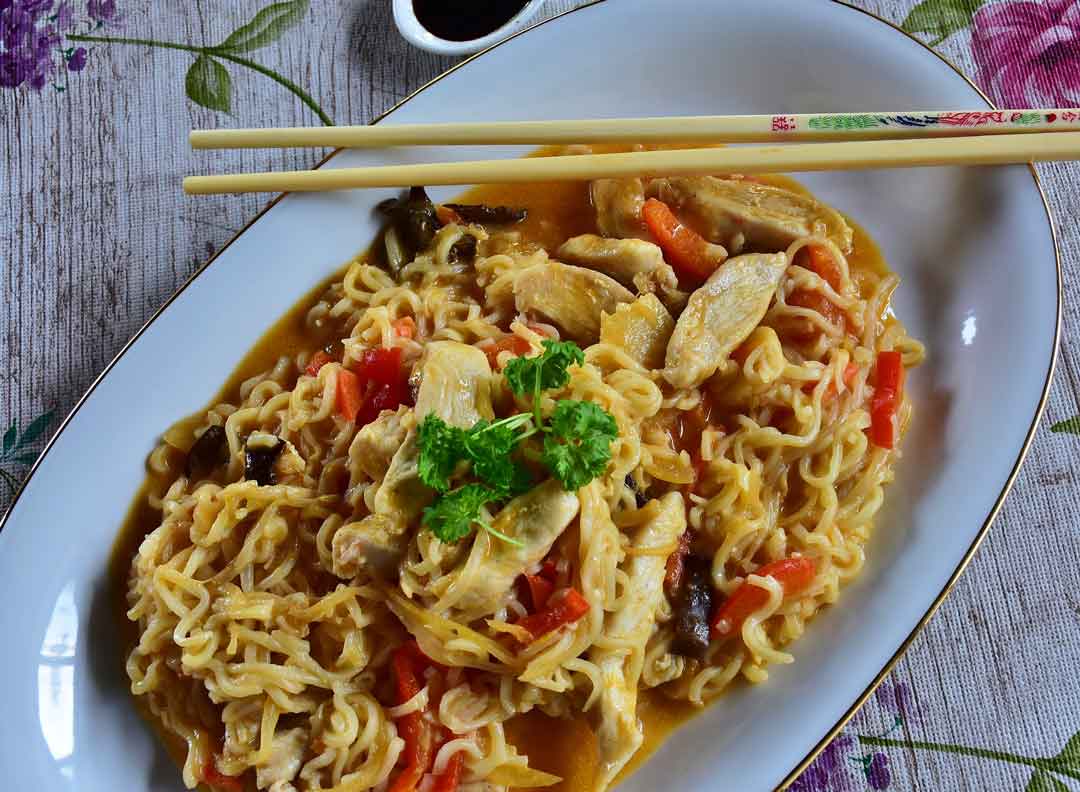 Chomp Chomp Hawker Singapore
Chomp Chomp Food Centre is a popular Singapore food court. This hawker Singapore serves satay, Hokkien mee, carrot cake, bbq chicken wings, popiah, fried oyster, and many more. Unlike other food centers open from morning to evening, Chomp Chomp Food Centre is open from 18:00 until late every day. Chomp Chomp Food Centre serves late-night hawker food. Furthermore, Chomp Chomp Food Centre is satay heaven for many Singaporeans. Available satays include pork, beef, chicken, and mutton.
Tiong Bahru Market Hawker Centre
Tiong Bahru Hawker Centre is a hawker Singapore that comfortable and excellent. This restaurant serves chicken rice, herbal soups, bak kut teh, wonton mee, and chee kueh. Tiong Bahru Market Hawker Centre is one of Singapore's cleanest and largest after a recent renovation. This dining center uses the open air and has the latest mechanical exhaust systems for each stall. Therefore, you'll appreciate the airy, comfortable atmosphere.
The hawker facility is located over one of Singapore's best-wet markets: Tiong Bahru Wet Market. During your tour, you can savor delicious Singaporean food and see a traditional wet market. For information, Stall #02-05 has Singapore's best chwee kueh. Therefore, join the huge queue at #02-05 Jian Bo Chwee Kueh if you like chwee kueh.
Send Money Easily to Different Countries
How to Send Money to Hong kong
How to Send Money to China
How to Send Money to Malaysia
How to Send Money to Japan
Bukit Timah Market and Hawker Singapore
Bukit Timah Market & Food Centre is one of the island's smallest hawker centers with 84 vendors. Its position in Clementi is far from Singapore's tourist scene; the nearest MRT station is a 15-minute walk. Bukit Timah's famous booths are worth a detour; the best ones have huge lines and press articles on their windows. Visit Bukit Timah Plaza and Bukit Timah Shopping Centre to make the journey worthwhile.
Singapore Food Trail, Singapore Flyer
This period-themed al fresco "food street" on the Singapore Flyer's ground level recalls the "good old days" before the government forced itinerant street vendors into permanent hawker centers. The design sensibility recreates the street food dining experience. It is down to the cart-shaped hawker stalls with a total number of 17 stalls. Furthermore, the hallway emulates a busy lane with street signs and a floor painted to look like a road. Street food masters from Bedok, Old Airport Road, and Chinatown sell the island's best satay, char kway teow, and satay celup. You must try this hawker Singapore.
Download Transfez App
Transfez App can help you transfer money abroad more quickly and efficiently. Transfez Business can also help your business in making transactions abroad. For those of you who want to send money to relatives who are abroad because they are studying, working, or traveling, Transfez will be ready to help. This app is available on Android as well as iOS.
Selecting the best hawker Singapore above will give you a nice experience in cuisine while staying in the country. Therefore, it is a good idea to try some excellent food here. So that you will not only get a moment for traveling. But also have a chance to taste the local food. Furthermore, it helps you save costs while traveling in Singapore.