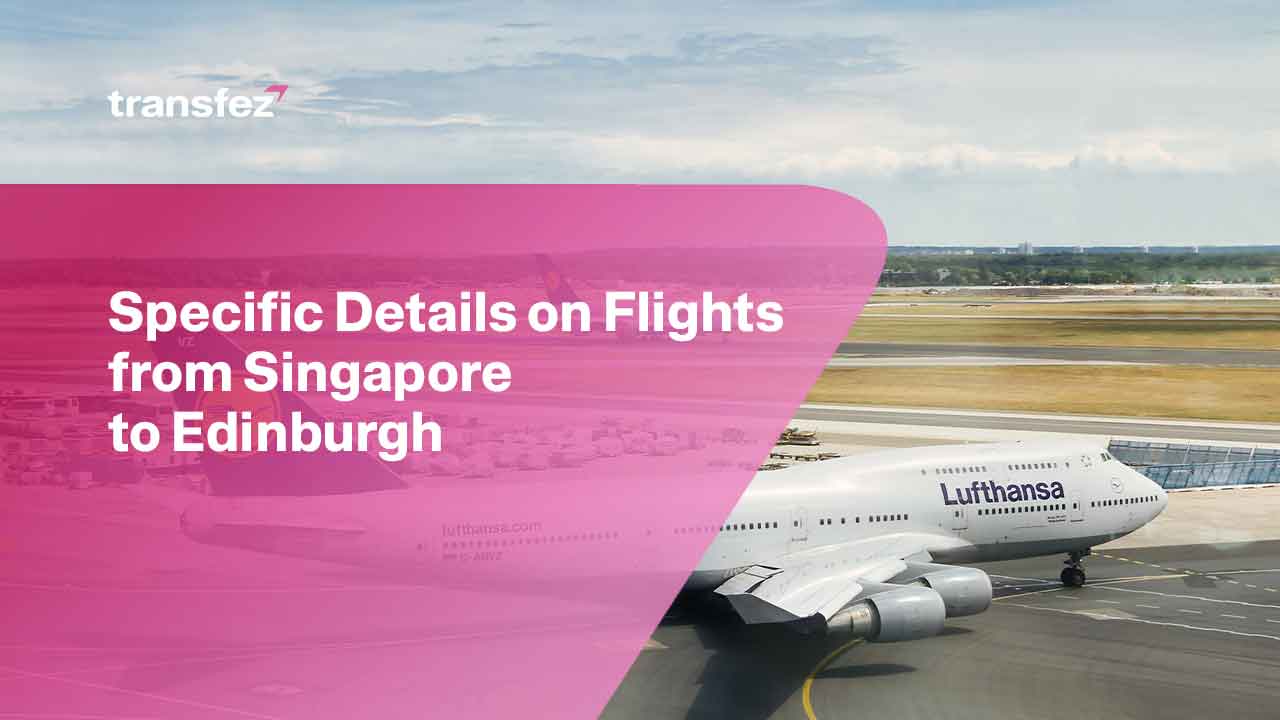 Singapore is a fairly famous country in the world. Every day many transit flights start from the country. One of them is also flights from Singapore to Edinburgh.
These flights are widely chosen both by Singaporean citizens and by citizens in other Southeast Asian countries. As one of the transit destinations, Singapore does serve flights from various countries and to other countries in the world. As is the case with this flight from Singapore to Edinburgh. If you want to get complete information related to the flight, just look at the explanation in this article.
Various Airlines Serves Flights from Singapore to Edinburgh
Many airlines serve flights from Singapore to Edinburgh every day. Each of them provides its services and prices. So it's good to know which airlines choose will provide the best service on the flight. Some of them are as follows.
British Airways
As an area located in the UK, it is not surprising that British Airways serves flights from Singapore to Edinburgh. This is because the airline wants to serve its citizens who are in Singapore for various purposes. However, this airline does have a fairly expensive ticket price.
Qatar Airways
This airline from Qatar also serves Singapore and Edinburgh flight routes with a wide selection of times and flight schedules. As an international airline, of course, there are many interesting facilities provided to the airline's passengers. Therefore, Qatar Airways is one of the most popular airlines for travelers to Edinburgh from Singapore.
See Video How To Easily Send Money International with Transfez
Lufthansa
For flights that are more economical in price, there is a choice of Lufthansa airlines which are german airlines. On the flight route from Singapore to Edinburgh, there are many choices of flight time schedules offered by the airline. So it's not surprising that most passengers also choose to buy tickets from this German-owned airline.
Singapore Airlines
Singapore Airlines as a Singapore-owned airline, of course, also opens up a choice of travel routes to Edinburgh. It's just that the airline provides a choice of limited flight time and quite expensive prices. However, there is a guarantee of fairly excellent service from this airline. So many business people like the option to fly with Singapore Airlines.
Send Money Easily to Different Countries
How to Send Money to Hong kong
How to Send Money to China
How to Send Money to Malaysia
How to Send Money to Japan
Schedule and Travel Time of Flights from Singapore to Edinburgh
Of course, it is incomplete if you don't know what the journey will be like from a flight from Singapore to Edinburgh. Because this is also a determinant of which schedule the passengers will choose when buying tickets.

Currently in general the journey from Singapore to Edinburgh takes a minimum of 21 hours for one stopover. Please note that there are no direct flights from Singapore to Edinburgh. Must make at least one transit in a particular country. While the other option is two or three transits.
The available flight times are also quite diverse. For example, for those who like to travel in the morning to evening, you can try to use British Airways which serves this route starting from 2.40 AM. Meanwhile, for flights during the day, there is a choice of Air France and KLM airlines that serve at 12.40 AM. As for the evening, the time is more diverse, for example at 6.00 PM by Qatar Airways, then there is also a flight at 11.30 PM by Turkish Airline and at 11.40 PM by Lufthansa.
Flights from Singapore to Edinburgh Fare
When looking to purchase flights from Singapore to Edinburgh, it's equally crucial to consider the pricing being provided. Of course, the cost varies depending on the class. For instance, the cost of direct flights in economy class ranges from $1500 to $2000. The cost is what every airline that travels the route, including Qatar Airways and Lufthansa, is willing to charge. The minimum price is offered by Qatar Airways, while the price at the upper limit is offered by British Airways.
However, naturally, the cost is more if you choose the business class. It might be claimed that there is a big price difference because the minimum price is $7000. This flight is served by British Airways and other airplanes too. Be noted that the price above is a return ticket price.
Between flights with one stopover also differs in price with a flight of two stops or three stops. Therefore, wherever possible choose a single transit flight only. Because flights with multiple stops for economy class can reach a price of $6000. Almost equivalent to the business class price offered at the cheapest.
Transfez App can help you transfer money abroad more quickly and efficiently. Transfez Business can also help your business in making transactions abroad. For those of you who want to send money to relatives who are abroad because they are studying, working, or traveling, Transfez will be ready to help. This app is available on Android as well as iOS.
Closing and Conclusions
Several airlines offer flights from Singapore to Edinburgh. There is no need to be confused about picking the best airline for individuals who wish to go to Edinburgh from Singapore country. Additionally, the flight schedules for each airline are highly varied. Whether it is early in the morning, midday, or late at night. The costs are also different according to the class of travel picked.
Decide which airplane ticket is the greatest one without holding off. Select the most suitable airline with facilities and services that meet your needs. Always choose flights from Singapore to Edinburgh that is secure and pleasant. Additionally, don't forget to alter your financial resources. This will help you to avoid any financial issues regarding the ticket payment.