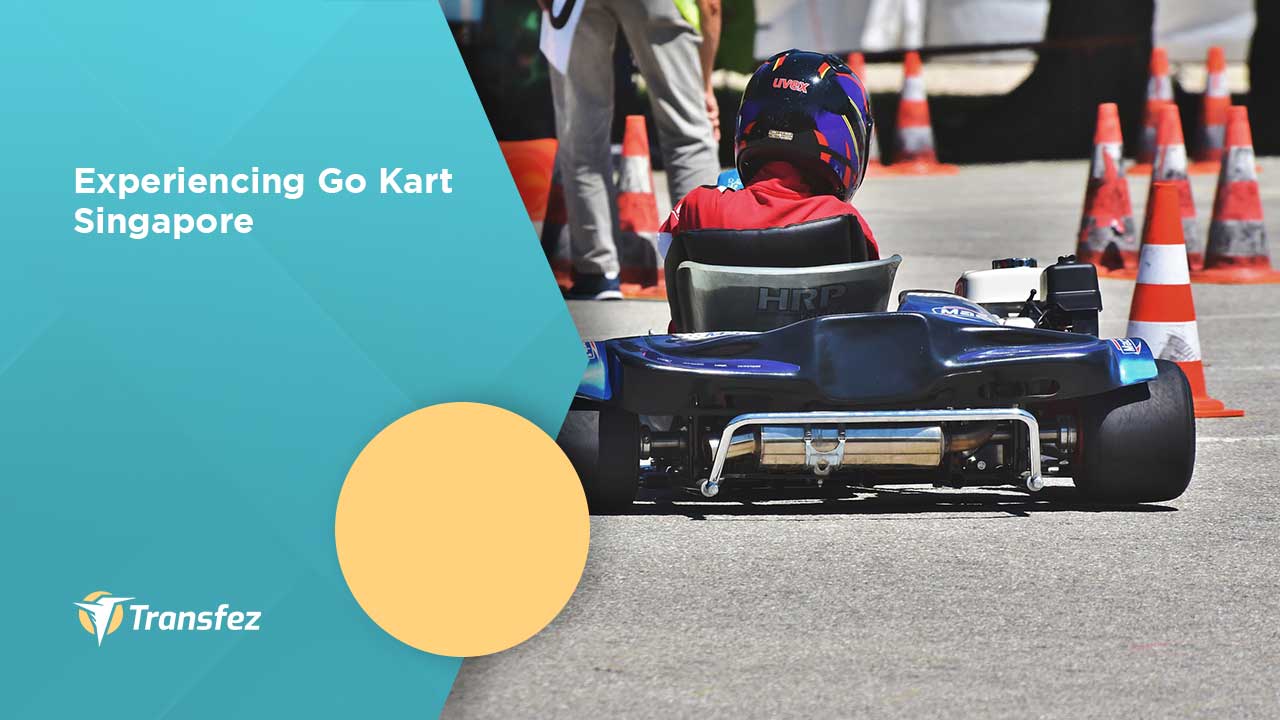 Go kart Singapore as the largest go kart circuit in the region is here for those of you who are ready to race. Here you can increase the adrenaline to achieve the fastest results in go kart racing. With a long route that has been determined, you can go at full speed to achieve the best and the fastest time. The largest go kart circuit in Singapore is made from a parking lot, which is then converted into a circuit.
This circuit comes with an excellent lighting system and is inspired by F1. The length of the route you have to go through on this circuit reaches 750 m and 16 corners. In addition, there is also one type of barrier that you must pass to achieve the best value. Of course, you will get fun on this one-go-kart circuit. To get information about the available facilities here, then you can see the following reviews and explanations.
Go Kart Singapore Types
As a place or arena to play go-kart in Singapore, this go kart Singapore circuit comes with two types of events namely Kranji and Expo. For Kranji circuit are presented with some terms and applicable provisions. The consumers shall check the calendar of events to be satisfy with the service of this go-kart circuit. So that they can use the track as per availability without issues.
In addition, the ticket can be purchased well in advance of the start of the session. There are also other provisions that you can get in enjoying go-kart with Advanced Single Ride and Advanced 3 Rides Combo levels. The second type of Expo emphasizes the existence of a go-kart circuit exhibition with all its advantages. It includes the area of the circuit which traversed by riders.
In addition, you can also see all the go kart Singapore facilities that can make you feel more comfortable when you are looking at go-kart races. Not only that, but other facilities can serve consumers. To enjoy all types of services from this place, then you can immediately contact the person who is responsible for this.
Transfer Money Easily to Different Countries
How to Transfer Money to United States
How to Transfer Money to Singapore
How to Transfer Money to China
How to Transfer Money to Malaysia
How to Transfer Money to Japan
Go Kart Singapore Track Fees
Regarding the number of costs that must be paid to enjoy go kart Singapore, you also need to know more. The cost of this race kart track only applies to owners of professional racing karts. It can also apply to the team's racing kart racers. This limit is given to one of them to improve the safety of kart riders.

The tariff or costs that must be paid are generally divided into two types. The first type is the member's rate, while the second is the public rate. For those of you who join the member's rate will be charged at a rate of $ 30 per 4 hours or $ 50 per hour. As for the public rate can enjoy the facility at a rate of $ 80 per 4 hours or $ 120 per hour.
The amount of this tariff can be considered quite affordable compared with you can enjoy the best facilities of go kart Singapore circuit. You can enjoy a very interesting go-kart race or even jump in riding a go-kart at the circuit. But to be able to enjoy all the facilities, maybe you need to queue first. Since this is a famous place in Singapore where many people come to visit and plan to challenge their adrenaline here.
Event Calendar
As is the case with various events or maybe vendors in general, of course, the go-kart circuit also has an event calendar. With this event calendar, all consumers can find out clearly about the events in Go Kart Singapore. Preferably for those of you who want to enjoy all the events and go-kart facilities, both members and the public, can see in advance the availability calendar.
With the event calendar, you can avoid disappointment for example when there is no schedule of race events or the like. Learn more about how to view the calendar of events available so that you can see the entire schedule of activities in the arena.

Group Activities at Go Kart Singapore
The last activity that can also be said to be a facility of go kart Singapore is a booker for certain companies and groups. In case that you are interested in entertaining people with the experience of karting and dinner then you can choose the go kart Singapore service. This can be a unique way to express fun as a gift to your friend or family too.
Or it could be that you plan to give a surprise to the closest person with a unique gift, then the go-kart becomes one of the very interesting surprises. With all the facilities available, the go-kart circuit will be the best place for you to travel while increasing adrenaline.
Transfez App can help you transfer money abroad more quickly and efficiently. Transfez Business can also help your business in making transactions abroad. For those of you who want to send money to relatives who are abroad because they are studying, working, or traveling, Transfez will be ready to help. This app is available on Android as well as iOS.
Go kart Singapore with all sorts of explanations like the above becomes something that seems fun to try. Those of you who like various exciting things can come to this circuit to watch or even try to a go-kart. Not only enjoy the arena but the various facilities available can also spoil your day so that it becomes more exciting and fun.