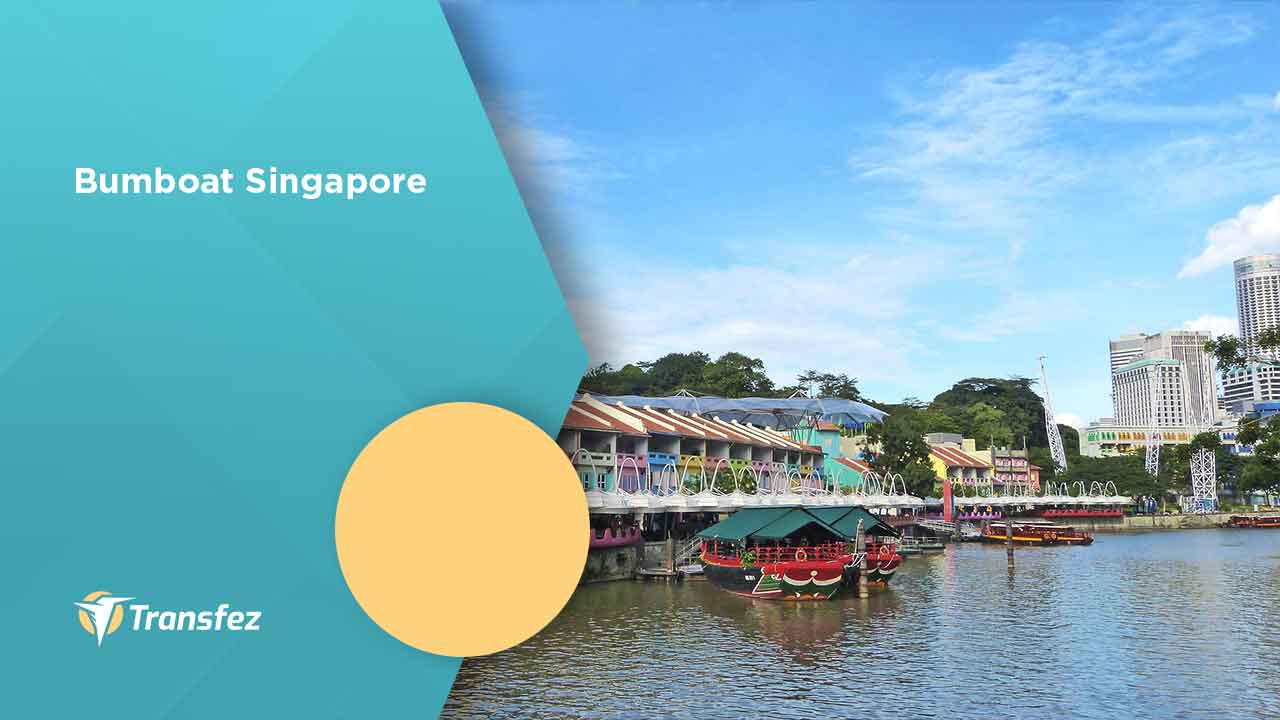 If you sail the beautiful rivers in Singapore, then usually you will find Bumboat Singapore. This Singapore bumboat is a basket boat, also called a match, and is a large ship or sea barge. They are used in the Malay Archipelago for loading and unloading cargo or transporting goods, supplies, and goods from ships to the coast and vice versa.
In Singapore, bumboats are also known as twakows or barges. They were once widely used for shipping purposes along the Singapore River, Rochor River, and Kallang River, as well as along the mainland coast and other nearby islands.
Sometimes called Jung, bumboat in Asia is a variant adapted from the original European style wood lighter. Before motorization, some bumboats had sails, while others were rowed or guided by long pegs across the river. For more than 150 years, this lighter was important to the Singapore River trade. When the river was cleared as part of a river cleanup campaign in 1983, matches were sent to Pasir Panjang.
About Bumboat Singapore
Bumboat Singapore is generally a flat barge that is usually used for cargo transportation. This multi-purpose freighter is about 50 to 90 feet long from head to stern, with support beams ranging from 16 to 23 feet and a depth of between 8 and 10 feet, the boat's 6 bows are often drawn with "eyes", metaphorically allowing them to see the danger ahead. 7 These used rubber tires are installed on the side of the ship to act as shock absorbers in case of a collision with a dock, or another vessel.

The design drawings and specifications of various Bumboat Singapore can be seen in a paper by C. A. GibsonHill (Ph.D.) entitled "Barge and Lighter Problems", published in the Journal of the Malayan Branch of the Royal Asian Society in 1952.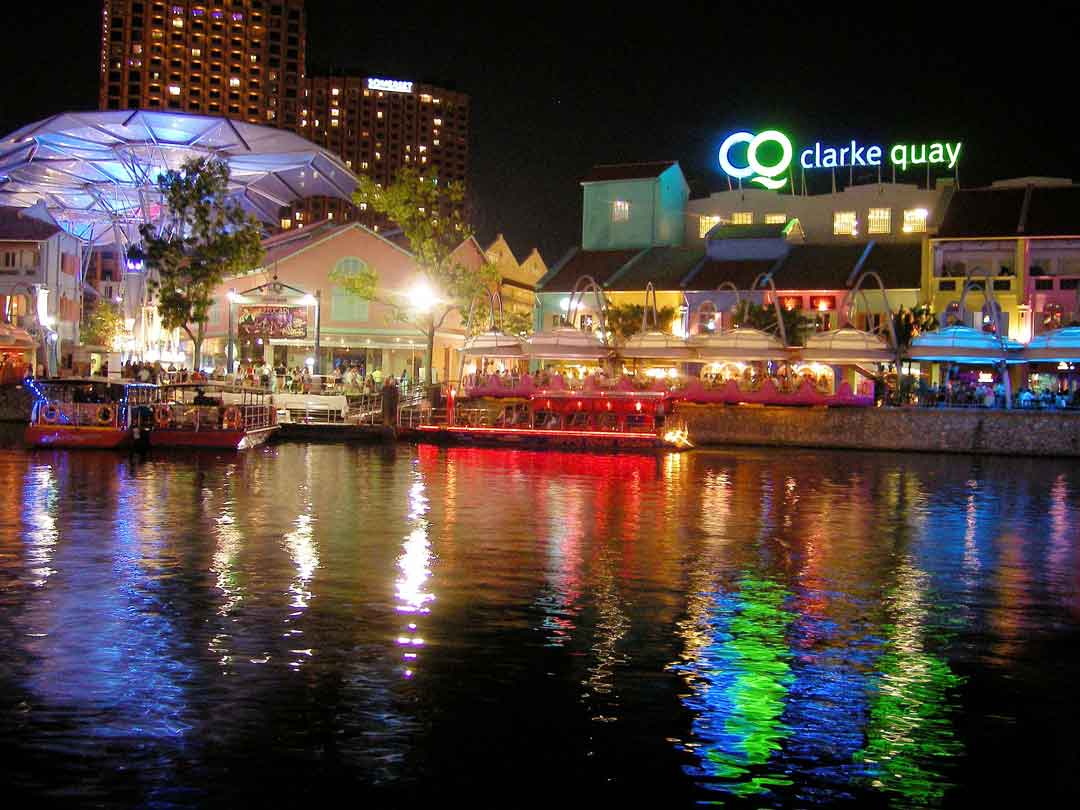 Bumboat Definition
Barge or "bumboat" or "lighter" in Malay, also known as Barge Wood. It was built only in Singapore, as well as Kota Tinggi and Mersing in Johor Tenggara. Operated by Hokkien China and India, these ships mainly operate on inter-island routes due to their larger size. Before the construction of the bridge over the Singapore River, large barges could enter Boat Quay to unload cargo.
However, when the bridge was built, the deck was too low for the barge to pass through. Therefore, this match must be anchored in the Kallang and Rochor rivers, or on the city's waterfront.
See Video How To Easily Send Money to 50+ Countries
About Twakow
Twakow, also meaning "bumboat" or "wide-beam lighter" in Teochew and Hokkien, is a Singaporean product with a Chinese shell developed by the local Chinese. Owned and operated by Hokkien and Teochew communities living along the banks of the Singapore River, these "cargo ferries" serve as a link between ships moored at sea and warehouses built along the waterfront. 13 Hokkien twakow is the most colorful, with the front of the boat painted bright red, green and white, while Teochew twakow is red. This Chinese barge once dominated the traffic on the Singapore River.
Until the 1860s or 1870s, the northern beaches of Boat Quay were the center of shipbuilding and repairing. 16Stephen Hallpike dating is a big deal there. At the end of the 19th century, there was a Chinese-owned shipyard over the Singapore River.
Craftsmen have also been building and repairing small-scale boats here for more than a century since the River Cleansing campaign. By 1983, Bumboat Singapore had been used by licensed operators as a river taxi to transport passengers along the Singapore River for sightseeing and recreation on this historic waterway. 19 pick-up and drop-off points, including Boat Quay and Clarke Quay.
Send Money Easily to Different Countries
How to Send Money to Hong kong
How to Send Money to China
How to Send Money to Malaysia
How to Send Money to Japan
What to Expect from a River Cruise with Bumboat Singapore
For those of you who want to start a boat cruise, we recommend in the afternoon or after sunset to watch the sunset over the river or the spectacular light of the night view from the City. While you can take a Bumboat Singapore anywhere along the river, beginners are advised to start their journey at Clarke Quay and use the GX 5 Extreme Swing and Bungy Trampoline as markers. At night, the area comes alive with bustling pubs and trendy nightclubs.
Towering skyscrapers in the Central Business District (CBD) sit atop old townhouses rented back to a new life along the Boat Quay area, creating a cityscape that is a study and contrast of cultures. Unique tourist attractions in Singapore.
You will surely see a white marble statue in honor of Sir Stamford Raffles, the founder of modern Singapore, as you stroll near the Raffles Landing Site. Another monument to Singapore's past is nearby: the magnificent Fullerton Hotel opened in 1928.
Download Transfez App
Transfez App can help you transfer money abroad more quickly and efficiently. Transfez Business can also help your business in making transactions abroad. For those of you who want to send money to relatives who are abroad because they are studying, working, or traveling, Transfez will be ready to help. This app is available on Android as well as iOS.
Closing
Visiting the river at night, you will be greeted by the dazzling lights of Marina Bay as you pass through Merlion Park. You'll enjoy stunning views of Marina Bay Sands and ArtScience Museum on one side, and buildings like the Durian Esplanade. You will find all the tourist attractions in this place. Feel free to return to Clarke Quay or explore one of these three areas in your spare time.
There is so much history attached to the famous Singapore River, which, as said, is where it all began. From small fishing villages to thriving commercial districts in the heart of Asia, Bumboat Singapore offers anyone, local or foreign, a "magic wind on the way". Not far from the bright lights of the city and the city center. A crowded city. live fast.