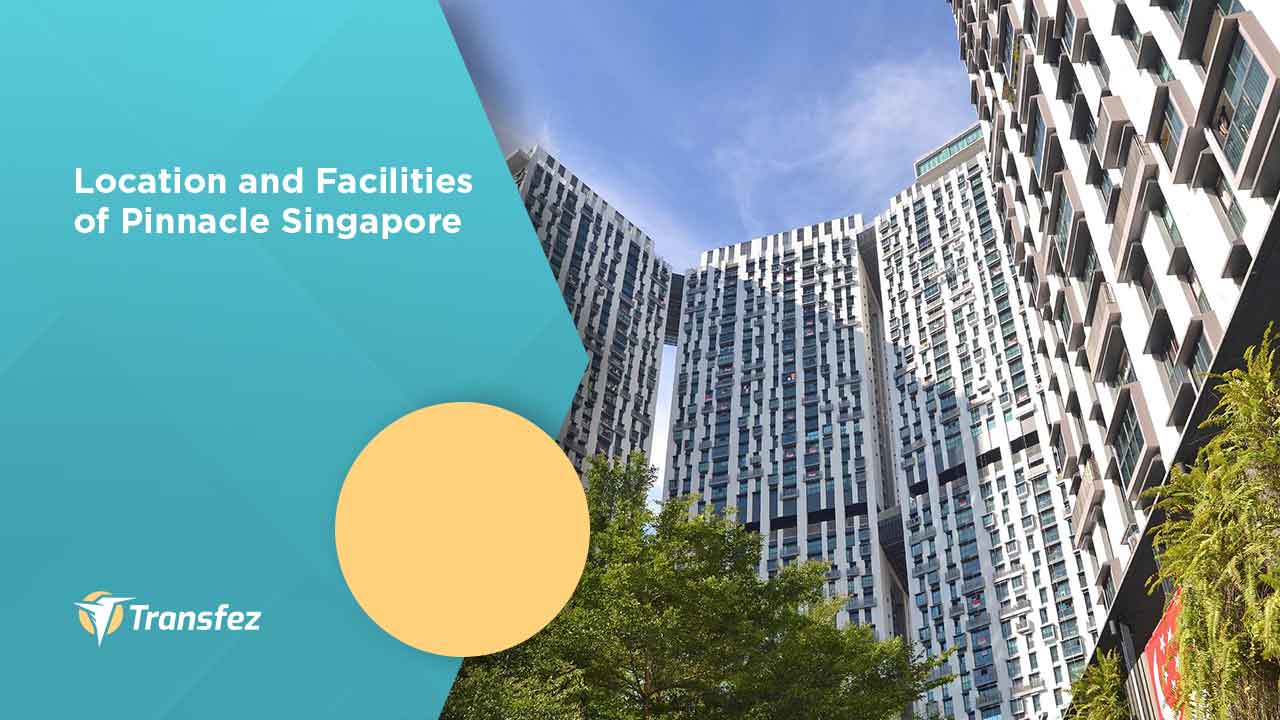 Pinnacle Singapore may be better known as Pinnacle Duxton by the public. This area is the largest public housing complex in Singapore. This area is also synonymous with apartment buildings that have become a lifestyle for Singaporeans. It can be said that the Pinnacle Duxton area helps the community in meeting their needs for shelter. Then you can get a place to live or settlement in a residential area that exists in an urban environment.
See Video How To Easily Send Money to 50+ Countries
Life in this residential area is certainly full of very pleasant excitement. What's more, this elite area is full of luxury that is very attractive to anyone. To find out more about Pinnacle Singapore, of course, you can check out the following review.
Pinnacle Singapore Location
Singapore is indeed a country that presents many interesting and beautiful things. Pinnacle is no exception that you can visit while in Singapore. Those of you who visit it will feel at home while in this area. To find Pinnacle is certainly not as difficult as you might think. Because the location is very strategic and even in the crowd of the city.

Pinnacle Singapore is in the center of the Lion Country business district. Then of course anyone who wants to go to this place can achieve it easily. Because of its strategic location, it certainly facilitates access. So anyone can get to this place very easily and in the not-so-distant future. This area is located at 1 Cantonment Road Singapore 080001.
This towering building was built on the site of the oldest Housing Development Board or HDB block in Singapore. This tall building can certainly be found easily because of its characteristics that stand majestically. Moreover, there is a distinctive bridge that is a distinctive feature of residential buildings in this urban environment.
Pinnacle Singapore Facilities
You may be wondering in addition to the attractive modern settlements than what else can be gained at Pinnacle Singapore. There are quite a lot of new things that you can get in this residential area. Living in this towering building can certainly make it easier for you to see beautiful scenery. You can even see the beautiful view of Singapore from upstairs. This beautiful panorama can certainly make you feel calm and comfortable when you need to be in this location. In addition, you can also enjoy a variety of other facilities available in this place.
Call it starting from a place of rest that can be a place to refresh for a moment from all the busyness. In addition, there is also a jogging track that is used for casual sports. There is also a playground that can certainly make children feel comfortable while in this area. Other facilities available also include an underground parking lot and a food center as well as many more.
Send Money Easily to Different Countries
How to Send Money to Hong kong
How to Send Money to China
How to Send Money to Malaysia
How to Send Money to Japan
Pinnacle Singapore Architectural Design
Pinnacle Singapore's skyscrapers make it even more known to anyone. It's not just the height that makes it look so attractive. But the architectural design of this building also has its characteristics to make it admired by everyone who sees it. The beauty of the design is not only visible from the outside of the building. The condition of each unit in the residential building in the middle of the city is also arranged very organized.
It can be said that each unit on the Pinnacle Singapore is equipped with cool furniture that spoils every eye that looks at it. The interior design and furnishings in each unit are even more than the standard private condominiums. Then you do not need to doubt the architectural design of this residential unit. Because overall each unit has been designed with the right architectural design and adds to your comfort.
Pinnacle Singapore Advantages
In addition to skyscrapers and various complete facilities apparently, there are still other advantages of Pinnacle Singapore. These advantages include the existence of a skybridge decorated with tree boulevards. In addition, there are also glass panels that can function to replace steel fences. Then those of you who are at the height of this building can see directly the scenery below without any obstacles. Another thing that also needs to be known is the overpass that characterizes this building connects seven tower blocks.
The existence of this overpass certainly facilitates public access. There are still various advantages that you can find in this Pinnacle. One of them is the opportunity for residents to choose the layout of their flats. However, this unique modern residential area will be a comfortable place to live for you. This comfort can be obtained by various considerations such as residential security in this area. In addition, all the facilities mentioned earlier can be enjoyed at any time. Until this area is said to have many superior features that make you feel at home.
Download Transfez App
Transfez App can help you transfer money abroad more quickly and efficiently. Transfez Business can also help your business in making transactions abroad. For those of you who want to send money to relatives who are abroad because they are studying, working, or traveling, Transfez will be ready to help. This app is available on Android as well as iOS.
Closing
Pinnacle Singapore with all the interesting things that are in it captivates anyone. For those of you who want to visit this place can reach it easily. It's not even just adults who can enjoy the fun at Pinnacle. But the children also certainly like the atmosphere presented in this place. Spending time in this area will add to the exciting experience. Then a variety of fun things you can get in Singapore.