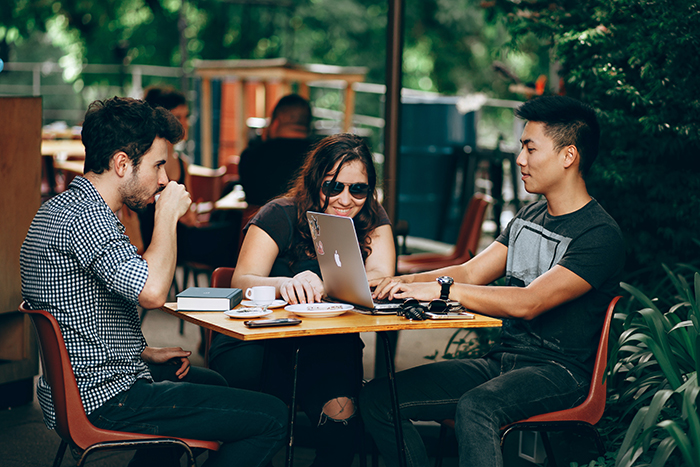 It seems that not even a decade ago, the profession as an "influencer" became one of the jobs considered promising for millennials. Not only able to bring in money from various media sources, influencers are also able to increase their popularity. 
Making Money in Millennials Ways
Most millennials dream of making money by becoming influencers as their dream job without having to worry about company regulation. Therefore, here are a series of professions that you can persevere if you want to become an influencer. Let's check this out!
Travel Vlogger
It is undeniable thing that millennials have a tendency to enjoy life in a variety of ways, including traveling. Cited from The Jakarta Post, 74% of people will decide to go somewhere or buy something by looking at reviews from social media previously. That's why the profession as a travel vlogger is in great demand by millennials today. 
Makeup Artist and Beauty Vlogger
Almost the same as the points above, women tend to decide to buy beauty and makeup equipment by looking at reviews from social media first. Therefore, the presence of makeup artists and beauty vloggers are very helpful to the public in determining which quality beauty and makeup equipment is worth buying. 
Influencer Professionals
Slightly different from the 2 professions above, professional influencers usually use more than one media platform as their source of income. Reported from socialblade.com, comedian Raditya Dika who uses YouTube and Instagram to spread various content he created. From this job, Raditya Dika earns about $3,200 – $50,800. How, are you interested in becoming a professional influencer?
Blogger
This profession is pretty cool among millennials who are reluctant to work in corporations to making money. Why? Because you can use your personal blog as breakfast to raise money with your interesting creation and writing. You can write a variety of themes you like and earn more money from ads and sponsorhip.  
Online Shops
For last but not the least about making money, especially for those who have a high entrepreneurship, you can build online shops. You can sell various things from Indonesia and abroad. Especially for things that you have to get from abroad, you can use the service deposit or "jastip" from Indonesians living abroad. With this kind of way, the trade goes smoothly and the money goes into your wallet. 
Of the 5 professions above, is there proffesion that you're interested in? If so, let's build your portfolio on social media as soon as possible and feel the benefits in the future. 
Special for you who have online shops services specifically for things that exist abroad. You can send money to your seller abroad through Transfez. Why? Transfez is not only quickly, safely, and easily delivered to the destination country, but it has also become a trusted institution that has followed the regulations of Bank Indonesia. So, you don't have to worry!
Be able to send your money to 50+ countries, you only need to pay the transfer fee start from IDR 45k, and for some country like Singapore your money will arrive real-time. Download now and don't forget to use the referral code "FREETRY" and enjoy your fee-free first transaction.