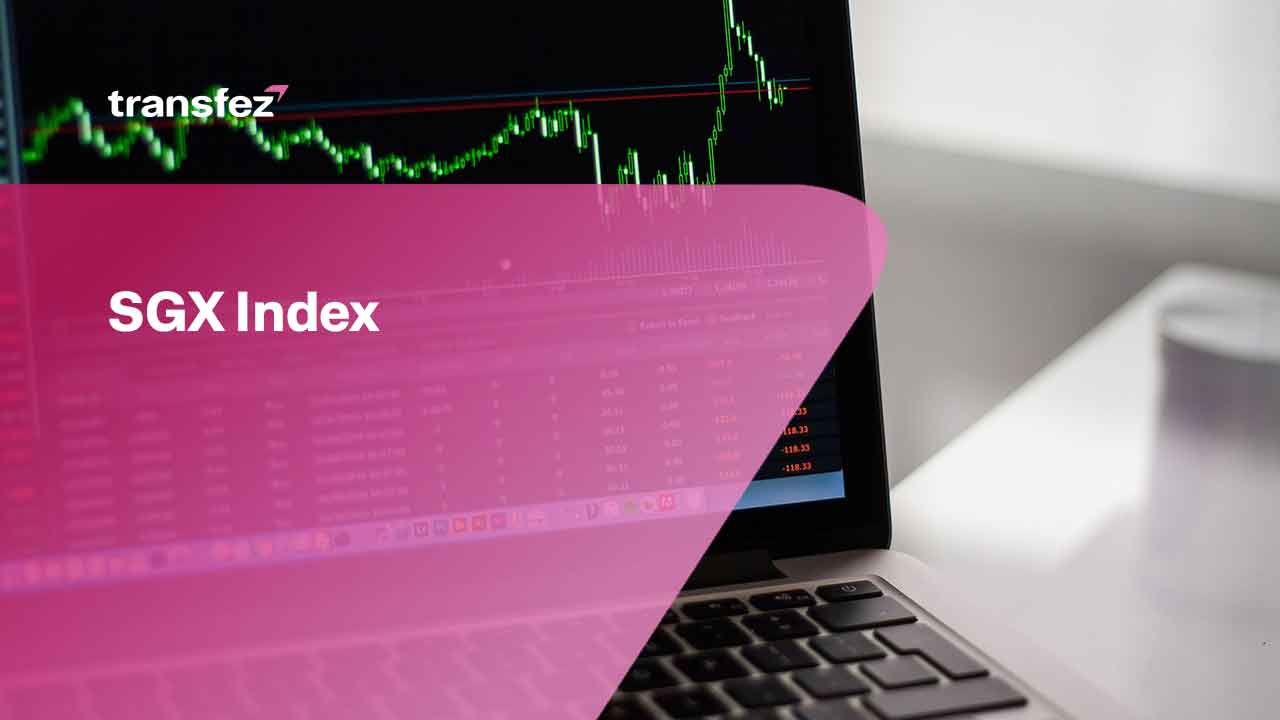 A stock index is a set of businesses used to gauge the health of the stock market and the overall economy. The majority of significant exchanges would have a single benchmark index that monitors the stock market's performance. Similarly, with SGX index, or abbreviate from Singapore Exchange Limited. Learning about this index might not be as simple as most people thought. Therefore, for those who want to know further about the SGX index, the following are some overviews about these matters.
About Singapore Exchange
The Singapore Exchange Limited (SGX) is a Singapore-based financial holding company that offers a variety of services including trading in securities and derivatives. In addition, SGX participates in the Asian and Oceanian Stock Exchanges Federation and the World Federation of Exchanges.
There are two categories of firms listed on the SGX Index. Those listed on the SGX Mainboard and those listed on the SGX NASDAQ. A firm must meet certain criteria set out by SGX in order to be listed on the mainboard, however, there are no extra requirements for NASDAQ listings.

After an in-depth examination of alternative market formats and public consultation in May 2007, the NASDAQ was replaced by the SGX Catalyst on November 26, 2007. In order to convey the concept that the Catalyst board may be utilized as a catalyst to spur development upon listing, the phrases "Catalyst" and "List" were combined to form the word "Catalyst."
Subsidiaries and Joint Ventures of SGX Index
SGX expanding global network of subsidiaries and joint ventures complements the multi-asset services, providing customers throughout the world with innovative investment and risk management solutions through a trusted, single point of contact.
The values within SGX include trust. In SGX act in a trustworthy manner, operate as an inclusive team and treat one another with dignity, and are accountable for a fair, orderly, transparent, safe, and efficient market infrastructure.
The next value is passion, where SGX is energized, empowered, and determined to do our best. SGX also has the boldness to dream big and the determination to see things through and want to make the opportunity a reality.
In terms of service, SGX listens to the stakeholders and anticipates their demands. SGX index also provides excellent service and generates value for people, businesses, and economies.
See Video How To Easily Send Money to 50+ Countries
Singapore Exchange Index
There were 672 listed businesses on the Singapore Exchange as of February 2022, with a market capitalization of SGD 899,124 million (about US$700 million) (excluding GDRs, Hedge Funds, and Debt Securities). Singapore has various benefits from exchange index:
The nation is strategically located at the crossroads of east and west in Asia. It is the primary conduit for the movement of global trade.
Excellent infrastructure: Singapore's exceptional transportation system and some of the busiest ports in the world. Singapore is connected to 180 cities by more than 80 international airlines, and to more than 600 ports globally by over 200 shipping lines. Changi Airport, one of its airports, has received international recognition.
A considerable amount of Asia's commodities trading takes place in Singapore, which has drawn some of the biggest international trading businesses.
Send Money Easily to Different Countries
How to Send Money to Hong kong
How to Send Money to China
How to Send Money to Malaysia
How to Send Money to Japan
Start Trading with SGX Index
To start trading with the SGX index, there are several steps to perform. Those who are not familiar with the trading process can follow the below advice.
Open a cash trading account
Your Central Depository Account will receive transactions on your Singapore Exchange (SGX)-listed stocks and securities (CDP). In other words, deposits into this account will be made for purchases of your stocks and other securities listed on SGX that you have made. It provides a secure storage location for your acquired stocks and assets.
For account holders, this account also offers integrated clearing, settlement, and depository services. Once your trading account has been established, you may order stocks and other financial transactions through the securities brokerage company you choose to open the trading accounts with.
Open a sub-account with a securities broking firm
You might decide to have the securities brokering company hold your acquired stocks and securities in a nominee account. Every transaction will need to go via the securities brokerage company you used to create your trading account.
Applying Online for SGX Account
Further than the above steps to start trading, you can also apply online for an SGX account. The steps are also simple and ease you to perform the trade from anywhere. To apply online, the following lists shall be performed.
For Singaporeans, you will need a Trade Account Application Form, CDP Linkage Form, Copy of NRIC, copy of 11B, and Passport all completed. You will also require to bring a duplicate of a supporting document that includes your name and mailing address.
While for foreigners, the following requirements are needed. Such as Trading Account Application Form, CDP Linkage Form, and Copy of IC or Passport, as well as any other supporting documentation that shows your identity and home or mailing address.
Transfez App can help you transfer money abroad more quickly and efficiently. Transfez Business can also help your business in making transactions abroad. For those of you who want to send money to relatives who are abroad because they are studying, working, or traveling, Transfez will be ready to help. This app is available on Android as well as iOS.
Through the information about the SGX index above, it is clear that there are several steps to conduct an SGX transaction. Therefore, if you plan to involve in SGX trading, you need to pay attention to the above matters. So that you can perform safe and secure trading. Furthermore, it will bring sufficient benefits as expected.