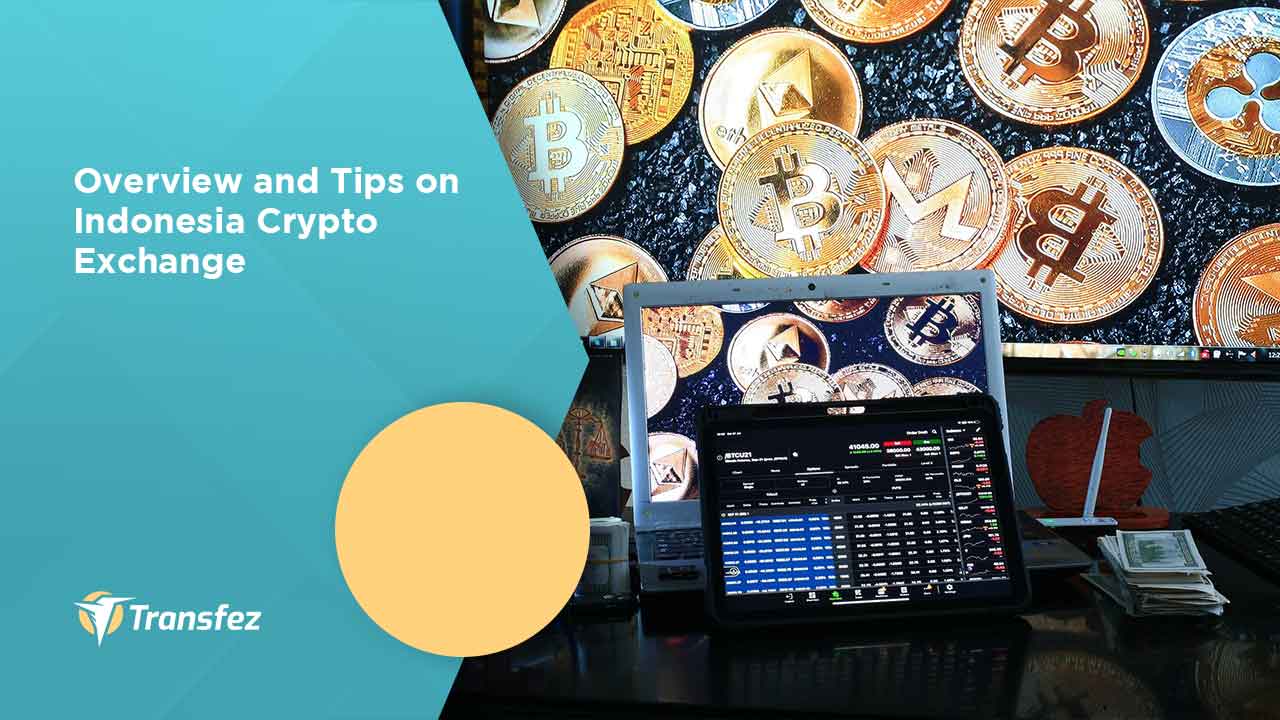 Cryptocurrency is one of the favorite types of investment today. Many countries start focusing on this business, including Indonesia. Currently, Indonesia crypto exchange starts developing through various digital assets. Therefore, there is a good future to investing in this sector. However, many Indonesian people are still not familiar with this investment. Since there is not too much information related to this matter. Therefore, to help give a preliminary overview of cryptocurrency in the country, the following paragraphs will help to define more.
About Cryptocurrency
Before looking at some information related to the Indonesia crypto exchange, first, you shall understand cryptocurrency. The word of crypto exchange might still not be common for certain people in Indonesia. Therefore, it is necessary to get a sufficient and suitable understanding of the meaning.
Cryptocurrency is a new way of exchanging trade in the form of digital assets. Therefore, you wouldn't find any physical form of this currency or assets. All investment-related to the cryptocurrency are based on a network that will be connected globally around the world through the internet. That is why this is the most modern way to gain investment including to transfer money and reach more assets.
The assets of cryptocurrency can be quite variable, depending on the commodity, sector, and many more. Therefore, anyone who wants to join this kind of investment shall carefully have selected the most suitable assets as their preference. Otherwise, it will not easy to follow and improve further.
Transfer Money Easily to Different Countries
How to Transfer Money to United States
How to Transfer Money to Singapore
How to Transfer Money to China
How to Transfer Money to Malaysia
How to Transfer Money to Japan
Overview of Indonesia Crypto Exchange
Currently, cryptocurrency is no longer booming overseas anymore. This activity is to start entering Indonesia and reach many customers who trust to join this kind of business. Therefore, many Indonesian people start to involve in this trade and wish for a better advantage in the future.

Indonesia crypto exchange starts with various conflicts and issues. Since the Indonesian government does not include this kind of investment as a legal activity. So that many people who are interested to join this business shall be following an appropriate approach to deal with this investment. Particularly, there are some main points related to Indonesia crypto exchange as listed in the following.
The first is that any gain related to the cryptocurrency trade in Indonesia will be considered to be taxed. Therefore, you shall consider this tax when dealing with the business.
Second, cryptocurrency in Indonesia is not a legal payment instrument. The government decides to ban this currency for any kind of payment. Therefore, you will not be able to pay anything using this asset.
Third, cryptocurrency in Indonesia is only allowed as commodity trade. Therefore, anyone in the country who plans to invest in this business will only be able to use the assets for trade, not payment.
According to those points, there will be many considerations to make before jumping to the business. Even though Indonesia crypto exchange looks promising and gives a big opportunity in the future, still people need to carefully step when dealing with the business. Furthermore, there are many tips to follow for a successful business with cryptocurrency in Indonesia. The following paragraphs will describe it further.
Tips on Dealing with Indonesia Crypto Exchange Trade
Any of you in Indonesia who are interested to start the cryptocurrency business must manage a proper arrangement and plan. So that it will give a suitable benefit as expected. Otherwise, it will not be easy to manage. Therefore, it is recommended to follow the several tips below related to Indonesia crypto exchange.
Check the portfolio of the selected crypto assets. There are many types of crypto assets available around the world. However, not every asset will be beneficial to select for the future. Therefore, you shall carefully read the background, history, and portfolio. So that it will help you to make sure whether you have chosen the right assets or not. Normally, a true and legal asset will prepare a suitable report for their client. This can be a good way to get suitable information on whether the assets are suitable to choose from or not.
Deal through a legal broker. Since the booming of Indonesia crypto exchange trade, there are many brokers available in Indonesia that can help to facilitate you joining the business. It is necessary to select a good broker so that you can deal with a good transaction or trade. Otherwise, you might not be able to get a suitable investment as you expected. That is why searching for a suitable review might need to be performed first.
Check for security. Remember that security is an important aspect when dealing with cryptocurrency. Therefore, always rely on a secure site to perform your transaction and investment. Otherwise, you can be trapped in a scam or hacker that will take all important information related to your transaction.
Those all some information and overview related to the cryptocurrency mainly about Indonesia crypto exchange. With that information, it can help anyone in the country who wants to start jumping to this business. So that it can give a better way and approach to deal with the investment and gain enough benefits from this business.
Download Transfez App
Transfez App can help you transfer money abroad more quickly and efficiently. Transfez Business can also help your business in making transactions abroad. For those of you who want to send money to relatives who are abroad because they are studying, working, or traveling, Transfez will be ready to help. This app is available on Android as well as iOS.