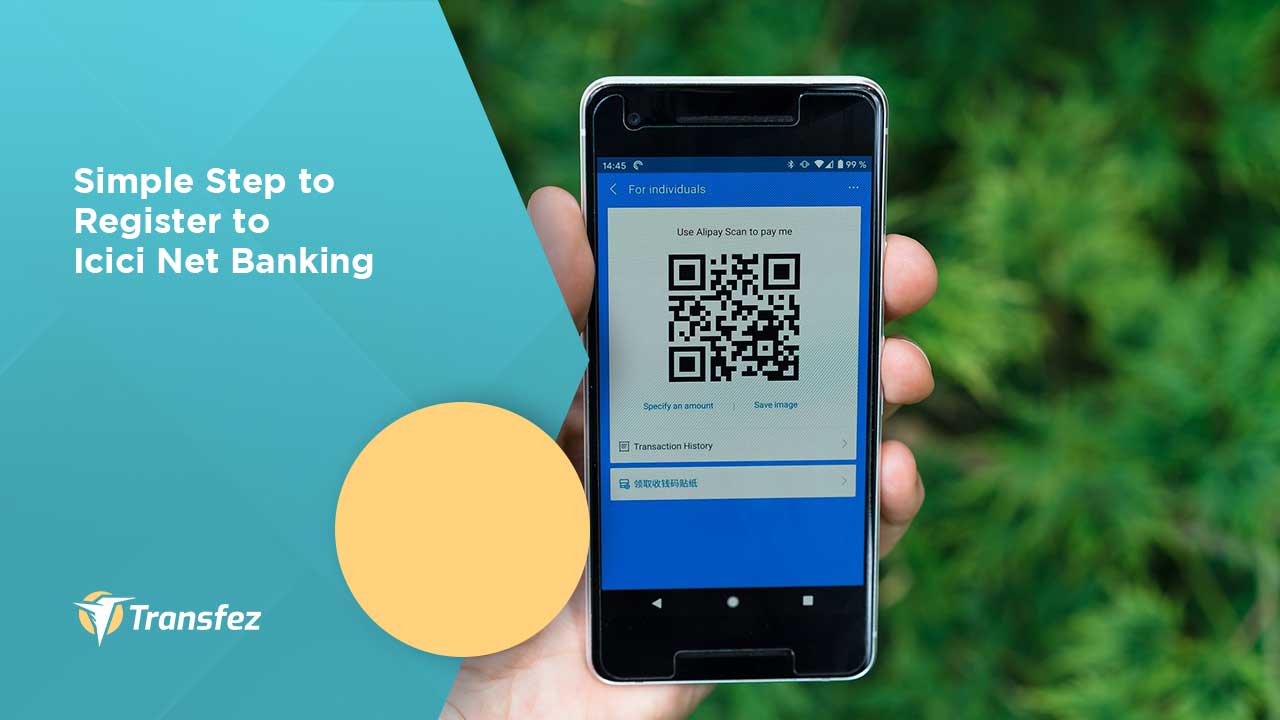 The way to register Icici Net Banking is very easy in the digital era as it is today. You can find various facilities that use the help of this digital media. Such as the use of bank services that can be accessed through online applications. One of them is the ease of access Icici Net Banking which is the second-largest financial services company precisely in India. This bank is headquartered in Mumbai in Maharashtra.
The bank, founded by the Industrial Credit and Investment Corporation of India in 1994, offers many types of banking products and financial services. But, to enjoy all types of services from Icici Net banking will require you to join the bank. To be a bank customer then you can register online immediately with various steps such as the following.
1. Download the application to your smartphone
The development of technology in the digital era as it is today gave rise to many innovations including in the world of banking and financial institutions. Technologically advanced innovations are also applied by Icici Net Banking which can now be accessed in a very easy step. Access to the bank from India can be done just by pressing various buttons that you can see on the screen of your gadget or mobile phone device.
To be able to use all the features and facilities of this bank then you need to register. Registration can be done with the initial stage of downloading the application. So that you can search for applications on the available server and then download the application from this bank. This will lead to an easy way to perform various banking activities in the future.
2. Contact Customer Service
After downloading or installing the application on your device, you can see the appearance of the homepage. The appearance of the homepage that comes with bright and attractive colors will certainly make you more want to join the customer immediately. After logging into the Icici Net Banking application page, of course, you can immediately contact Customer Service.
To contact the Customer Service team of a bank is simple. On the website or application page, there is an option to contact the team. Making contact with the bank's Customer Service can be done in various ways. Starting from sending emails to contacting directly through the columns on the available pages. By contacting Customer Service, later you can get a lot of the necessary information. You can also authenticate yourself.
Transfer Money Easily to Different Countries
How to Transfer Money to United States
How to Transfer Money to Singapore
How to Transfer Money to China
How to Transfer Money to Malaysia
How to Transfer Money to Japan
3. Choose self-banking feature
Furthermore, after contacting Customer Service, you can immediately choose the available options. One of the options available is Self-Banking. So you can select this option and proceed to the next stage. This will help everyone using this service can use all the features as purposes.
Therefore, by pressing click on the Self Banking option later you will get an offer to be able to choose the registration process that can be done independently. In addition to Self-Banking, there is also another option that is I Want My User ID. This option can also be selected so that later you will get an ID to log in. With this step,  you can perform various bank activities easily.
4. Create a unique password
Do not forget to create a password so that later you can access this bank application smoothly and without any issues. As it is known that passwords are needed to be able to lock your account so that it cannot be accessed by others. Similarly, the password also needs to be created in registering Icici Net Banking.

With the password then the security of your account and data can be maintained. In addition, this password will always be used to open access to the use of services from Icici Bank. Create a password with enough complexity so that it is more secure.
5. Log in to your account
If you already have a password, then you can do this logging process on the bank page. This process can certainly be done if you previously did all the rare or stages as described earlier. If all the stages have been passed correctly and precisely, later you can do this logging process smoothly.
All you have to do is enter the user ID you got in the previous step. After entering the user ID then enter immediately log in. By choosing this log option later you can go to the Icici Net Banking application and can get all the information related to the product from the bank. You can also enjoy all the facilities that are available to meet the needs of life.
The ways to register on Icici Net Banking with all the steps above are very easy. Each stage needs to be done carefully so that it leads to no mistake. Because if there is an error at one of the stages then you need to repeat the listing process from the beginning. If indeed you are registered, then you can enjoy all the features of the service from this bank. Furthermore, the fulfillment of needs can be done very practically and comfortably.
Download Transfez App
Transfez App can help you transfer money abroad more quickly and efficiently. Transfez Business can also help your business in making transactions abroad. For those of you who want to send money to relatives who are abroad because they are studying, working, or traveling, Transfez will be ready to help. This app is available on Android as well as iOS.