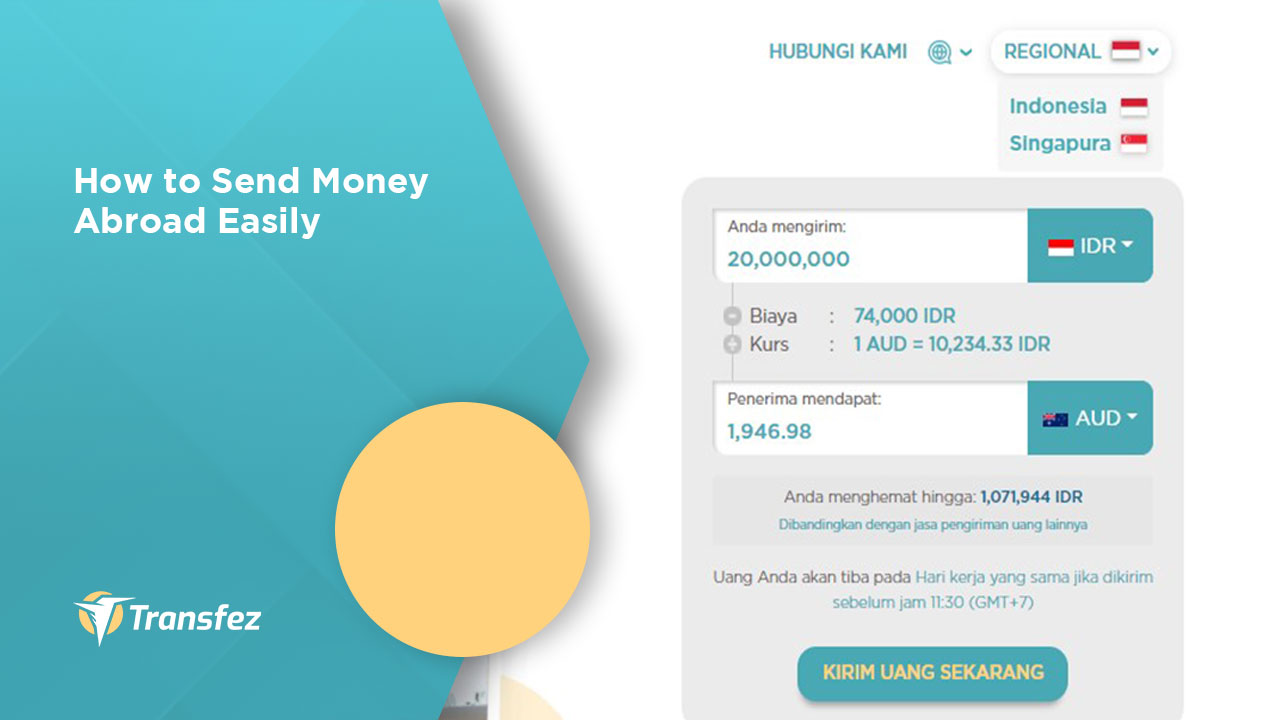 How to Send Money Abroad Easily – For those of you who are currently studying or working abroad, knowing how to send money abroad is one of the most important things. Over time, the number of Indonesians who work or study abroad is increased significantly. And because of this, the need for long-distance communication to cross-border remittances also often increases. Therefore, on this occasion, we will discuss some easy and fast ways to send money abroad.
Easy Ways to Send Money Abroad
There are several ways to Send Money Abroad, here are the ways: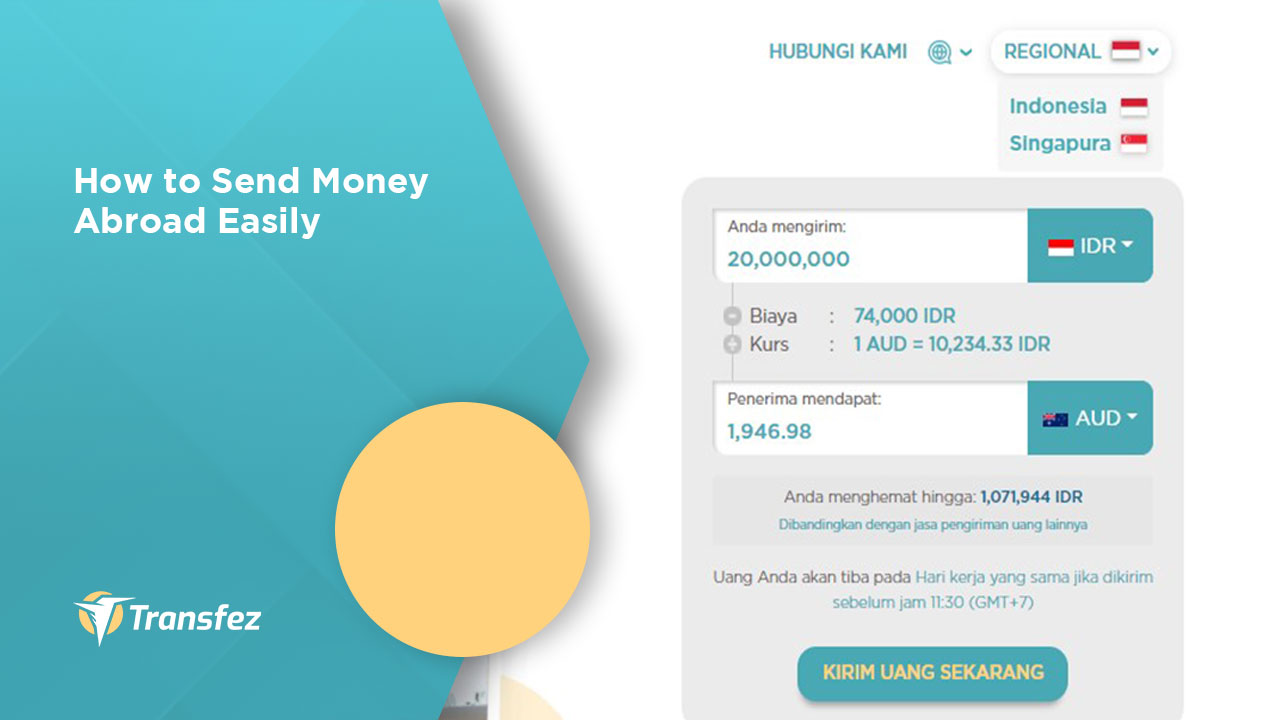 Western Union
The first way to send money abroad is through Western Union. This one facility is considered the most widely used by people from all over the world because it is very easy to do. In addition to having a very wide and fast reach, Western Union also applies a shipping fee that is relatively cheaper than other money transfer services. However, to be able to make a transfer via Western Union.
You are required to come to the nearest agent from where you are. In addition, don't forget to bring along a valid ID and complete the submission form provided. After filling in all the required data, you only need to submit the funds you want to send and pay the shipping fee. Then, what about the amount of the requested fee? Western Union applies a shipping fee with the following details:
• IDR 100 Thousand – IDR 1 Million = Rp 45,000
• IDR 2 Million – IDR 10 Million = IDR 90,000
• IDR 11 Million – IDR 20 Million = IDR 180,000
• IDR 30 Million – IDR 49 Million = IDR 360,000
• IDR 50 Million = IDR 720,000
Interbank Transfer
The next way to send money abroad is an interbank transfer which you can do via ATM. Now, if by Western Union you are required to submit the money you want to send to the agent and it has just been sent to the person concerned, then through bank to bank transfer you can send money directly to the person concerned without the need for an intermediary. When you want to send money this way, you will need the account number of the recipient of the money.
So, so that money transfers can run smoothly, make sure that the account number you have is correct. After that, you can immediately visit the nearest bank branch office that you will use to send money and fill in the form they provide with correct and correct data. If there is a column that is not understood, then ask the bank on duty, to minimize errors in the information you provide.
Send Money Easily to Different Countries
How to Send Money to Hong kong
How to Send Money to United States
How to Send Money to Singapore
How to Send Money to China
How to Send Money to Malaysia
How to Send Money to Japan
How to Send Money Abroad Easily?
In addition, don't forget to ask the bank regarding the transfer fees charged, because in general sending funds through banks is relatively high. After that, give the money you want to send to the bank and save the proof of the transfer in anticipation if at any time there are problems sending funds.
Transfer Via ATM
Apart from bank tellers, you can also send money abroad via ATM. But before that, you need to know about the swift code of the intended bank, and you can get this information from the bank you are using. Although it sounds easy, actually sending money through an ATM poses a fairly high risk. Because, if there is the slightest error related to inputting account numbers and reference numbers.
The money may get lost and not be received by the intended person. Therefore, make sure that you enter the account number and reference number correctly without missing a single digit. After the transfer process is successful, keep the proof of transfer properly as a guide if at any time there is an error or obstacle in the transaction that has been made.
See Video How To Easily Send Money Overseas
PayPal
As for this method of sending money abroad, it is clear that it may not be too foreign to those of you who often make foreign transactions. How come? Not only to send money abroad, but PayPal is also often used as a means of payment to support various transactions, such as online shopping or business interests related to foreign currencies. To be able to make a transfer using Paypal, both you and the recipient of the money must have a PayPal account first.
The method is very easy, that is, you only need to have a credit card as a tool to verify your account, so that both parties can receive or send an amount of money which will later go into the PayPal account that has been created. It can be said that sending funds via PayPal is very easy and fast.
Aplikasi Transfez bisa bantuin kamu untuk transfer uang ke luar negeri dengan lebih cepat, hemat, dan efisien. Transfez Bisnis juga bisa bantuin bisnis kamu dalam melakukan transaksi ke luar negeri loh. Untuk kamu yang ingin mengirim uang ke sanak saudara yang berada di luar negeri karena sedang menjalankan pendidikan, bekerja, ataupun traveling, Transfez akan siap membantu. Aplikasi ini tersedia di Android dan juga iOs. Download sekarang!
Not only that, the shipping costs charged are relatively low. In fact, without the need to leave the house, you can send funds with just a gadget. That's a review of how to Send Money Abroad easily that you need to know. Hopefully useful and I thank you for all the attention.