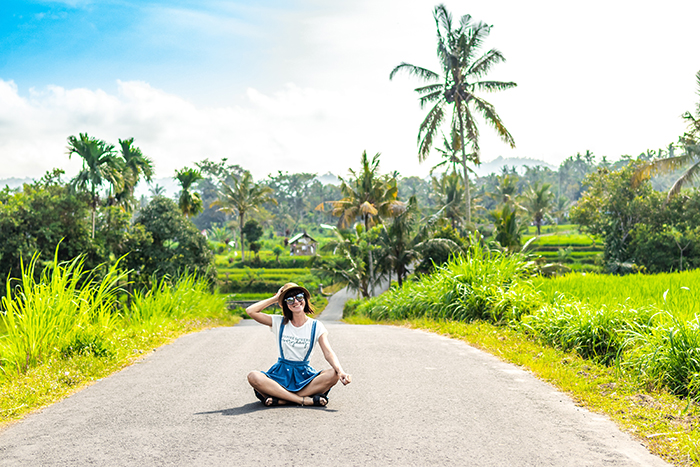 Indonesia is one of the countries that many foreign nationals dream of living and staying in. Not only presents many kinds of beautiful places, but Indonesia also has a variety of cool customs and cultures. Therefore, foreign tourists are very interested and fall in love with Indonesia. in fact, someone from abroad is willing to change his nationality to and apply for Indonesia citizenship. 
However, some of the foreign nationals still do not know the process to apply for Indonesia citizenship. Therefore, there are several stages and ways that you can follow to apply for Indonesia citizenship. Let's scroll down!
How to Apply for Indonesia Citizenship
Before you decide to apply for Indonesia citizenship, please pay attention to the requirements below in order to make the citizenship transfer process run smoothly. 
Being the age of 18 years or older, or being married
When applying, having resided in Indonesia for a minimum of 5 consecutive years or 10 non-consecutive years.
Physically and mentally health
Can speak Indonesian language and acknowledge Pancasila and 1945 Constitution of Indonesia
Never convicted of a crime for which the punishment is imprisonment for one year or more
 If having Indonesia citizenship will not give the person dual citizenship
Employed and have fixed income
Pay the citizenship fee
If you are married to an Indonesian citizen, you only need to meet the requirements on points 2, 5, and 9. After that, all you have to do is prepare the documents below.
The legalized photocopy of the birth certificate that has been translated into Indonesia
Photo of passport of the applicant
 Photocopy of SKTT or KTP OA which has been legalized
Legalized photocopy of the marriage certificate /marriage book
A letter from immigration office stating that you already stayed for 5 consecutive or 10 non-consecutive years in Indonesia
Provide letter of SKCK (the police certificate of good conduct) from the police region office
The letter from applicant's country embassy which stating that the applicant will release its former citizenship after obtaining Indonesian citizenship
A letter statement from the applicant stating that the applicant will be loyal to the Republic of Indonesia, Pancasila, and the Constitution of Indonesia 1945
If all of the above documents have been prepared, please send them to the Ministry of Law and Human Rights (Kementrian Hukum dan Hak Asasi Manusia) di Indonesia. Please pay attention that all documents must be written in Bahasa Indonesia. 
After submitting all the necessary documents, you need to wait for 3 months until the president of Indonesia finally decides that you are eligible to become an Indonesian citizen. If you are accepted, you will be sworn. Finally, you officially become an Indonesian citizen. 
One information that you might interest once you already live as an Indonesian citizen is how to send money from Indonesia to your family/colleague abroad. Dont worry to much about it, because there an application that will help you do it conveniently.
Available at App Store (iOS) and Play Store (Android), Transfez help send your money from Indonesia to 50+ countries with an affordable price, small effort and the most important, very safe since it registered and get a licensed from Bank of Indonesia as a funds transfer providers.
Trusted by thousands of satisfied users to help them every month, Transfez is the best solution for sending your money from Indonesia overseas. Download here and use FREETRY code to get fee-free for your first transaction with Transfez.