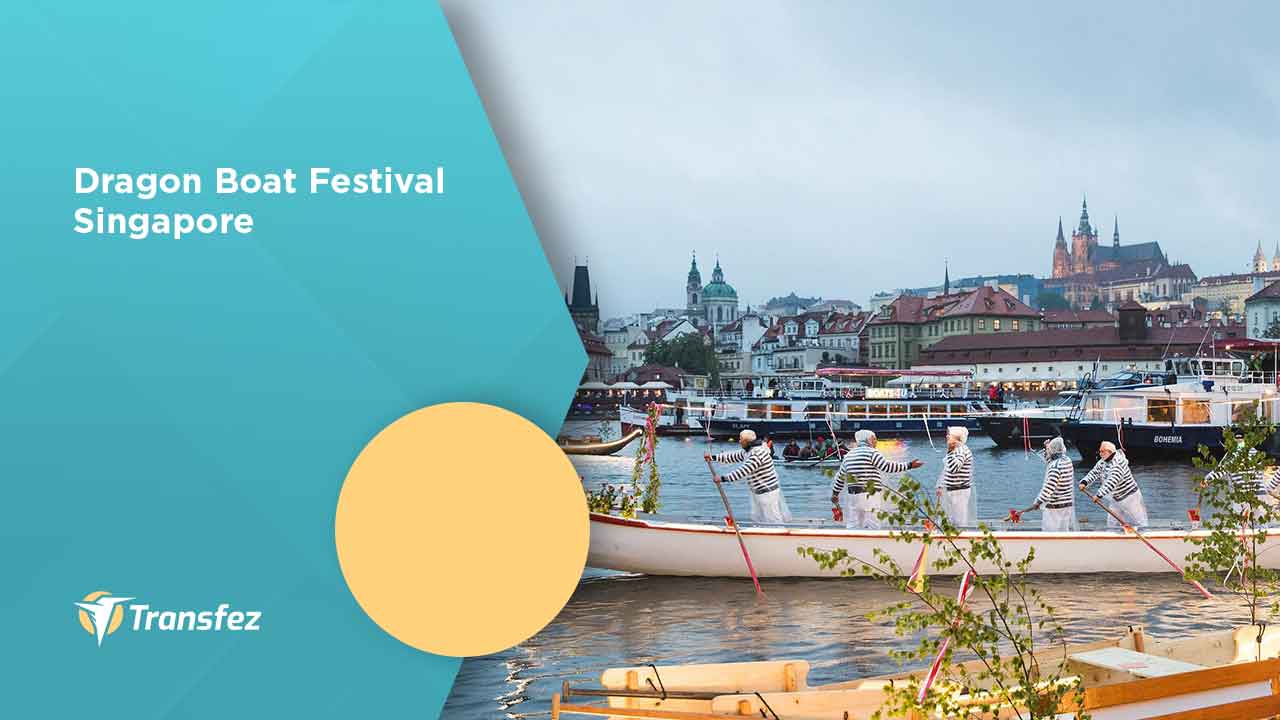 The Dragon Boat Festival Singapore or Duan Wu Jie is one of the biggest celebrations of the Chinese people. This festival celebrates on the 5th of the 5th lunar month, which originated in southern China. The event began with the river dragon worship ceremony and became a memorial service for the famous "folk poet" Qu Yuan.
In Singapore, if you are in the middle of a Dragon Boat Festival Singapore is usually marked by some Chinese parents starting to make dumplings. It is also the time when the dragon sailors cross the rivers for this race to follow the beat of the drums.
A Tradition of Singaporeans
There are old customs, such as eating Zhang (glutinous rice dumplings), dragon boat racing, and opera and boxing performances held on the boat, marking a solemn celebration. In addition, a common custom that is also unique in a country like Taiwan there is also a tradition such as egg balancing.

Although the festival originated in China, it is also held in neighboring countries in Asia. Dragon Boat Festival Singapore has produced great fanfare. If you are planning to attend the festival, you can enjoy alluring boat races at Bedok Reservoir, Kallang River, and DBS Marina Regatta.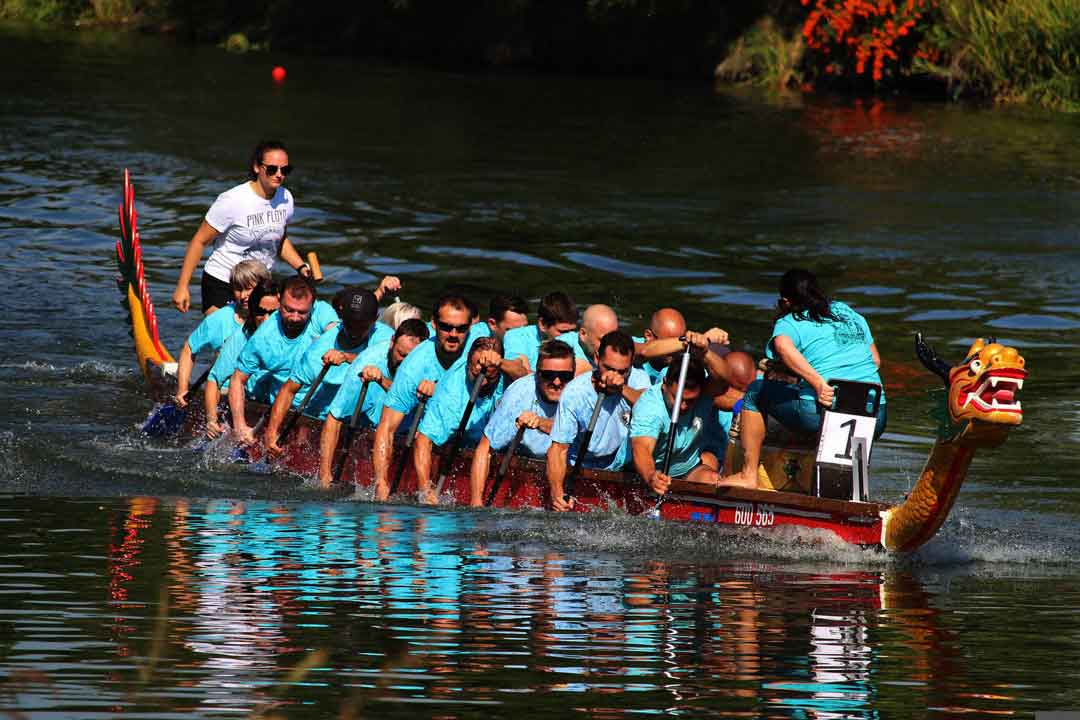 Rice Dumplings in Dragon Boat Festival Singapore
The main course or snack you'll find on the Chinese table in Singapore during the Dragon Boat Festival Singapore is most likely a tub of rice cake. Of all the dialect groups, this zhang tub is made by filling glutinous rice with various sweet or savory fillings before wrapping it with bamboo leaves and steamed. Cantonese dumplings with Chinese smoked sausage, beans, and salted egg yolk.
Hokkien dumplings are usually breaded with five spices and stuffed with salted pork, mushrooms, and chestnuts; and Ny.bak zhang has ground beef with a slight characteristic of green beans.
You can have fun with your family making your zhang cake – cleverly wrapping the cake requires ingenuity. Plus, you can see the best places to buy rice balls for delivery and takeout in Singapore.
Zhang is the staple food there, but you don't have to worry about this, because from the various sources that exist, that this food has developed over the years is not so many people end up liking it. You can eat a different Zhang, with meat or fruits stuffed in the middle. Then it can be supplemented with your food with delicious Realgar Wine, which is believed to ward off bad things and diseases.
See Video How To Easily Send Money to 50+ Countries
Mingle with the Locals During the Dragon Boat Festival Singapore
You can use traditional clothes which are easy to get during the festival and don't forget to bring a perfume bag for protection against evil. Apart from this, you will notice using mugwort and calamus leaves for various mythological purposes during the feast. So, while you're busy enjoying the Dragon Boat Festival Singapore, you can get some of these local herbs and try them out for yourself. Once you have celebrated the Dragon Boat Festival Singapore then you will be ready to attend and celebrate it in real life next.
Send Money Easily to Different Countries
How to Send Money to Hong kong
How to Send Money to China
How to Send Money to Malaysia
How to Send Money to Japan
Dragon River Legend
In Chinese culture and mythology, the dragon is a symbol of good luck that is also a symbol of strength, power, and prosperity. Especially in ancient times, the dragons live in waters and rule rivers, seas, floods, weather, and water in general. On the 5th day of the fifth lunar month, which tends to coincide with the summer solstice when rice is transferred. It is to ensure good weather and a bountiful harvest; it is also said that the southern Chinese will offer river dragons during this time.
Qu Yuan Legend
The next legend is that the poet and statesman Qu Yuan is one of the most famous legends among Singaporeans. This Qu Yuan Once a trusted adviser to Emperor Huai during the Warring States period in China was hated for having the political intrigues of his opponents and exiled. In that desperation, he finally jumped into the Mi Luo River and died.
One version of the legend says that people used to throw rice dumplings into the river to prevent fish and shrimps from devouring Qu Yuan's body. Another version of the legend also depicts a fisherman hitting his oars to scare away a man-eating fish. After all, the dragon and the rice ball are already closely related and have found a permanent place in the Duan Wu Jie celebration.
Dragon Boat Festival Singapore Celebration
You can then walk-through places like the Kallang River or Bedok Reservoir and you can watch Singaporean dragon sailors train in the water. Just like the fishermen rowed their dragon boats during the summer solstice to soothe the soul of the river. Nowadays you can already do dragon boating with an elegantly painted dragon boat.
Download Transfez App
Transfez App can help you transfer money abroad more quickly and efficiently. Transfez Business can also help your business in making transactions abroad. For those of you who want to send money to relatives who are abroad because they are studying, working, or traveling, Transfez will be ready to help. This app is available on Android as well as iOS.
There the sailors did not race to save the minister who had just drowned, but they still showed great strength, skill, and coordination in this competition. In Singapore, the annual two-day race takes place at Bedok Reservoir, Kallang River, and Gardens by the Bay Marina. However, this Dragon Boat Festival Singapore was canceled during the pandemic, but it is expected that racing can resume again this year.