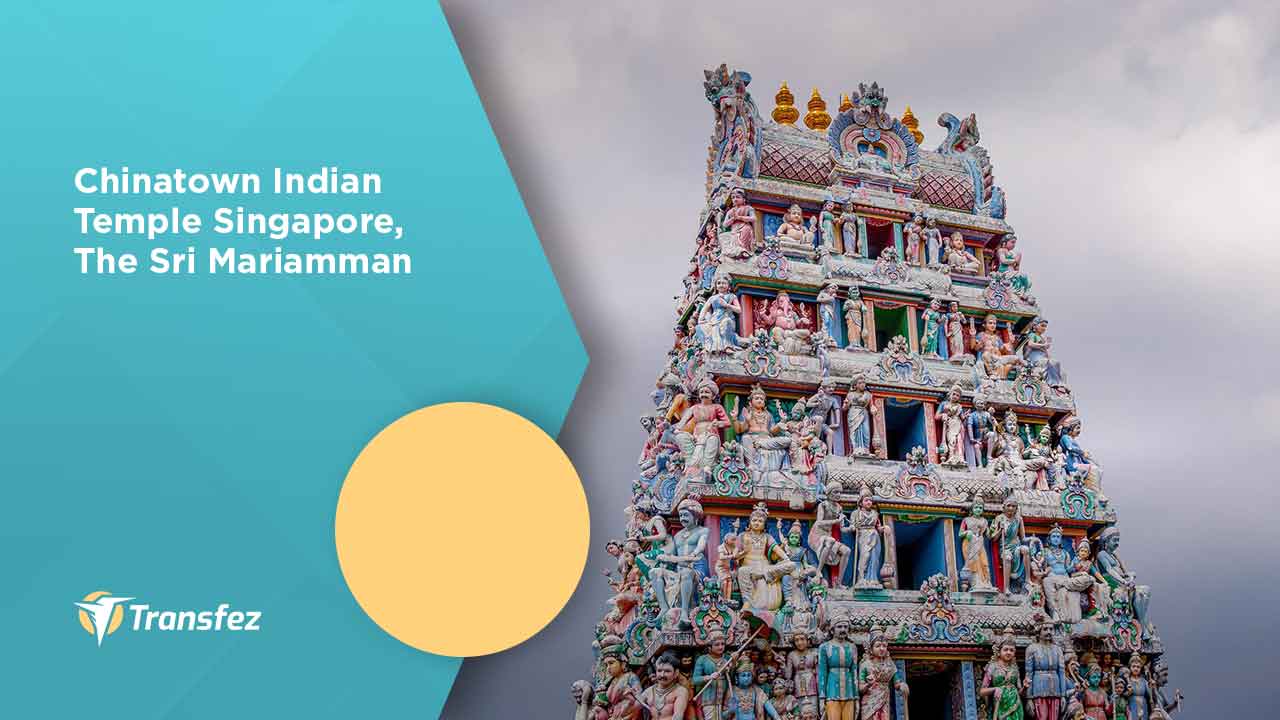 Not many people might aware of Chinatown Indian Temple Singapore. While if you come to this area, you will find the temple called Sri Mariamman Temple. Of course, it will be interesting to see the story behind this Indian Temple. Therefore, to see the following paragraphs can be a good start for those who feel curious about the temple.
About Chinatown Indian Temple Singapore
The Sri Mariamman Temple or Chinatown Indian Temple Singapore is said to be Singapore's first and oldest Hindu temple. Immigrants from the Nagapatnam and Cuddalore districts of South India established the Mariamman Kovil. It is also known as the Kling Street Temple due to its widespread popularity at the time of its construction in 1827, to pray.

In its early years, it served as a haven for Indian immigrants and was the only Hindu temple whose priests were authorized to perform Hindu wedding ceremonies. Additionally, it was the only place where Hindu marriages could be legally performed.
See Video How To Easily Send Money to 50+ Countries
History of the Chinatown Indian Temple Singapore
The Chinatown Indian Temple Singapore is devoted to the goddess Mariamman, who is famous for her ability to heal pandemic illnesses and diseases. As a result, the temple has drawn a large number of worshippers, who have faith in her curative abilities. Narayana Pillai, who arrived at the colony in 1819 with the company led by Stamford Raffles, is credited with the founding of the Sri Mariamman Temple. Pillai requested some land to construct a temple in the year 1823. However, the construction of the first temple building did not begin until the year 1827.
Since the 1930s, the temple's decorative tower entryway, also known as the gopuram, has served as a landmark for successive generations of Hindu worshippers and Singaporeans alike due to its central location in Chinatown. Today, the fire-walking ceremony, also known as Theemithi, which is held at Sri Mariamman Temple every year in either October or November has become its most well-known event. As a demonstration of their faith and commitment, devotees were required to walk barefoot across the burning coals.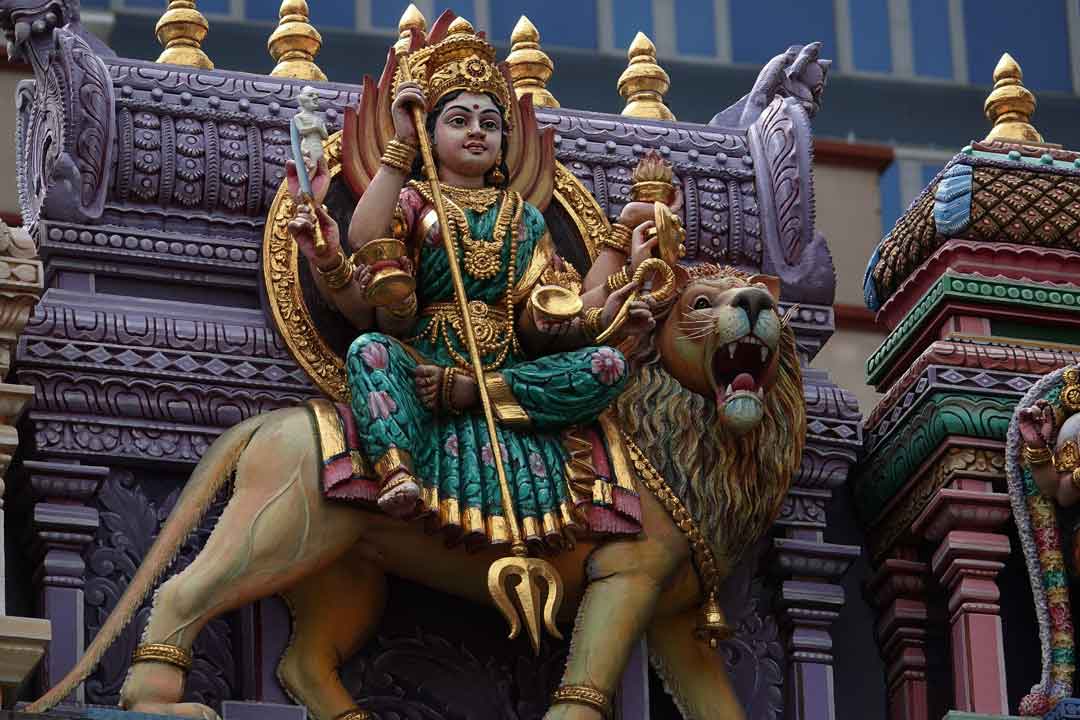 Address, Opening Hours, and Pricing
Chinatown Indian Temple Singapore is located at 244 South Bridge Road, Singapore 058793. This place is open every day in the morning from 05:30 to 12:00. While in the evening, it is open from 16:30 to 21:00. Furthermore, related to the ticket pricing, this place is free. Therefore, all the visitors no need to pay any fee for the tickets. Everyone can come and visit the place and then enjoy all its specific ambiance.
To reach the area is also not too difficult. You can select to use MRT as the public transportation to reach this place. The nearest MRT Station in this area is the Chinatown MRT Station. Therefore, you need to make sure to stop at this MRT Station from any of your starting MRT points.
Temple Earlier Modification
In 1831, a private person gave land to the temple, which made the grounds bigger. A stone tablet in the temple still stands and talks about this event. On this tablet, it says, "The grant N:075 with its building was given to Cothunda Ramasamy for charity by Sashasalapilly son of Cuddalore Amicarapoatrapilly Singapore March 1831."
The oldest parts of the current brick building were built in 1843. Since then, the temple has had additions and changes made to it at different times. Most of this work, especially the detailed plaster sculptures and decorations, is thought to have been made by skilled artisans from the Tamil Nadu districts of Nagapattinam and Cuddalore in South India.
Send Money Easily to Different Countries
How to Send Money to Hong kong
How to Send Money to China
How to Send Money to Malaysia
How to Send Money to Japan
Current Design of Chinatown Indian Temple Singapore
A big part of the building is thought to have been built between 1862 and 1863. The path that led from the main entrance to the main shrine used to be made of attap, but a fire in 1910 burned it down. Then, in 1915, the architecture firm Swan and Maclaren made plans for a more permanent walkway.
The first gopuram, or entrance tower, was built in 1903. It had three levels. It was shorter and had less decoration than the tower that is there now. The tower also looked like it had more steps than slopes on its sides. Still, it was a well-known landmark in Chinatown and had a strong presence there. The current gopuram has six levels and was built in 1925. In the 1960s, a lot of sculptures were added to fix it up and make it look better. The Preservation of Monuments Board made Sri Mariamman Temple a National Monument on July 6, 1973.
Download Transfez App
Transfez App can help you transfer money abroad more quickly and efficiently. Transfez Business can also help your business in making transactions abroad. For those of you who want to send money to relatives who are abroad because they are studying, working, or traveling, Transfez will be ready to help. This app is available on Android as well as iOS.
Closing
Chinatown Indian Temple Singapore is a place where tourists can see its unique design and modification. Furthermore, the history and the background of the temple are also interesting to see. One of the most popular places to watch the festival is a new elevated viewing gallery that was built as part of more recent work. So that it successfully makes the temple looks better today.
That is why it will be worth including this area for visiting. Whenever coming to the country, Chinatown Indian Temple Singapore can be a good place to see. You will find an interesting cultural mix with a great design that results in a nice ambiance for tourism.