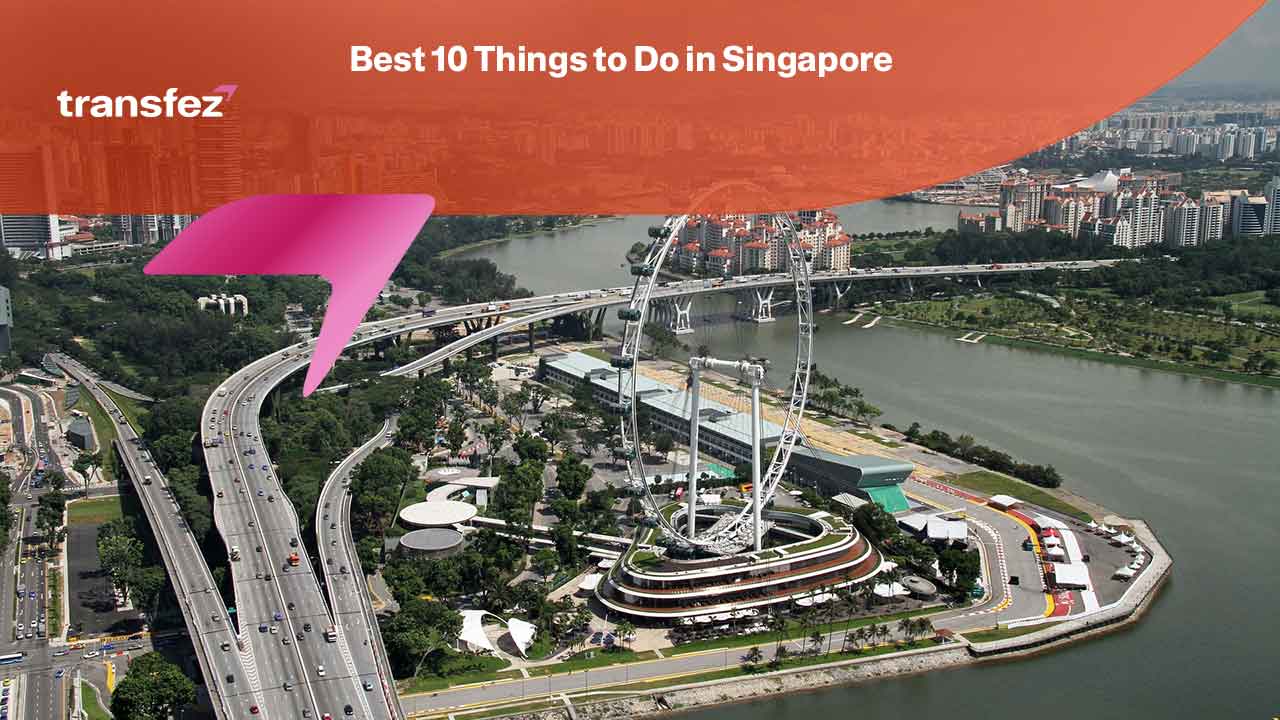 Most of all of you must have imagined Singapore. But have you ever imagined what things to do in Singapore are fun and exciting? Because there are so many interesting things that can be obtained when you come to Singapore. Therefore, if you don't want your vacation time to be wasted in this country, consider the following list of things to do in Singapore.
Night Safari
The first recommended thing to do in Singapore is to view exotic creatures up close and personal at night in Singapore. The wildlife park is only accessible at night and is right next to Singapore Zoo. It is definitely worth the drive up to Singapore's northern regions.

Here you can be wandering the trails and bridges of the aromatic midnight forest and get up close to 120 different species of nocturnal animals. Those including tigers, fisher cats, and alligators are a beautifully unsettling experience. You can use electric trams to travel around the perimeter and stop at various locations. Another option is to use a guided tour, which is a fantastic introduction to the park.

Around Gardens by The Bay
Get some exciting experiences by walking around Gardens by The Bay. Whether in the morning, noon, or night. You will find awesome places that are full of plants and flowers in colorful light. Furthermore, this place offers beautiful scenery to enjoy. Therefore, never miss being here if you are visiting Singapore. It is one of the recommended things to do in Singapore that is worth trying.
Experience Universal Studio
If you enjoy the amusement park, then you shall try to visit Universal Studio Singapore. Here you can find many attractions together with exciting games to try on. All are designed with special themes with marvelous attractions. Therefore, you must try visiting this place. As one of the most recommended things to do in Singapore, Universal Studio is always full of visitors. Therefore, you need to arrange your visit accordingly.
See Video How To Easily Send Money International with Transfez
Shopping at Orchard
Singapore's major retail district is known for its fashion boutiques. Visit Orchard road and you will find glittering malls, department stores, and designer boutiques. Here, you may go shopping for days while keeping yourself fed in the top-notch food courts of the malls. For shopping lovers, it is one of the must things to do in Singapore.
On its lower levels, ION Orchard concentrates on high-street fashion; on its upper floors, it features haute couture. Younger customers frequent [email protected], which has competitively priced high-street brands like Uniqlo and Muji. International luxury brands can be found in Ngee Ann City, along with the outstanding Takashimaya Food Village. Fashionistas purchase their Jimmy Choo shoes at Paragon.
Send Money Easily to Different Countries
How to Send Money to Hong kong
How to Send Money to China
How to Send Money to Malaysia
How to Send Money to Japan
Ride Singapore Flyer
Singapore Flyer is one of the biggest observation wheels ever built. This 165-meter-tall Ferris wheel, which overlooks the sea close to Marina Bay, is an iconic feature of Singapore's skyline. Furthermore, it is especially striking when lit up at night. The Singapore Flyer carries you high above the city and provides 30 minutes of wonderful views of Marina Bay, the CBD skyscrapers, the river, the Colonial District's historic structures, and ships in the South China Sea.
Take a Picture in Merlion
You wouldn't complete your holiday without taking a picture at Merlion. Therefore, another recommended thing to do in Singapore is to visit this unique statue. You can use various public transport to reach this place. Then after that, feel free to get the best spot photo in the Merlion area.
Clarke Quay River Cruise
One of Singapore's main areas for dining and drinking is located along the historic Clarke Quay's riverbank warehouses. Clarke Quay is a fantastic spot to seek a variety of cuisines as well as laid-back outdoor pubs with riverbank views. It is now pedestrianized and home to stores, restaurants, nightclubs, river cruise bumboats, and floating cafés. Singapore's exhilarating Reverse Bungy adventure ride is also located there.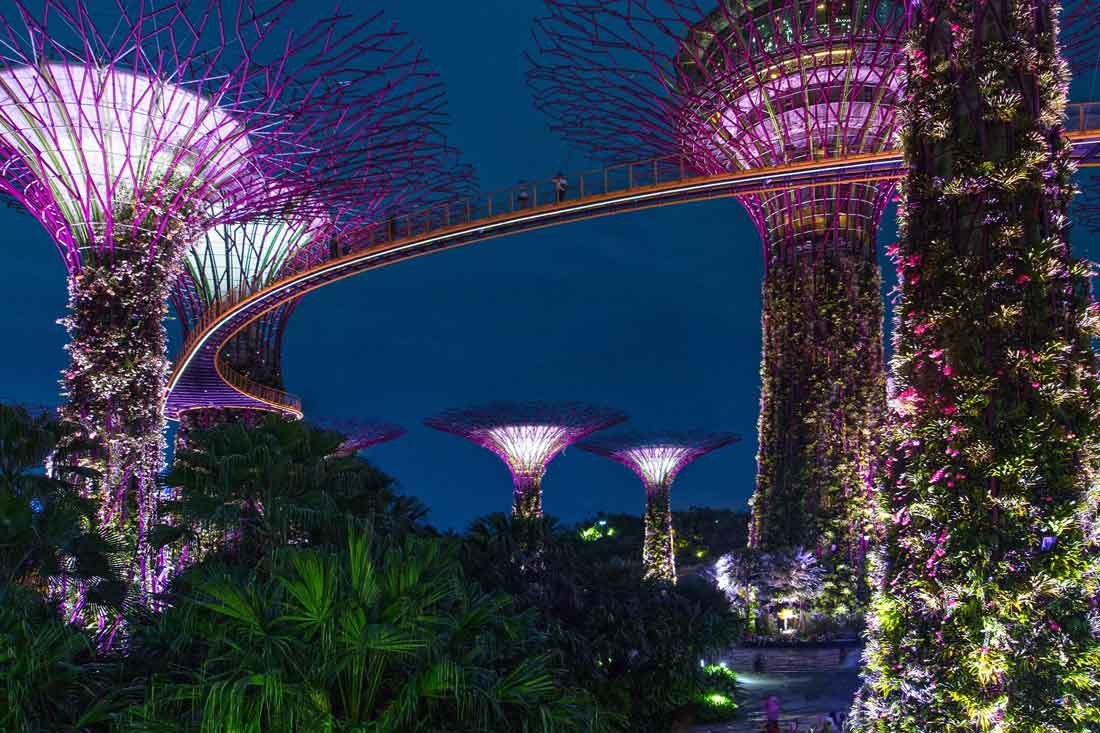 Enjoy Marina Bay Waterfront
Urban redevelopment has drastically changed Marina Bay, which is now home to many entertainment choices and some of Singapore's most famous landmarks. The bustling waterfront area is a fun spot to spend the day and is well-liked by both residents and visitors at night. Therefore, visiting this place can be a nice thing to do in Singapore.
Visiting the National Museum of Singapore
If you want to visit the museum in Singapore, try this one. Singapore's excellent history museum's tastefully themed exhibits bring Singapore's rich past to life. Historical figures, from high society women of the colonial era to simple street sellers, may talk for themselves thanks to multimedia features. Experience the Living Galleries, which focus on fashion, food, photography, and film to explore Singaporean culture.
Sentosa 4D Adventure Land
Four immersive cinematic experiences are available at Sentosa 4D AdventureLand. It is situated on the exciting Sentosa Island. There are several settings for movies, like the wild, wild west, a strange island, and a haunting mine. In the interactive Desperados film, you use weapons to purge the country of pirates.
Transfez App can help you transfer money abroad more quickly and efficiently. Transfez Business can also help your business in making transactions abroad. For those of you who want to send money to relatives who are abroad because they are studying, working, or traveling, Transfez will be ready to help. This app is available on Android as well as iOS.
Those are most of the list of things to do in Singapore that are guaranteed to be memorable and very enjoyable. Some of the experiences that will be carried out above will certainly be difficult to forget. Therefore, be brave to go on an interesting adventure while in this country. Try some of these activities and have your best vacation in Singapore.