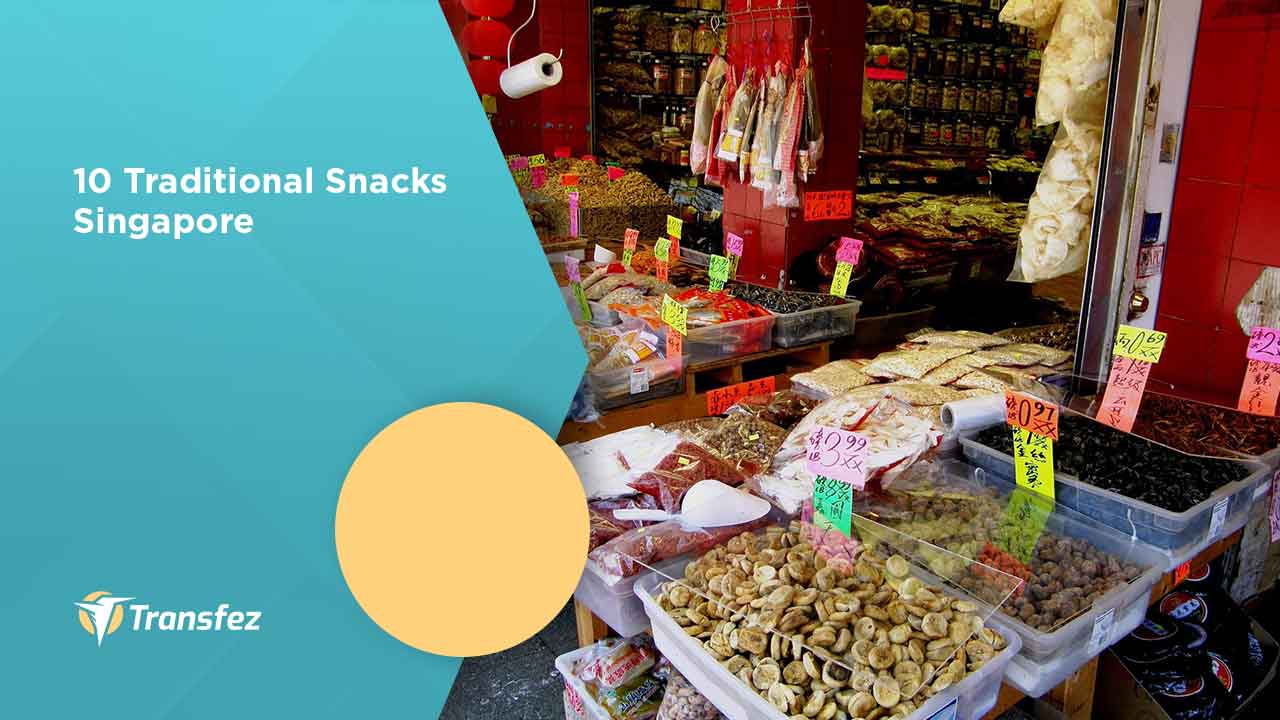 Do you like traditional flavors? If so, then you don't have to eat a full meal to enjoy all the flavors on offer in Lion City. Singapore itself is home to world-class restaurants and unique and tempting street food, it also offers traditional snacks Singapore with a variety of mouth-watering delights, snacks, and sweets to eat on the go. For those of you who are looking for a quick snack to relieve hunger midday or in travel, then you need to know some types of traditional snacks Singapore.
Sar Kay Mah
The first traditional snacks Singapore is Sar Kay Mah which is from Manchuria, Sar Kay Mah comes from the Asian answer to European nougat, which is a type of square sweet made with fried dough sticks and malted sugar. Another fact you need to know is that this Snack is called ma zi in Cantonese, which means "horse race". As it turned out, superstitious bettors ate it before placing their bets.

Pan Ji Cooked Food in bustling Chinatown is one of the many snacks that still sell this delicacy, along with other fried dishes such as tiao (fried dough sticks) and bai tang sha weng (granulated sugar).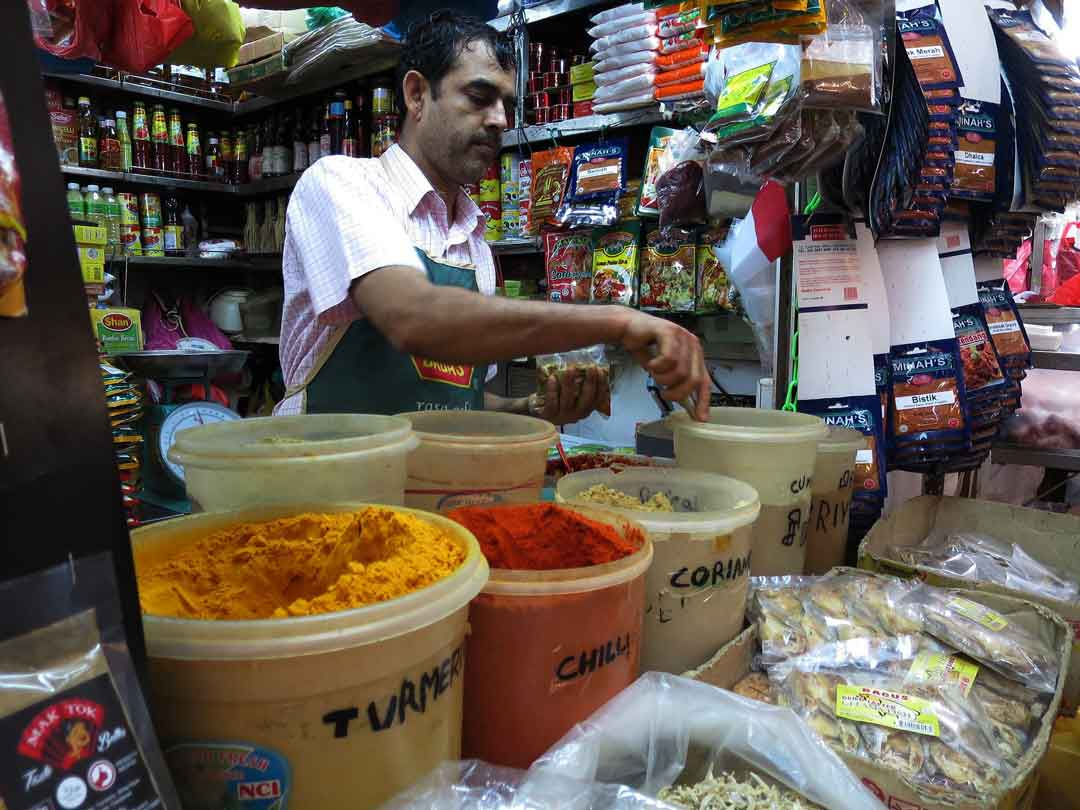 Vadai (Donuts)
Apart from being a delicacy, vadai (donuts) have religious significance and are eaten during Hindu festivals such as Deepavali. The mixtures used to make vadai include chickpeas, onions, green peppers, and curry leaves, with shrimp added to the mixture.
To sample these innovative traditional snacks Singapore, you can Gina's Vadai, a family stall that has been around for more than three decades. You can also try the classic shrimp vadai, as well as the distinctive variations that combine ingredients such as cheese and anchovies.
See Video How To Easily Send Money to 50+ Countries
Ang Ku Kueh Ji Xiang
This type of glutinous rice cake got its name when translated as "red turtle". This food has a distinctive shape, which resembles a red turtle shell. The shape and color of Ang Ku Kueh are considered auspicious in Chinese tradition, thus making it popular during festivals such as Chinese New Year.
Ji Xiang Conf Candy for example has done an excellent job with this traditional snacks Singapore, with a classic mung bean filling and a soft, chewy texture. You can also try Ang Ku Kueh with other delicious toppings, including durian, coconut, and peanuts.
Ondeh Ondeh Borobudur Snacks
A small dish originating in Java, Ondeh Ondeh has been adopted by various ethnic cultures throughout the Malay Archipelago, including the Malay and Peranakan communities* in Singapore. This bright green cake is filled with gula Melaka (jaggery) and topped with grated coconut.
If you need it for a variety of local dishes, then you can go to the Borobudur Snack Shop in the heart of Bedok. There is a traditional snacks Singapore with a wide selection of cakes, sweets, and pastries, including Kueh Lapis (layered cake) and durian ambon (honeycomb cake).
Send Money Easily to Different Countries
How to Send Money to Hong kong
How to Send Money to China
How to Send Money to Malaysia
How to Send Money to Japan
Muah Chee
This food is one of the childhood favorite foods with many locals, muah chee (rice balls) is a sweet snack, with the addition of sugar and sesame seeds. The ingredients of these traditional Chinese snacks are often made by hand, a very meticulous process that involves grinding rice flour and peanuts.
Although it is more common in night markets (local night markets), you can also enjoy these snacks at Hougang 6 Miles Famous Muah Chee, which specializes in making muah chee in the traditional way.
Putu Piring
Putu Piring is a Malaysian breakfast dish that is also eaten during celebratory times, such as Eid al-Fitr, at the end of Ramadan. This dish is also usually topped with a sprinkle of freshly grated coconut and a core filled with liquid Melaka sugar. These traditional snacks Singapore has been around for a long time.
Rojak
Rojak can also be said to be, a popular salad in Singapore that combines ingredients such as cucumber, radish, pineapple, breadcrumbs, and fried tofu, all dipped in peanut sauce.
Kueh Pie Tee
This popular snack dish is called Kueh Pie Tee which is a thin and crispy pastry skin filled with a spicy but sweet mixture of thinly sliced vegetables and shrimp. At Kway Guan Huat Joo Chiat Popiah and Kueh Pie Tee, they are very proud of the long family tradition of handmade Popiahs and Kueh Pie Tee in Singapore.
Popiah
For those of you who're looking for a way to get your child to eat more vegetables on the go, popiah could be the right choice. This traditional snacks Singapore is made by wrapping various vegetables in thin pancakes. Vegetables are mixed with a sweet sauce that will stimulate your taste buds. Popiah originated in Fujian province and proved to be a staple food at every hawker stall.
Rich Toast
Kaya toast is a snack made by Hainanese chefs who worked on British ships in the 1900s. Soon after the existence of this toast, many cafes began to sell these snacks. The bread is mainly made with slices of toast and is served with green kaya pasta and slices of cold butter. It also comes with a hard-boiled egg and a cup of coffee.
Download Transfez App
Transfez App can help you transfer money abroad more quickly and efficiently. Transfez Business can also help your business in making transactions abroad. For those of you who want to send money to relatives who are abroad because they are studying, working, or traveling, Transfez will be ready to help. This app is available on Android as well as iOS.
Those are some lists of traditional snacks Singapore. Whenever come to the country, try one of the snacks above. It is a guarantee, that you will love the taste and miss it later.