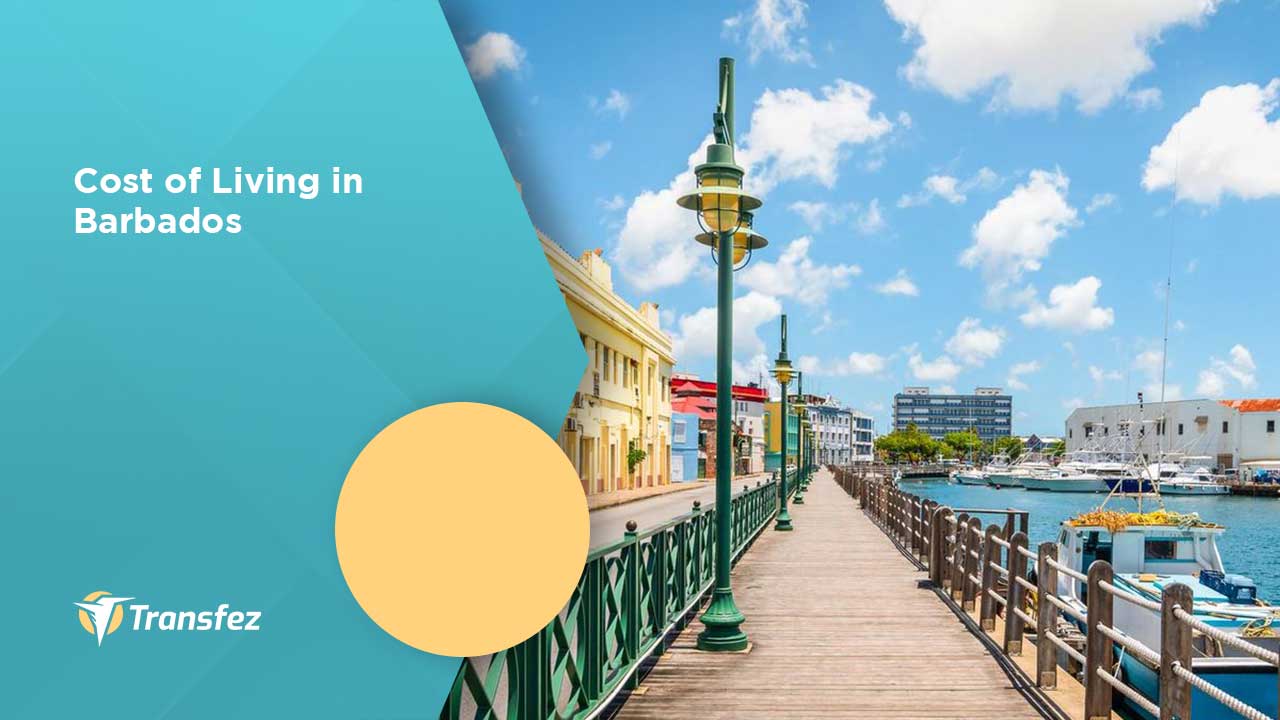 How many cost of living in Barbados? Many people know how exotic is Barbados country. Therefore, no wonder if every year many expatriates decide to move to this area and start their new life. However, there is not much information related to the cost of living in Barbados. So that this article will help to give an overview of these costs.
Whenever someone plans to stay in the country and move out from another country for the first time, there are several main considerations to make in terms of costs. First is the accommodation costs, then transportation costs, meal costs, and cost for study or university.
Send Money Easily to Different Countries
How to Send Money to United States
How to Send Money to Singapore
How to Send Money to China
How to Send Money to Malaysia
How to Send Money to Japan
Mainly for those who plan to move with the entire family, then it is necessary to make a precise assessment of the cost of living in this country. For detailed information, the following paragraphs will help to define the explanation.
Cost for Accommodation in Barbados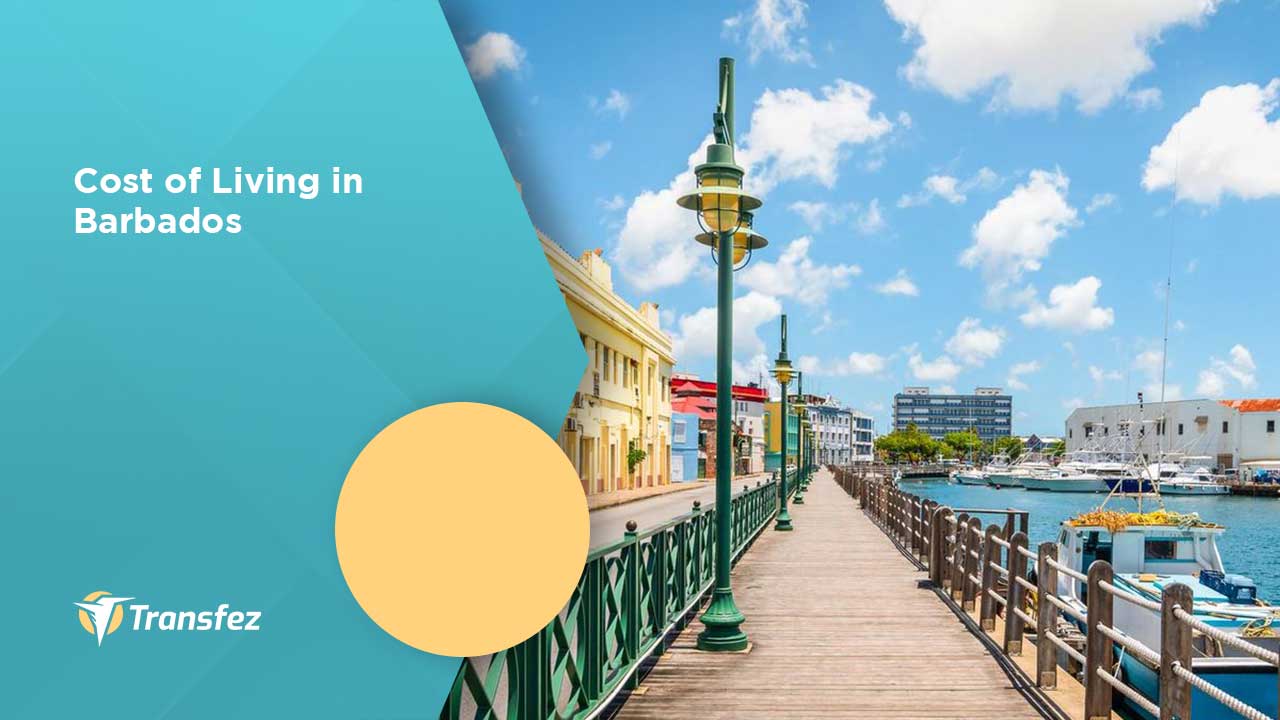 The first important thing to consider is the cost of accommodation in the country. Many expatriates will search for the most suitable place for their living. Therefore, managing a place to rent according to their financial afford is important.
For a sample, the cost to rent one unit of the studio apartment is a minimum of 1,000 Barbadian Dollars. While the cost to rent a three-bedroom apartment will be a minimum of 2,000 Barbadian dollars.
Therefore, make sure that at least your salary can cover this cost. If you are single and have no issue with rent share, you can choose a two-bedroom apartment with a minimum cost of 1,500 Barbadian dollars. You can share the cost with your roommate so that it will cost you less money.
Cost for Transportation in Barbados
Another common consideration by foreigners when they stay in Barbados is the transportation cost. Fortunately, there are many options for public transport at a reasonable cost. Such as a bus or train with a one-way ticket of around 3.5 Barbadian Dollars. While if you choose a one-month pass, you only need to pay 150 Barbadian dollars.
If you prefer to choose a taxi to go around, it will cost you a quite high money. A starting fare of a taxi is 22 Barbadian dollars. Therefore, the best is to use public transport which can be a lot more economical.
Cost for Meal in Barbados
There are several ways to count the cost of living in Barbados for a meal. You can check the cost for breakfast, lunch, and dinner in a restaurant. Otherwise, you can select to cook by yourself for a more economical cost.
Usually, one meal in fast food restaurant will cost 18 Barbadian dollars. This means for one day, you can spend up to 50 Barbadian Dollars for your meal.
While if you choose to cook at home, one kilogram of rice costs 9 Barbadian Dollar, a dozen eggs cost 12 Barbadian Dollar, one kilogram of chicken cost 27 Barbadian Dollar, and 1 kilogram of Banana cost 5.5 Barbadian Dollar. This means that you only need to spend 55 Barbadian Dollars for a single person for two days.
Cost for School and University
Those who come to Barbados with a child must consider the school fee. Normally it will cost 550 Barbadian Dollars per month per child. Therefore, make sure that this school fee is suited to your financial capability.
While for those who decide to take their graduate in the country, a tuition fee for the university in Barbados is a minimum of 5,500 Barbadian Dollars per year. If you wish for a more economical cost for the study, you can apply for scholarships. However, not everyone is eligible to receive a free tuition fee from the scholarships.
Cost of Living for Single Person or Student
Based on the above information, it is pretty clear that the cost for a single person living in Barbados is estimated at around 2,000 Barbadian Dollars per month. While if you are a student, then you will need more money to stay in the country. It might cost you up to 3,000 Barbadian Dollars per month.
See Video How To Easily Send Money Overseas
If you move to the country for a job, the average salary in the country is around 2,500 Barbadian Dollars. If you manage as a part-timer student, you can have half of this income per month. Therefore, you need to make sure that you have enough money to support your life in Barbados.
Cost of Living for Family
While anyone with a family of four persons will expend 3,500 up to 4,000 Barbadian Dollars per month. If your family has two-person working full time, then it will be enough to give you a comfortable living in Barbados. You will be able to put your child into a school plus you can still have some spare for entertainment such as going to the cinema or shop in a shopping mall.
Download Transfez App
Transfez App can help you transfer money abroad more quickly and efficiently. Transfez Business can also help your business in making transactions abroad. For those of you who want to send money to relatives who are abroad because they are studying, working, or traveling, Transfez will be ready to help. This app is available on Android as well as iOS.
Those all some short overview related to the cost of living in Barbados. With this information, anyone who wants to stay in the country can get an estimate of their expenses. So that they can make sure that the received salary or income will suit the overall expenses. Otherwise, it might not be a good choice to decide to move to Barbados.